Xena Will be an Out and Proud Lesbian in TV Reboot, Hints Writer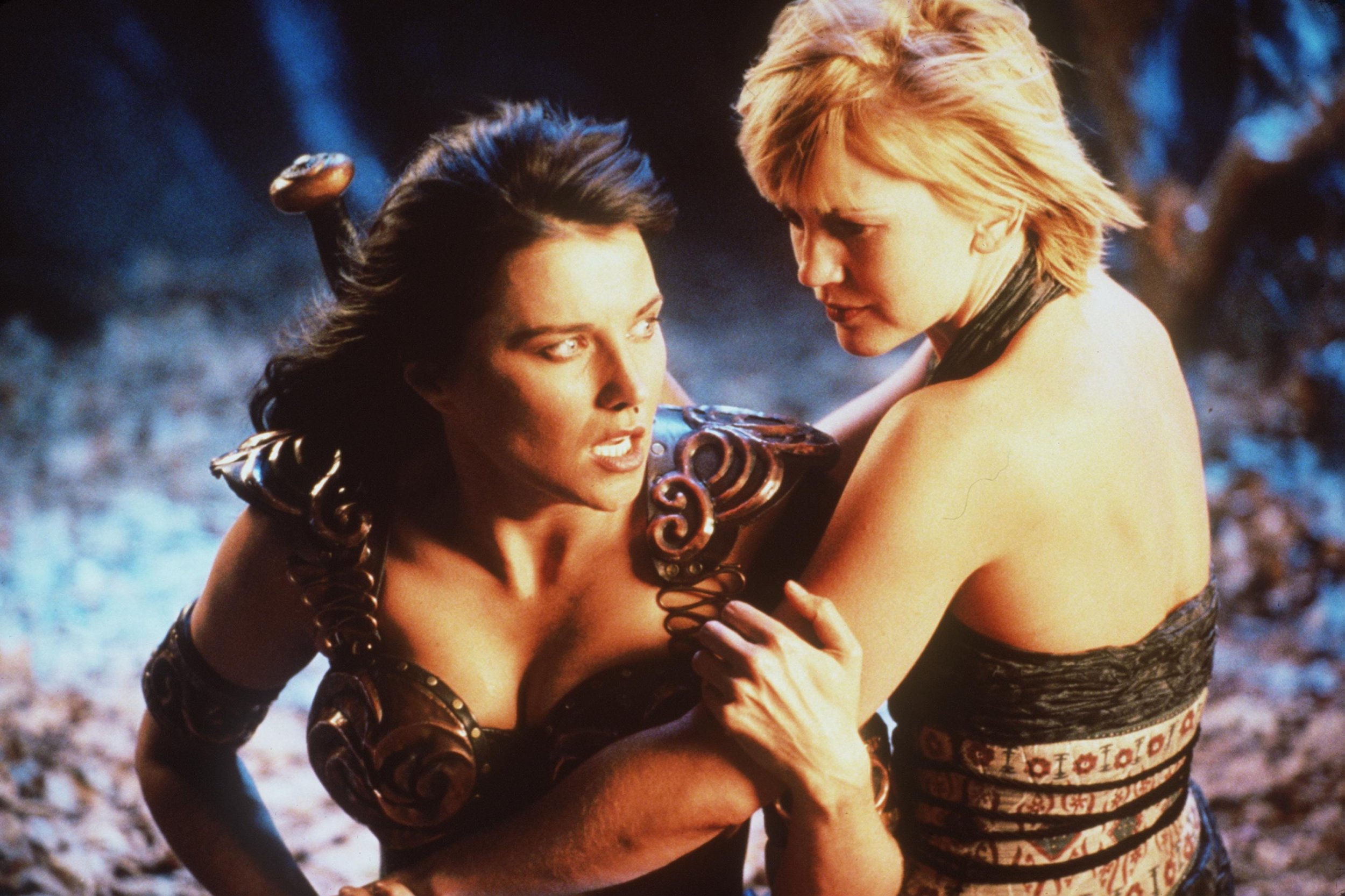 You may have heard that Xena: Warrior Princess —the gloriously camp 1990s fantasy show starring Lucy Lawless—is being rebooted by NBC. Now the pilot's executive producer has suggested he'll be going boldly where the original series failed to go, by turning the heroine into an out-and-proud lesbian.
Of course, the '90s series had various homoerotic undertones between Xena and her partner-in-crime Gabrielle, played by Renee O'Connor, but for whatever reason the romantic chemistry was nothing more than implied.
That'll all change in the reboot, says Javier Grillo-Marxuach, who is also behind CW drama The 100, a show that until recently featured an openly gay character.
Responding to a question on Tumblr over the weekend, he wrote: " Xena will be a very different show made for very different reasons [compared to The 100 ]. There is no reason to bring back Xena if it is not there for the purpose of fully exploring a relationship that could only be shown subtextually [sic] in first-run syndication in the 1990s.
"It will also express my view of the world—which is only further informed by what is happening right now—and is not too difficult to know what that is if you do some digging."
Fans of Xena have long noted the chemistry between the two leads and the warrior princess' relationship with Gabrielle has spawned countless fan fictions on the internet.
Lawless herself revealed in a 2003 interview that she had come to believe her character was "definitely gay" after the final episode in which Xena revives Gabrielle by transferring water with magical properties by mouth-to-mouth. "There was always a 'Well, she might be or she might not be' but when there was that drip of water passing between their lips in the very final scene, that cemented it for me," she said. "Now it wasn't just that Xena was bisexual and kinda liked her gal pal and they kind of fooled around sometimes, it was 'Nope, they're married, man'."