Xfinity Makes Watching the World Cup Easy
The World Cup kicks off this Thursday with Russia facing off against Saudi Arabia in the tournament's opening match. 64 games will be played between Thursday and the World Cup finals, and it can be tricky to follow along with all of the matches. Xfinity has made a special hub for customers to make watching the World Cup incredibly easy, and even makes it possible to watch games on the go.
To access the World Cup content, use the menu button on your Xfinity remote, or use the voice search function and say "World Cup" or "Copa Mundial." This will take you to the main hub for content. From here, you can select your favorite team to create a customized experience if you want to. Picking a favorite team also provides options for setting alarms and alerts sent to your TV or phone for upcoming games.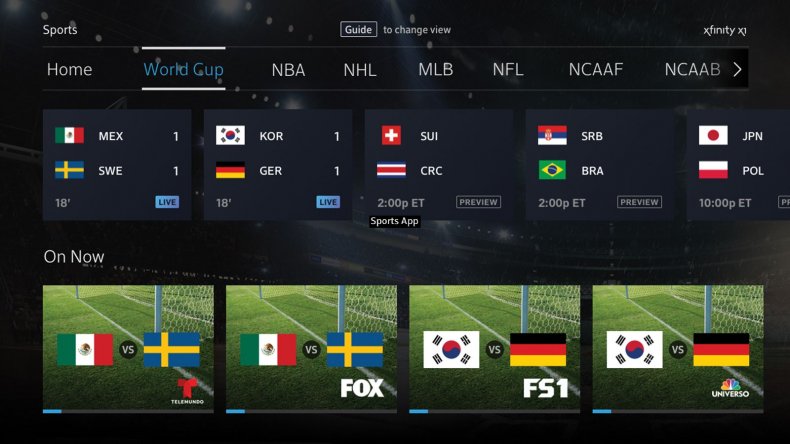 The hub can also access every game while it's live, as well as streams of games that have already happened. If a particular game is on at a strange time for your schedule, simply head over to the Xfinity World Cup hub to find a replay. These replays are even marked with notable moments such as yellow card violations, substitutions and goals, making it easy to jump ahead to the major highlights. All games are available to watch in either English or Spanish thanks to FOX and Telemundo.
"The World Cup is one of the biggest television events of the year and we've created an unparalleled viewing experience for today's increasingly bicultural soccer fan," Michael D'Emilio, executive director of multicultural services for Comcast, said in a press statement. "X1 can integrate and curate content like no other platform and our soccer experience will include every match – live and On Demand – as well as a host of related content and new features and capabilities, to help customer enjoy the teams, matches and moments they care about most."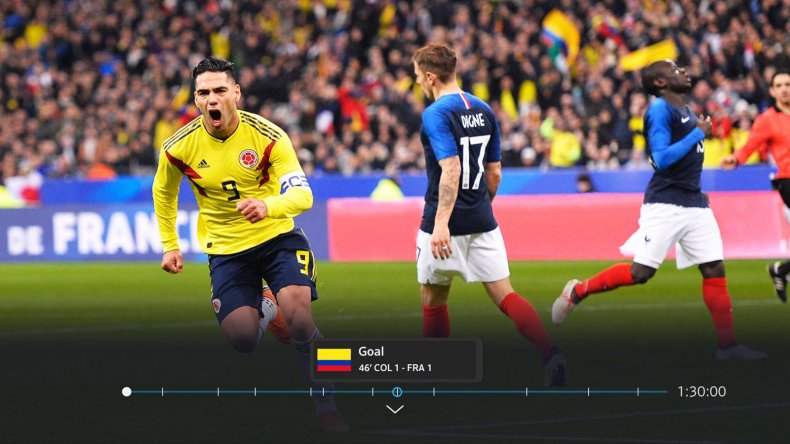 While watching a live game or replay, Xfinity users can also pull up data from the World Cup at any time, including stats from individual games as well as the whole tournament. This information appears on the same screen as whatever you're watching, so you can follow along with multiple games at once or easily get caught up on games you missed.
World Cup fans on the go can stream games using a laptop or phone with the Xfinity app. If you missed a game and watch to catch up on a flight or train ride, it's also possible to download previously played games to watch offline.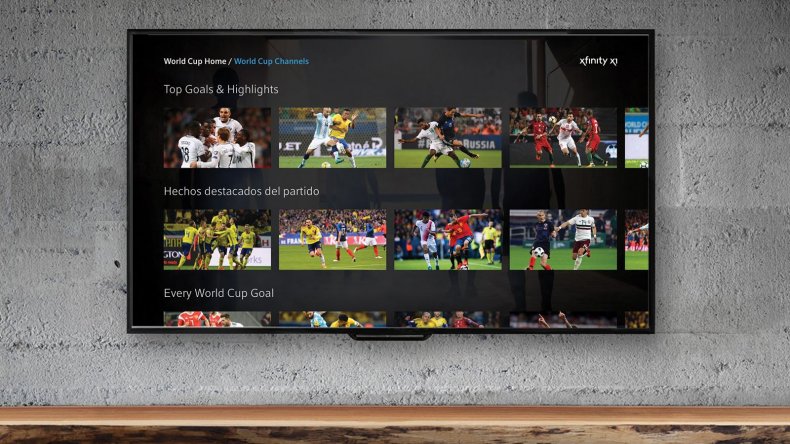 Along with every game, the Xfinity World Cup hub makes it easy to find videos that haven't aired on TV. The hub has a section for videos from around the web, including things like interviews posted to YouTube, which can be watched straight from your TV. There is also plenty of VOD content, especially videos about previous World Cup tournaments.
The World Cup hub is free for all Xfinity cable subscribers, and can be accessed through the Menu button on the Xfinity remote.
So what do you think? Are you excited for the 2018 World Cup? What team are you rooting for to go all the way this time? Let us know your thoughts in the comments section below.