Xfinity Outage Map, Updates as Comcast Down in Parts of DC Area
Xfinity outages have been reported across the Washington DC area. The Comcast outage map showing surrounding areas including Rockville, Elkridge, Baltimore, Alexandria, Silver Spring, Hyattsville, and Arlington, are also affected.
Is Xfinity down in my area?
As well as the DC area, there are reports of outages in cities including Boston, Chicago, Detroit, Atlanta, Minneapolis, Houston, Dallas, Denver, Los Angeles, San Francisco, Miami, Philadelphia, and Seattle, according to an outage map. You can check the outage map to see if there are reports of outages near you.
The most-reported outage is the internet, making up 85 percent of reports, and 4 percent of reports are problems with Xfinity TV. Nine percent of the reports are from users experiencing a total blackout of Xfinity services.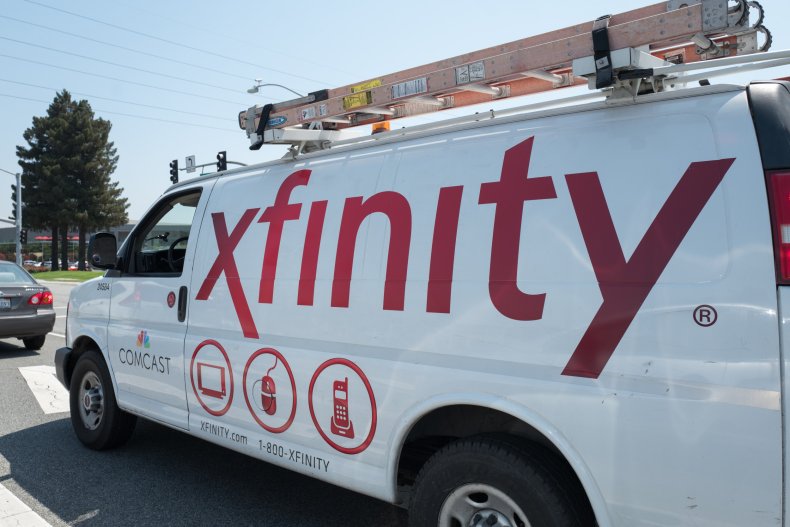 What caused the Xfinity outage? When will the internet connection be restored?
Xfinity users began reporting outages at 11.47 p.m. on Thursday night and most reports came in around 12.17 a.m. Friday morning. There were more than 4,500 reports of outages at 12.30 a.m. this morning.
According to the Xfinity website, the company is performing routine maintenance checks, which began at 11.47 p.m. ET on December 19 and will continue until 3 a.m. on December 20.
Xfinity subscribers experiencing an outage have taken to Twitter to express their frustration. Twitter user @oneangryitguy said: "Riiiiight Xfinity "Maintenance" is that right? Because you always do routine maintenance at 11:47 PM. Not an outage or screwup..."
How to check if there's an outage in your area
If your Xfinity services aren't working, you can check to see if your area is experiencing an outage by checking the outage map, by signing into your account, registering your cell number to receive outage updates and then texting OUT to 266278. Xfinity can text you to let you know when your services have been restored. In the meantime, Xfinity users can join an Xfinity wifi hotspot until their internet is restored.
If you're experiencing an outage but there are no reported outages in your area, Xfinity recommends checking the power and connections on your devices, restarting your devices, and confirming that you're up-to-date with your payments. According to Xfinity's website check the following before contacting Xfinity:
"If you have a TV Box, make sure the channel number is lit in the channel window. If you have a digital TV Box and there is a "0" in the channel window, it means the box isn't able to receive information."
"If you have other TVs, check if the problem is with one TV or all of them. If Xfinity TV isn't working on all your TVs, the problem is probably outside of your home."
"Check with your neighbors to find out if they are having a problem or if only your TV is out."
Xfinity customer service phone number
To speak to Xfinity about your outage, log into your account and schedule a callback.