Xfinity and Twitter's Project Dead Zone Gives You the Chance to Catch Ghosts
As we draw closer to Halloween Xfinity and Twitter want to get in on the spooky fun with a real-life ghost hunt. Using the latest wireless internet technology, Project Dead Zone allows everyone the opportunity to try and prove once and for all if there's any paranormal activity going down.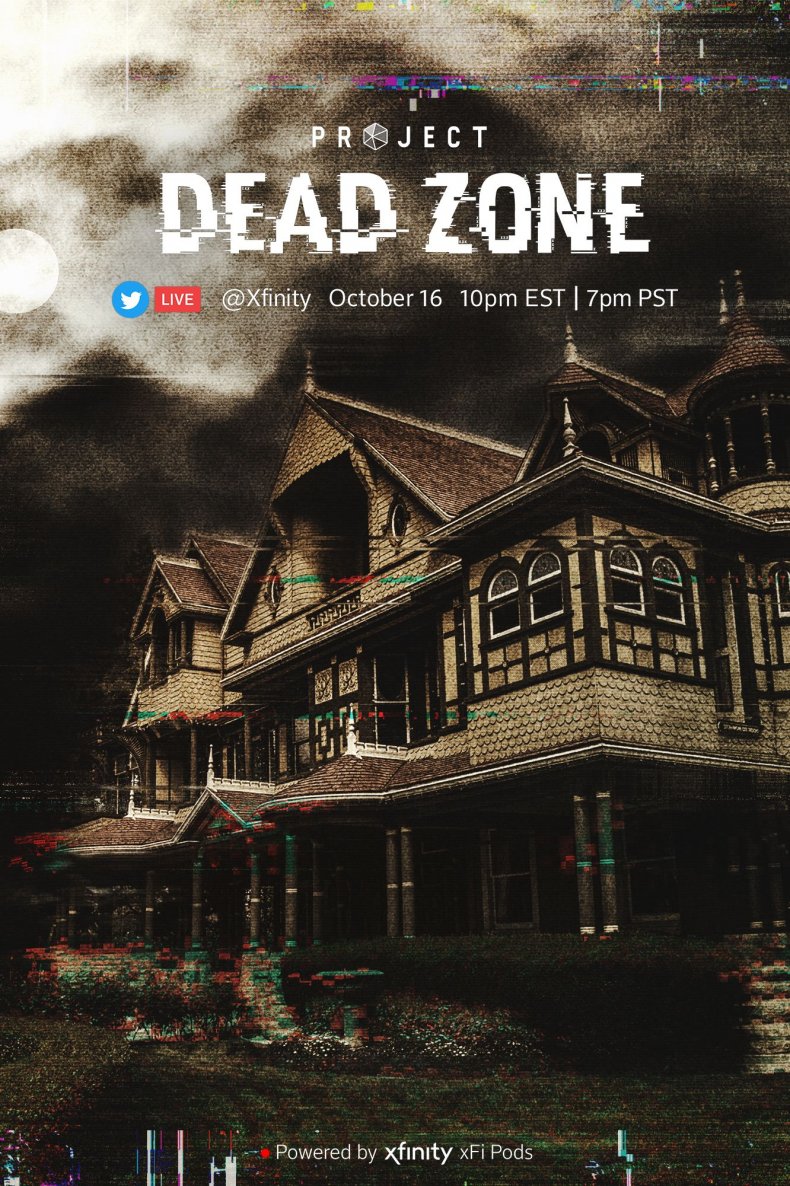 Project Dead Zone takes place tonight at the famous Winchester Mystery House. Originally built in 1884 in San Jose, Calif., the home was owned by Sarah Winchester. Winchester was the widow of William Wirt Winchester, the treasurer of the firearms manufacturer by the same name. The Winchester Mystery House is said to be haunted by the many souls killed by the company's weapons.
The Winchester Mystery House may or may not be haunted, but we do know it was purposefully built to contain and confuse wayward spirits. There are 160 rooms, 2,000 doors and 10,000 windows. Many of those doors open to nothing, and several hallways and staircases lead nowhere. Even without any ghouls floating around, WiFi reception will be spotty. That's where Xfinity comes in. The company is providing six xFi Advanced Gateways and 36 xFi pods, which should blanket the entire property with strong connectivity.
"Not all WiFi is created equal and there's no stage more fun than the Winchester Mystery House to demonstrate the big differentiators of our broadband platform - speed, coverage and control," Todd Arata, Senior Vice President of Brand Marketing at Comcast, said in a press release. "We're partnering with Twitter to give people the chance to go on a thrilling, interactive journey through one of the most purportedly haunted places in the country. There's nothing scarier than a WiFi 'dead zone' and thanks to the combination of our lightning-fast gigabit service and xFi Pods, consumers can finally put those fears to rest."
Project Dead Zone launches at 10 p.m. EDT tonight when a team of paranormal investigators will begin the exploration of the property. If you want to join in, follow along on the Xfinity Twitter account and provide suggestions for the investigators.
So what do you think? Are you interested in following along with Project Dead Zone? Have you been to the Winchester Mystery House yourself? Let us know your thoughts in the comments section below.