XFL Team Names and Logos: Start Time & How to Watch Presentation Online
The rebooted XFL is slowly coming together and on Wednesday, its eight teams will reveal their names and logos to the public.
Unlike its first go around in 2001 this XFL 2020 looks to be different. The eight cities that will have an XFL team in 2020 include Dallas, Houston, Los Angeles, New York, St. Louis, Seattle, Tampa Bay and Washington D.C..
In an online presentation, XFL Commissioner Oliver Luck, ESPN's Laura Rutledge, and Fox Sports' Colin Cowherd will all host the team name and logo reveals.
To watch the XFL team name and logo reveal online, here's everything you need to know including the start time and where to watch.
Newsweek subscription offers >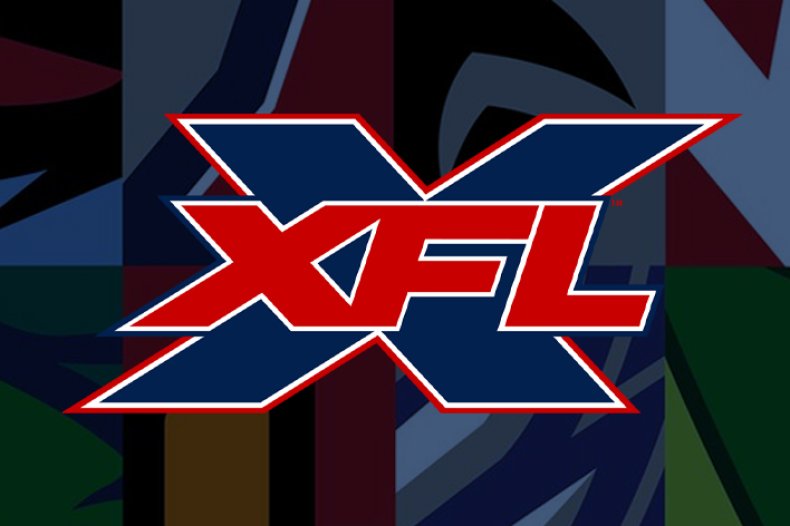 XFL TEAM NAME AND LOGO PRESENTATION START TIME
The online presentation of the eight XFL team names and logos starts Wednesday, August 21 at 12:30 p.m. EDT.
HOW TO WATCH XFL TEAM NAME AND LOGO PRESENTATION ONLINE
Newsweek subscription offers >
The XFL team names and logos reveal will be available across multiple streaming platforms.
Viewers can watch the presentation on the official XFL website or through ESPN's website or app. Fox Sports will also carry the presentation. Fans can also watch the presentation online through the league's YouTube, Facebook or Twitter channels.
Once the presentation goes live, we'll update this section with more information.
WHAT WILL THE EIGHT XFL TEAM NAMES BE?
If you're trying to guess what each team's name will be, take a look at this promo video from the XFL hyping up the online presentation. It might offer some clues.
Brief cuts of the ocean, a reptile's eye, gargoyles, factory workers, traffic, the sound of a large cat, a fighter jet, military, a swamp, and motorcycle gang can all be seen in the sneak peek.
Still not satisfied? Check out this tease for the logos The color schemes may offer a hint as to which logo goes to which city.
If you recall, the eight teams of the first iteration of the XFL included:
Birmingham Thunderbolts
Chicago Enforcers
New York/New Jersey Hitmen
Orlando Rage
Las Vegas Outlaws
Los Angeles Xtreme
Memphis Maniax
San Francisco Demons
Only New York and Los Angeles are returning to the XFL, and it's very unlikely they'll keep the same name.
The XFL is set to return Saturday, February 8, 2020.
What do you think the eight team names will be? Which team are you most looking forward to seeing the name and logo for? Sound off in the comments section.
XFL Team Names and Logos: Start Time & How to Watch Presentation Online | Newsgeek