Xi'an Famous Foods Shares Video of Drunken Thieves Trying to Cook With Cold Water
Two seemingly intoxicated women weren't going to let a Xi'an Famous Foods restaurant being closed stop them from satisfying their late-night cravings in the early hours of Sunday. But what they likely weren't expecting was for their entire break-in shenanigans to be captured on video and shared on the YouTube account for Jason Wang, the owner of Chinese food chain.
The company also post Facebook message that goes into humorous detail in breaking down the drunken duo's ill-advised caper. It states the footage begins with the two entering into a kitchen at around 12:30 a.m. They are able to gain access when the store's electronic lock becomes disengaged because of a temporary power failure.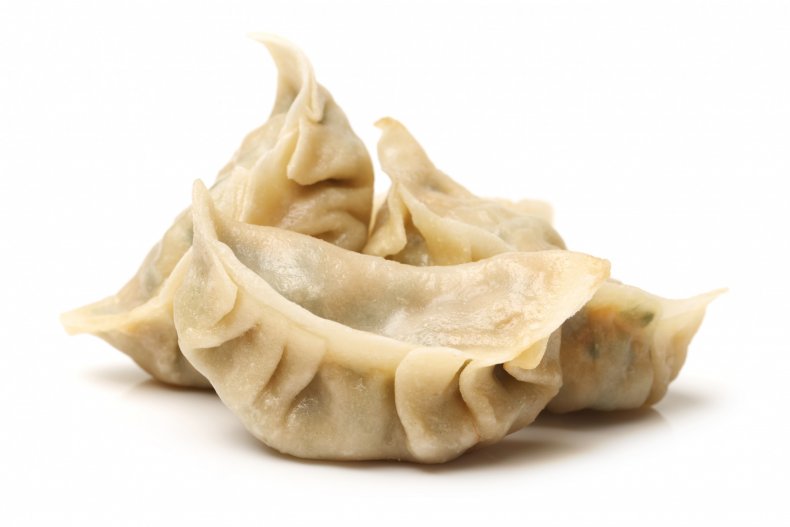 The trespassers can be seen on the video rifling around for food before finding some dumplings. The two "inexplicably," as the post described it, began trying to cook dumplings in cold water.
The Facebook post with the YouTube video linked inside can be seen below.
The Facebook message notes that the antics on the video were illegal, and the two women should know "it's really not OK for you to feel so entitled to be able to waltz into a commercial kitchen (even if the door was unlocked, it's still closed) and start fumbling with equipment and food." It goes on to chide the two that their actions were "not safe for our guests or even yourselves."
"Due to this intrusion, we had to do a thorough cleaning of the kitchen and throw out affected food on this lovely Sunday as we close to public," the post continued.
The restaurant workers apparently took note of "food scattered around the kitchen," including "a couple of uncooked dumplings strangely dropped into the cooker, and a bun floating in water." That's when they checked the Nest security cameras and found the hilarious footage.
The Facebook post transcribes some of the dialogue from the dumpling robbers, along withsome commentary from Xi'an's owner Jason Wang. Below are a few of the highlights. Note: The words in parenthesis are Wang's comments:
"Are we trespassing?" (yes). "I've worked in the food industry" (doesn't look like it) "I'm gonna flashlight myself, cuz this light is not enough" (lights are off). "I feel like this is the general light this place usually has" (no it's not, it's off). "What am I watching for again? People?" "Any people" (Lookout 101) "What are you doing?" "I'm frying things" (no...that's cold water you are dipping into) "I'm stealing these dumplings" (announcing one's crime, appreciate the clarity)
The Facebook post also notes that the company has not filed a police report yet. Instead, Xi'an Famous Foods said it's giving the thieves a chance to come clean. They asked for the women to contact them about how to pay for the dumplings and "related expenses."
The post said it wanted to give the hapless criminals "a chance to fix your momentary lapse in judgement (and sobriety apparently). If you do reach out soon, there's no hard feelings, and you can continue to enjoy XFF in the future (when we are open, and pay for your food), and this will just be a funny story to tell your friends."
It's unclear at which of the chain's eight New York City locations the crime occurred.
Newsweek contacted Xi'an Famous Foods for further comment but did not hear back in time for publication.