Xi Jinping's 'War on Golf' Could Leave Donald Trump With No Sports Buddy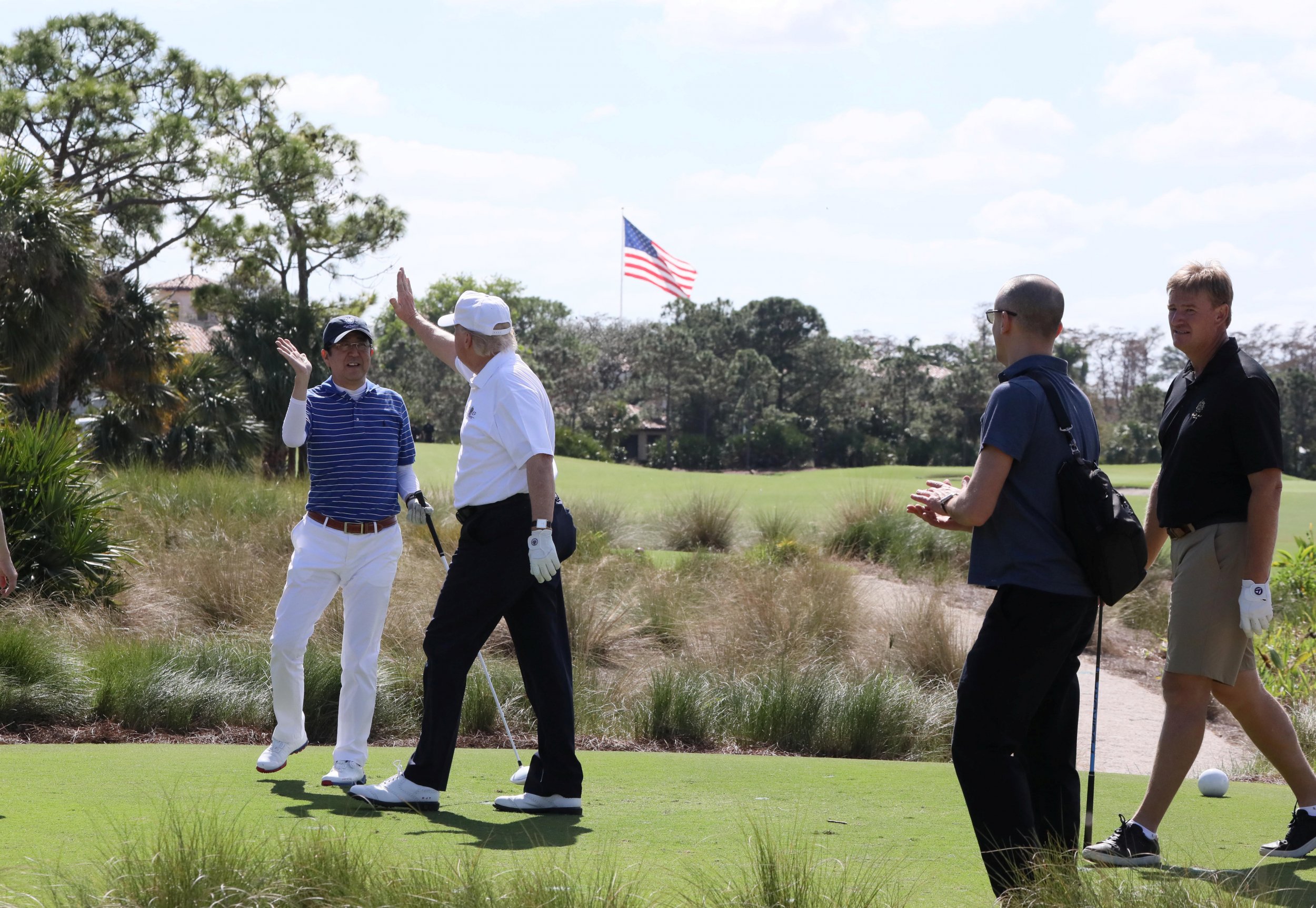 When Shinzo Abe flew to Mar-a-Lago earlier this month to meet Donald Trump, the Japanese prime minister presented the U.S. president with a suitably ostentatious gold-plated golf club worth almost $4,000. The leaders played a round while chatting policy and business. However, when Chinese President Xi Jinping turns up for meetings on April 6, Trump would do well not to offer him a golf club.
Since coming to power in 2012, Xi Jinping has cracked down on the genteel sport in what commentators have dubbed a "war on golf." The sport has a contentious history in the country: Mao Tse-tung, founder of Communist China, described golf as a "sport for millionaires" and golf was banned until the mid-1980s. Though building courses was technically banned in 2004, the sport flourished—until Xi Jinping jumped on the anti-golf bandwagon and closed them in their hundreds.
Many party officials at local level play golf in China, which has angered many who see it as a sport for the wealthy in a country where there is also extreme poverty. The Chinese Communist Party banned its 88 million members from playing golf in 2015, due to its association with corruption and unofficial deals being made on the fairways.
Though the ban was revoked in 2016, Xi Jinping told cadres they were forbidden from receiving golf memberships as gifts as part of his efforts to reduce corruption among more junior party officials.
When an official at the ministry of commerce, Wang Shenyang, was investigated in 2015 was part of Xi's anti-corruption drive, part of the problem was Wang allegedly using government money to pay for his golf clubs, according the South China Morning Post.
Trump's base in Mar-a-Lago has so far been the scene of his more relaxed visits from world leaders—Japan prime minister Shinzo Abe's trip where the leaders spent time "eating and relaxing" according to the White House Press, was in marked contrast to the tenser meeting Trump had with German Chancellor Angela Merkel at the White House.
Could Xi's distaste for Trump's signature sport change that? If Trump wanted to be diplomatic he could engage Xi in one of his favorite sports, which reportedly include martial arts and soccer. Perhaps the leaders of these two world superpowers could engage in a session of qigong before breakfast.