Xi Jinping Wants to Portray More 'Lovable' Image of China, State Run Media Says
A state-operated Chinese news agency reported Monday that President Xi Jinping wants to create a more "trustworthy, respectable and loveable" image for the nation, a major shift away from the antagonistic diplomatic strategy Beijing is known for.
According to the Xinhua News Agency, Xi told senior Communist Party officials that China needs to "make friends extensively, unite the majority and continuously expand its circle of friends with those who understand and are friendly to China."
He also relayed that the party needs "a grip on tone" in its communication with the world, and should "be open and confident, but also modest and humble." The stunning comments may indicate a political will to abandon the Chinese Communist Party's (CCP) combative approach to international relations in hopes of allying itself with other world powers.
On Wednesday, Xinhua reported that the CCP met for a group study session on the country's international communication. The news agency said that Xi urged efforts to "develop a voice in international discourse that matches with China's comprehensive national strength and international status, presenting a true, multi-dimensional and panoramic view of the country."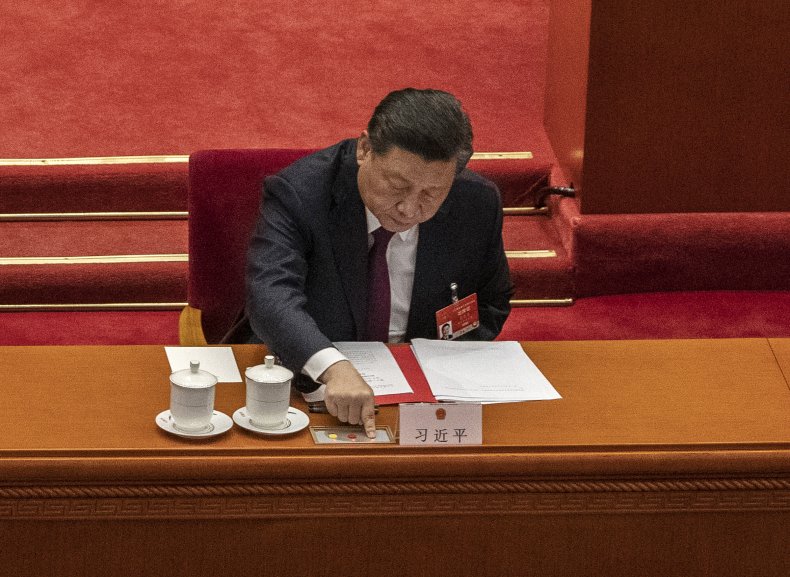 China has received international condemnation for the alleged persecution of its Muslim Uyghur ethnic group alongside its ongoing authoritarian crackdown on Hong Kong. Tensions with the U.S., Australia, Japan and other world powers have also contributed to a largely negative perception of China, according to Gallup.
In March, a Gallup poll found that 45 percent of Americans believe that China is the greatest adversary of the U.S., twice as many who said so in 2020. Gallup noted that the shift coincides with the global impact of the coronavirus, which originated in China.
Zhang Weiwei, a pro-CCP professor at Fudan University in Shanghai who participated in the group study, told Xinhua that "People (in the West) have a lot of ideological and cultural obstacles to grasp the real meaning and essence of the rise of China."
"It is in the interest of the West itself to understand China," Zhang added.
Xi expressed his desire for an agenda to "help foreigners know how the CCP can get things done, why Marxism works and why socialism with Chinese characteristics is good" to the news agency. In the West, concern over Beijing's emphasis on its style of socialism has also isolated China, which continues to tout its model of government as superior to Western democracies.
"The cases can help explain that China's development per se is what it contributes the most to the world and where China contributes its wisdom to solving issues concerning humanity," Xi said regarding the study.