As Xi Visits India, Dalai Lama Raises Chinese Border Problem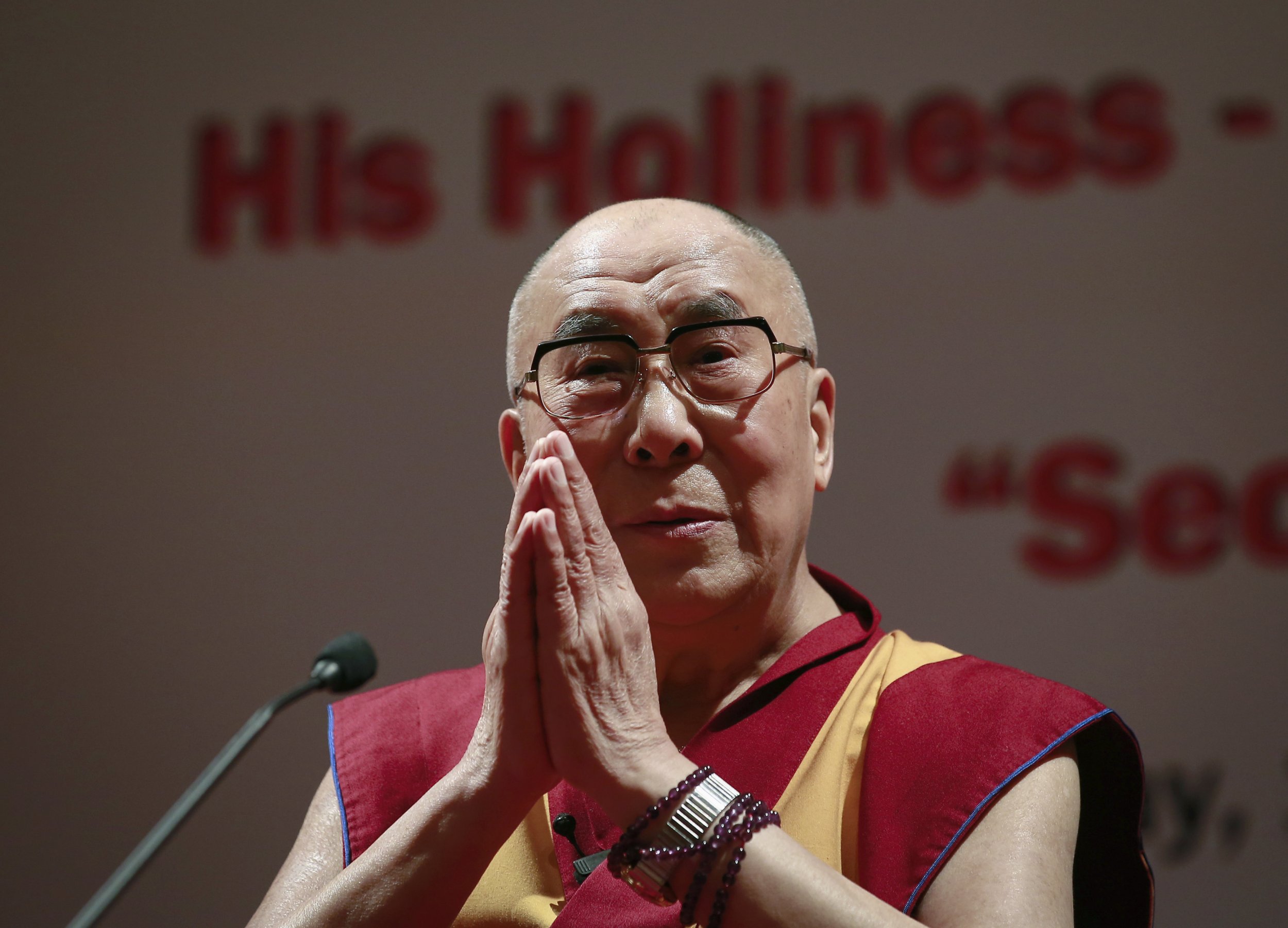 Tibet's exiled spiritual leader said on Thursday that an unsettled border with China encompassing large parts of the Tibetan plateau was a problem for India and called for talks to resolve the dispute as Chinese President Xi Jinping toured India.
The Dalai Lama's remarks in Mumbai came as Indian and Chinese troops were locked in a standoff in a barren western stretch of the Himalayas, souring the goodwill around Xi's trip, which China later said had been brought under control.
The Indian army said on Thursday it was an "ongoing situation" and refused give details after 334 such incidents recorded from the beginning of the year until August along both the eastern and western parts of the 3,500-km border.
"Actually the Tibetan problem (is) also (a) problem of India. Before 1950, you see the whole northern border, really peaceful, no single soldier. So India's problem," the Dalai Lama, who lives in exile in northern India, told reporters.
"So sooner or later you have to solve these problems, not by force but by understanding and talk. Understanding comes through talk, only through personal contact."
China, which regards the Dalai Lama as a "splittist", or separatist, has ruled Tibet with an iron fist since Communist troops marched in in 1950 and regularly applies diplomatic pressure on countries to crack down on the activities of Tibetans.
But the Tibetan leader says he only seeks greater autonomy for his homeland which he fled after a failed uprising in 1959 and on Thursday urged Xi to learn from India's democratic experience.
"I think the Chinese president should learn some of India's experience. Look, east India, south India, west India, north India, different language, different script. But no danger of separation. Isn't it? Democratic rule, rule of law and free media..." he said.
Groups of Tibetan activists held noisy protests outside the hotel where Xi was staying in New Delhi and at the stately Hyderabad House where he sat down for formal talks with Indian Prime Minister Narendra Modi.
About 20 women shouting anti-China slogans ran past the police lines outside the building while an activist carrying the Tibetan flag climbed a flagpole in another part of Delhi. Police dragged several activists away.
India and China fought a brief border war in 1962. Since the late 1980s they have held several rounds of talks to settle their border but are no closer to a solution.