Xi Warns Biden in Phone Call U.S. Policy is Straining Relations With China
President Joe Biden spoke with Chinese president Xi Jinping for 90 minutes on Thursday—the second call between the two world leaders since Biden took office.
The Chinese state media take on the conversation was that Xi told Biden that U.S. policy on China imposed "serious difficulties" on relations, but both sides agreed to maintain frequent contact and step up communications, Reuters reported.
"China and the United States should ... show strategic courage and insight, and political boldness, and push Sino-U.S. relations back to the right track of stable development as soon as possible," state media said, citing Xi.
According to a White House press statement, the wide-ranging conversation included "areas where our interests converge, and areas where our interests, values, and perspectives diverge."
"They agreed to engage on both sets of issues openly and straightforwardly." From Biden's perspective, the conversation was, "part of the United States' ongoing effort to responsibly manage the competition between the United States and the PRC [People's Republic of China]."
The press statement ended by stating that Biden "underscored the United States' enduring interest in peace, stability, and prosperity in the Indo-Pacific and the world," and that Xi and Biden, "discussed the responsibility of both nations to ensure competition does not veer into conflict."
The conversation also focused on pertinent issues such as economics, climate change and COVID-19, according to a senior U.S. official, Reuters reported.
Relations between Washington and Beijing have been at a low ebb. Ahead of Biden and Xi's first call took in February of 2021, Xi aimed for "win-win" cooperation, while Biden called China America's "most serious competitor" and promised to "out-compete" Beijing.
Following that call, Biden told senators: "They're investing billions of dollars dealing with a whole range of issues that relate to transportation, the environment and a whole range of other things. We just have to step up."
Bonnie Glaser, an Asia expert at Washington's Center for Strategic and International Studies, told Reuters that during their February call, there was a window of opportunity regarding cooperation on both ends, but there were stark differences as well.
"The concerns highlighted by President Biden are in essence all Chinese core interests," said Glaser. "So, narrowing differences is going to be very challenging. Xi did not suggest that there are preconditions for bilateral cooperation on issues such as climate change, so that is one positive takeaway."
Meanwhile, Center for Strategic and International Studies (CSIS) expert Scott Kennedy told Reuters in February that while Xi offered numerous bilateral exchanges, things would take time on both ends due to Biden's plans for a thorough review of strategy.
"We may end up not far from where things are now, in terms of overall tone, but it's also possible the two sides will find a pathway to stabilize their relationship, both the extent and manner of competition as well as areas of cooperation," said Kennedy.
Newsweek has contacted Xi Jinping for comment.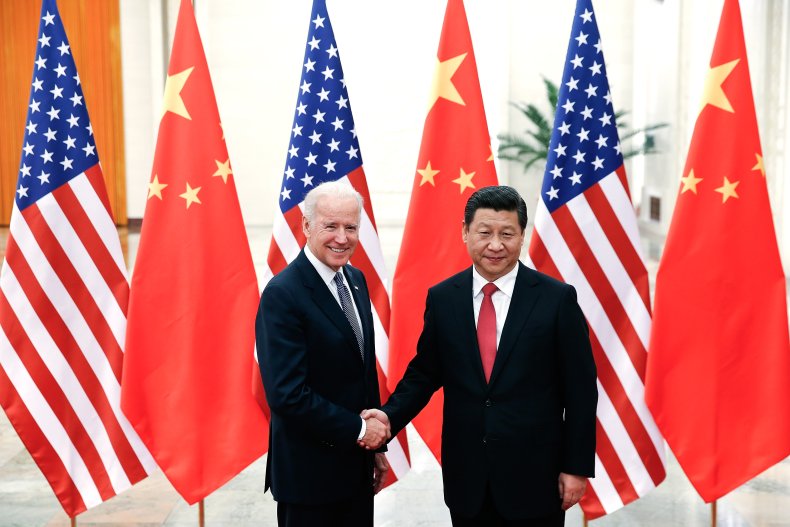 Update 9/10/21, 7 a.m. ET: This article was updated to include more information about the remarks of Xi Jinping.