Company Denies Punishing Airport Technician for Being Too Handsome in Viral Video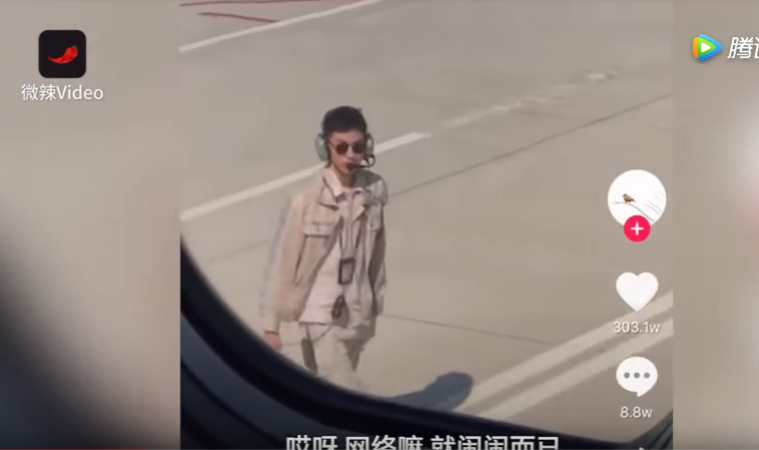 A 25-year-old worker at the Xiamen Gaoqi International Airport in Xiamen, China was docked 10 percent of his pay after a video of him casually walking on the tarmac went viral on several of the country's largest blogs and video-sharing platforms. Many Chinese social media users said his company is envious of the man's good looks.
A video recorded by an unidentified female passenger simply shows the man walking alongside the aircraft wearing headphones, aviator sunglasses and a tan uniform. Users of China's leading microblogging website, Weibo, and its top video platform, Tik Tok, blasted his "jealous" bosses for beauty-shaming the employee, who was widely complimented online for his handsome appearance.
The Xiamen Airport technician's pay was cut because the video, which was recorded without his knowledge, showed him with his shirt untucked and his hands in his pockets, airport officials told the China News Service. The company's official response was rejected by many of the millions who watched the video and believe he was docked pay for being too pretty.
"I feel sorry for him. He might be the first person ever to be deducted pay for being too handsome," wrote Weibo user @xiaohuibujiaV, in one of the top threads about the Xiamen worker.
"His boss must be jealous of his handsomeness," responded Weibo user @jintianyoumeixiezuoyea.
Thousands of comments across both social media platforms compared his likeness to the South Korean actor and heartthrob Song Joong Ki. But the company's disciplinary notice to the 25-year-old made no mention of his apparent good looks, instead citing him for the unkempt uniform and "the influential impact this video has made."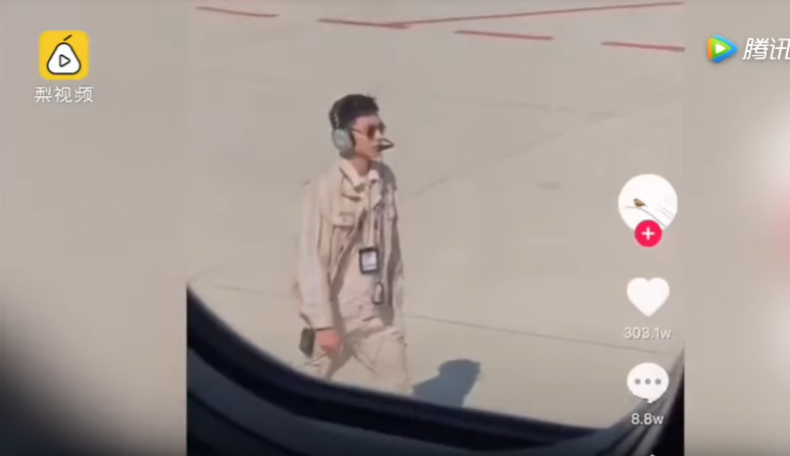 The employee responded to the viral video fallout, telling the state-owned China News Service that he doesn't blame his bosses or the woman who filmed the video for his pay cut.
"Honestly, I still feel quite happy because it is not easy to become so famous that quickly," he told the China News Service. "My company did nothing wrong, it was my fault for not keeping with the correct standards in terms of dress code and behavior," he wrote.
"Please don't bombard the passenger who uploaded the video online. I never blamed her, because she didn't mean to cause me any harm," he added.
Company Denies Punishing Airport Technician for Being Too Handsome in Viral Video | Culture