The first trailer for X-Men: Dark Phoenix debuted early Thursday, showing the latest (and possibly last) film involving Marvel's favorite mutants before the rights head to Disney. However, numerous questions surrounding Jessica Chastain's villain remain unanswered.
Chastain was confirmed as the movie's villain earlier this year, but the identity of the character she plays has been shrouded in mystery, sparking numerous fan theories. Among the most popular predictions is the actor will portray a gender-swapped version of Mastermind, a crucial villain in the original Dark Phoenix comic arc.
Dark Phoenix director-writer Simon Kinberg debunked that theory in an interview with IGN, while adding that the identity of her character is a bit more complicated.
"I will say that Jessica's character is not Mastermind but there are elements of the way Mastermind manipulates Jean that Jessica's character does employ," Kinberg explained. "For me, as you'll see, that Jessica's character has elements of a few different characters from the comics."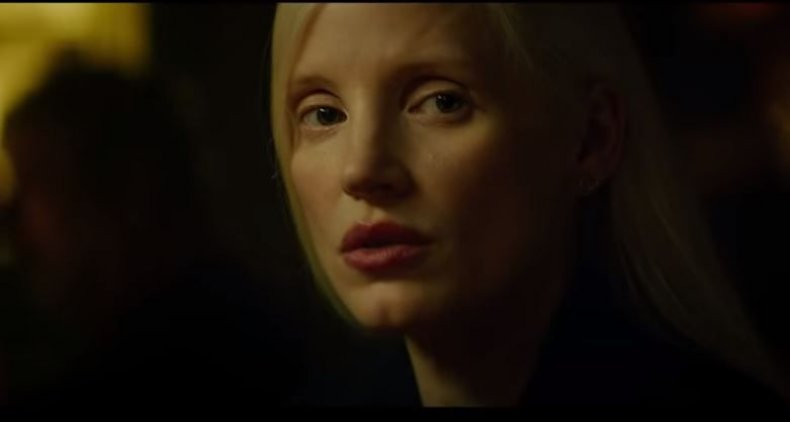 Kinsberg also revealed space elements in Dark Phoenix that previous X-Men films have not explored. He even confirms that Chastain's character is an alien.
"She is from, let's say, not our planet, her character. I'll keep it relatively mysterious but it is a cosmic story in a way that is extraterrestrial, which is something we've never done in the X-Men movies before but is obviously something that is integral to the Dark Phoenix story so I felt we couldn't do what we did on X3 and ignore that. We had to actually embrace it. So there's a fair amount that takes place in space, and the inciting incident that starts to turn Jean, let's say, dark and fill her with this power that she can't control happens in space. And then there are forces from space that come to Earth because of that."
While Kinsberg is keeping Chastain's role a secret, an outer space connection to the Phoenix Force shows this latest X-Men outing will stick closer to the original comic story than X3: The Last Stand.
X-Men: Dark Phoenix will release Feb. 14, 2019.
Who do you think Chastain's character is? Are you looking forward to more space elements in the upcoming movie? Let us know in the comments section below.