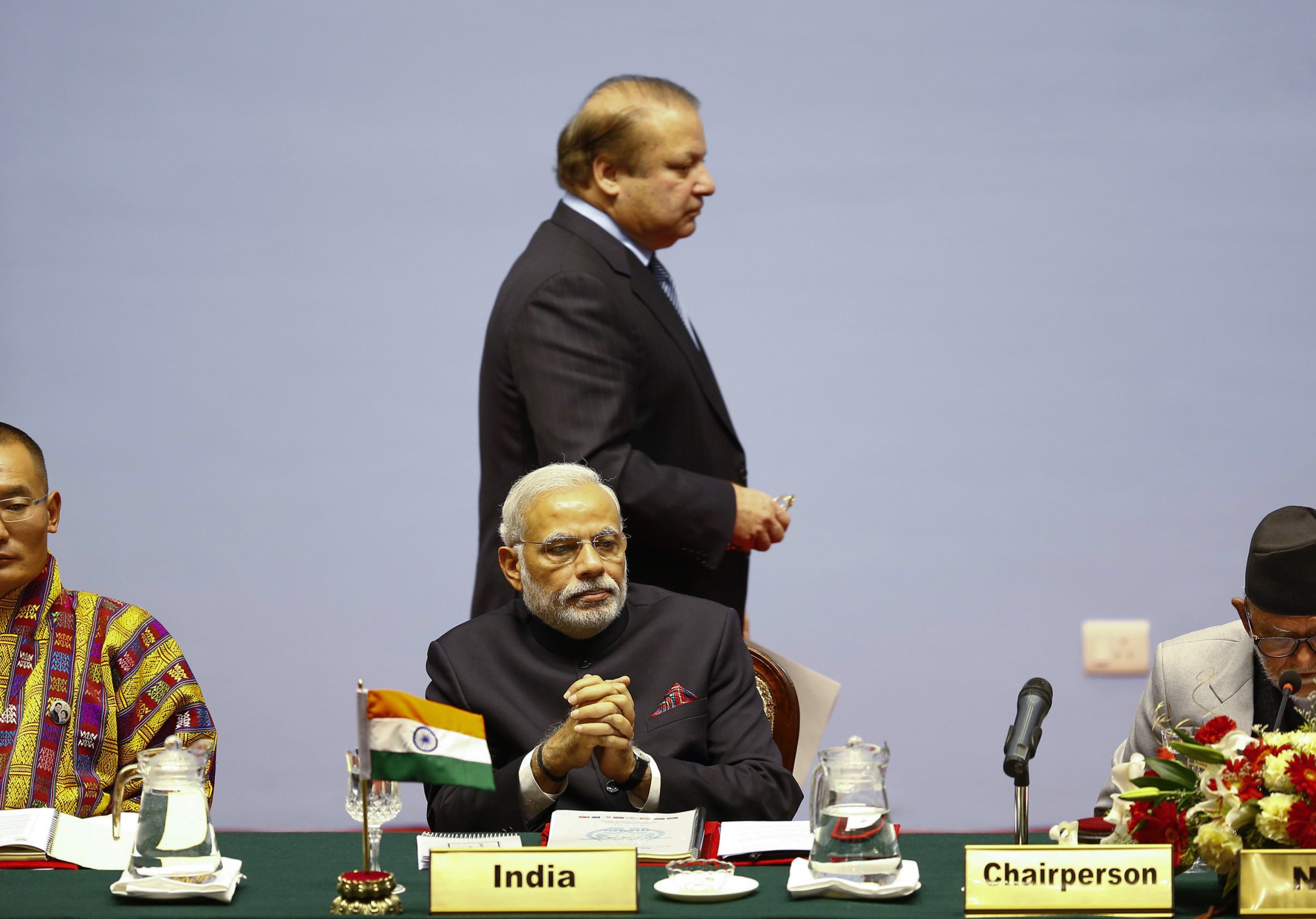 The first Indian Prime Minister to visit Pakistan since 2004, Narendra Modi is making an unexpected visit to neighboring Pakistan, on Friday, to meet the country's leader Nawaz Sharif, the Indian broadcaster NDTV reports.
Modi decided to drop in on the eastern city of Lahore on his way back from a visit to Afghanistan on a day which coincides with Sharif's birthday. The two countries, both of whom have nuclear arms, have historically endured a tense relationship. Modi's visit can be seen as part of a diplomatic push to encourage accordant relations between New Delhi and Islamabad.
Modi and Sharif met on the sidelines of the COP21 climate change conference in Paris last month, and NDTV reports that Modi's visit, on Friday, was arranged by the two leaders on the day, following a phone call between them
India and Pakistan fought over Pakistan's declaration of independence from India, immediately after India's independence from Britain in 1947. Subsequently the two have also fought two wars over territory of Kashmir, which both sides claim—ceasefire agreed in 2003 remains in place.