Putin Builds Energy Bridge, Switches on the Lights in Crimea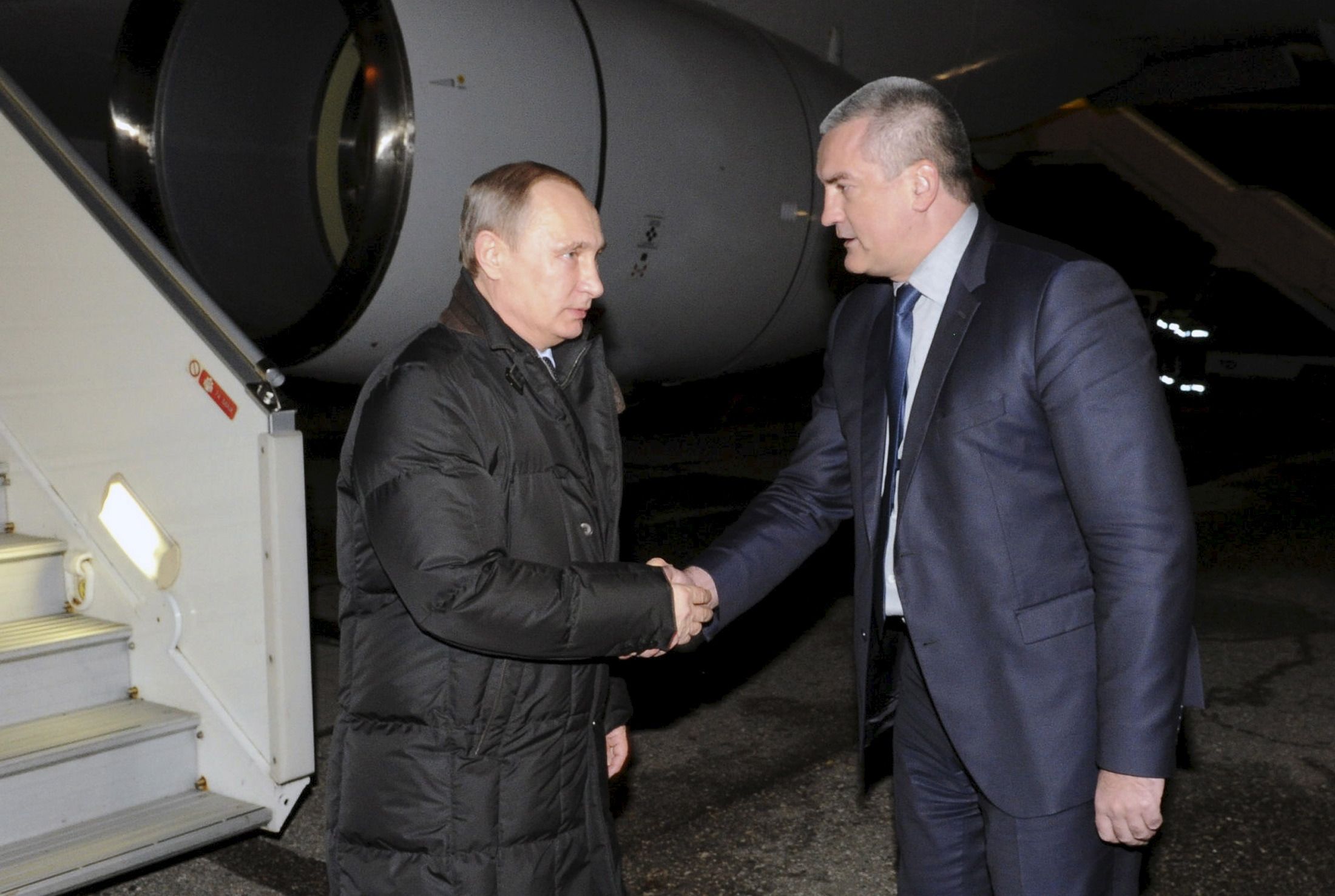 Russian President Vladimir Putin has switched the power back on in annexed Crimea, which has been suffering a blackout since activists in Ukraine began a blockade on electricity pylons in November, state news channel Rossiya 24 reports.
Crimean Tatar activists and sympathizers have been blocking road links between Ukraine and Crimea since September in protest of Russia's annexation of their home region and what they say has been a crackdown on Tatar culture. In November, the activists refused to let Ukrainian engineers access four energy pylons that supply Crimea with 80 percent of its electricity and had been seriously damaged by a blast. There has been no confirmation on who blew up the pylons.
Since it couldn't have the pylons fixed, Russia decided to speed up construction on an energy bridge it had been working on to link its mainland to Crimea. On Wednesday night, Putin arrived in Crimea to announce the peninsula's new 100-megawatt electricity supply and told journalists that a second line, carrying an additional 300 megawatts, would be built by December 15.
The Russian leader presided over the process of switching on the electricity on live TV and congratulated engineers on their work. He also urged citizens to be patient. "Of course, there is a lot of new equipment being used in this project," he said. "Therefore, it is possible it will have to be readjusted. We have to warn the consumers, citizens, the residents of the Crimea, that there may still be some faults."
Russians and Crimean residents greeted the move with excitement, propelling the hashtag #СветНаш (Light is Ours) into the top 10 on Twitter. The phrase is a reference to the popular Russian hashtag #КрымНаш (Crimea is Ours) which spread during the internationally unrecognized referendum that led to Crimea joining Russia in March 2014.
On November 24, Russia delivered 300 generators to Crimea, as prices of generators and candles doubled within the first few days of the blackout.
But on Tuesday, the coordinator of the Tatar blockade issued a statement of defiance, saying the activist are planning a third level of protest—and this time they are taking it out to sea.