Spain's Election Drama Builds 'Game of Thrones'-Style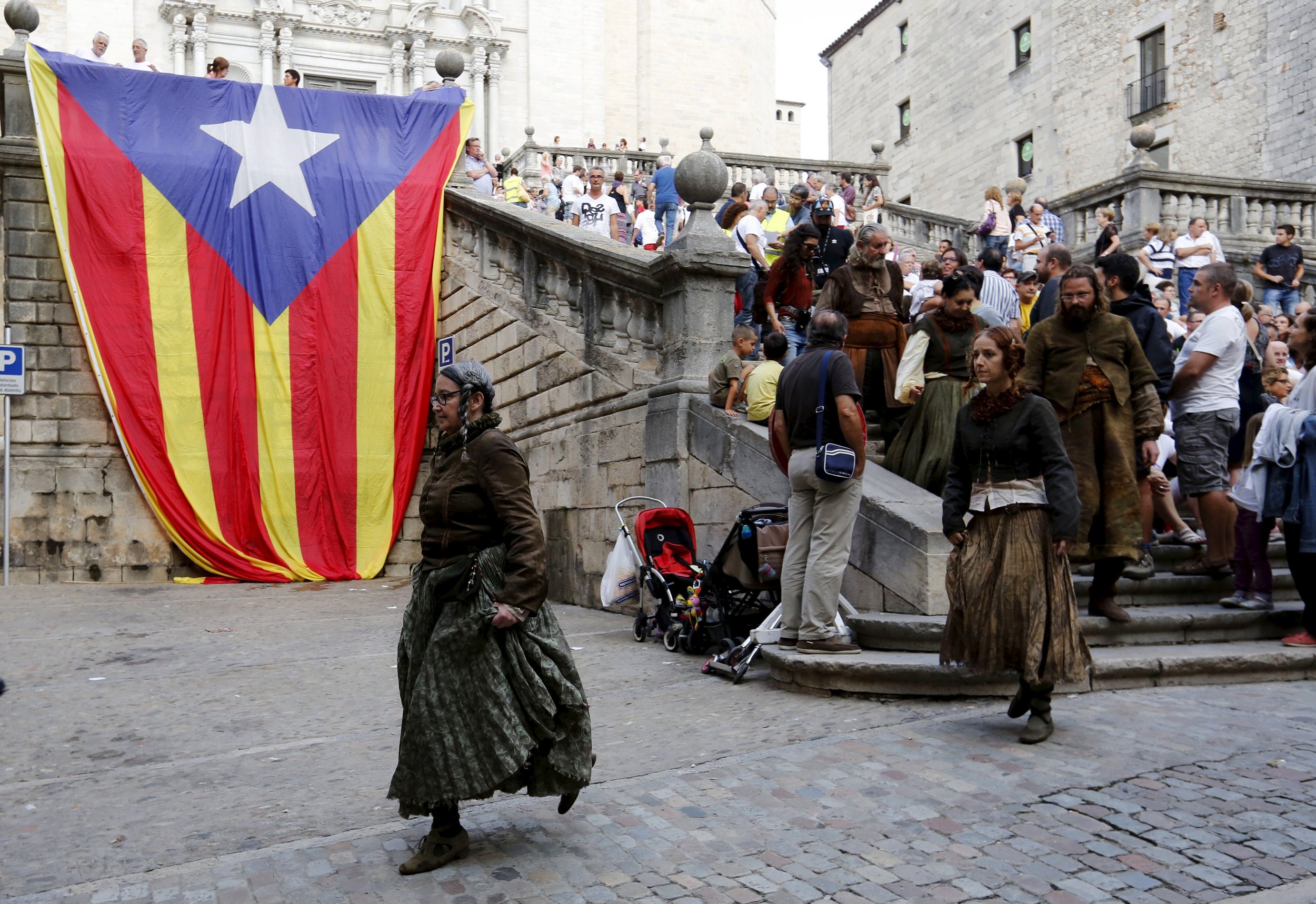 Political intrigue, ambition to rule and the anticipation of imminent betrayal across social media—all of this is just a day in the life of your average Game of Thrones fan. Now, following Spain's divided election result on Monday, many Spaniards think their political parties are behaving like competing forces in the fictional TV continent of Westeros.
This is how the plot is shaping up: The ruling Popular Party (PP) won the most seats but is far short of a majority and appears to have alienated any other party that may have formed a coalition with them. The opposition Socialist Worker's Party (PSOE) has continued its slide in popularity, finishing second, with new far-left movement Podemos taking a huge chunk of leftist voters and finishing third.
Neither has enough seats to form a government on its own and the relationship between the parties is poor. Meanwhile, the center-right Ciudadanos party finished fourth but has ruled out endorsing either the PP or PSOE in a coalition due to corruption scandals gripping both parties. Talks have been ongoing between politicians to form some sort of government before King Felipe VI has to constitutionally swear in a Prime Minister in January but so far the talks have failed.
And to complicate things even further, while most Spaniards had their eyes on the central government, Catalan independence parties put months of squabbling behind them and on Tuesday announced the beginning of what they hope will be an 18-month roadmap for independence from Spain.
Perhaps ironically commenting on their country's real-life politics, Spaniards have popularized the hashtag #JuegoDeEscaños (Game of Seats) on Twitter.
Incumbent Prime Minister Mariano Rajoy, whose PP has won something of a pyrrhic victory as now virtually nobody is willing to give it vital backing to govern, was likened to Eddard 'Ned' Stark—the tragic patriarch from GoT's first-season, played by Sean Bean. Rajoy would not be pleased [*spoiler alert*] to find out that Stark does not survive the first season:
Some Twitter users gave a bleak view of the opposition parties, whose three leaders were all too keen to hold debates prior to the election but now appear unable to agree on how to form a government without Rajoy.
From right to left Ciudadanos' Albert Rivera, PSOE's Pedro Sánchez and Podemos' Pablo Iglesias are shown shaking hands during one of two debates, held without Rajoy, but at least one Twitter user expects their relationship to deteriorate quite dramatically soon:
As the trend blossomed, Twitter even gifted Spain's parties a makeover of their respective logos in the style of Game of Thrones's noble houses:
Podemos leader Pablo Iglesias, in his now famous hairstyle, was placed on the fictional Iron Throne, with the caption: "Ponytail is coming"—a reference to the famous line from Game of Thrones: "winter is coming":
Oriol Junqueras, Catalan's pro-independence politician, is compared to affable but portly Samwell Tarly, who has sometimes been cruelly referred to in the series as Prince Pork-Chop:
Podemos' youthful campaign director Íñigo Errejón reminded some of Peter Dinklage's witty Tyrion Lannister:
And some were compelled to look for saviors elsewhere from the universe of Game of Thrones, instead backing a coalition that appears less bleak and gloomy—one that combines Teenage Mutant Ninja Turtles to the Power Rangers.