Why XXXTentacion Wasn't Recognized in Grammys In Memoriam Segment: Rapper Was Rejected by Recording Academy, Report Says
The Recording Academy honored a number of artists who have died over the last year during the 2019 Grammy Awards, however, one rapper was noticeably missing from the show's In Memoriam segment on Sunday.
"Sad!" rapper XXXTentacion was not included in the memorial, despite having one of the biggest songs of 2018. Representatives for Tentacion, whose real name was Jahseh Onfroy, claimed requests to have the rapper included in the segment were rejected by the Recording Academy, according to a Variety report published on Monday.
The report claimed Tentacion's history of domestic violence was one of the reasons behind the Academy's decision not to include him in homage of late performers like fellow rapper Mac Miller, who died from an accidental drug overdose in September 2018, dance/electronic megastar Avicii, who died from suicide in April 2018, and several others.
In a previous interview with Rolling Stone, Academy president Neil Portnow suggested the Grammys never manages to recognize all of the artist who died, but rather about 10 percent of the industry. "I will tell you it's a daunting challenge," Portnow said in December.
"We track those that we lose in our industry in any given year and then we have a process by which we go through it. our on-air in memoriam—we're lucky if we wind up [featuring 10 to 15 percent of those we lose. Because it's always hard choices," he continued. "All of that is to say, I don't have any answers for you now, but obviously artists who were prominent and well-known by the public are people who are recognized and we'll just wind up having to see how it plays out."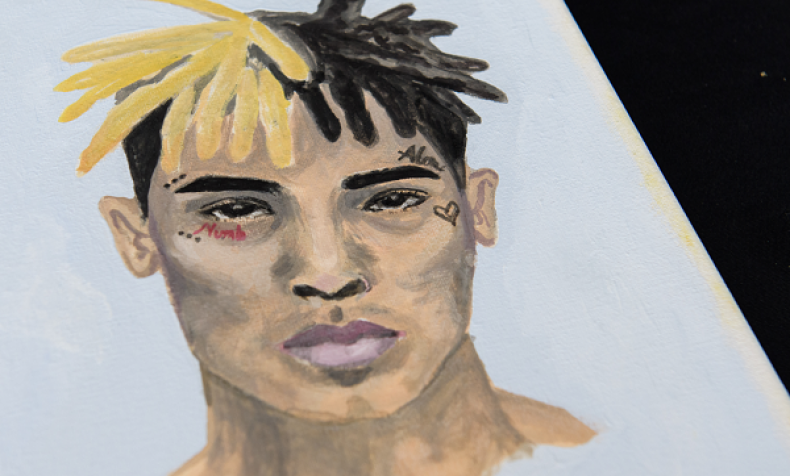 Tentacion was shot and killed in an armed robbery outside of a luxury motorcycle and boat dealership in his home state of Florida in June 2018.
Despite his success as a rapper with a platinum-selling breakout single, 2016's "Look at Me," and platinum-selling album, 2018's ?, much of Tentacion's short-lived career was muddled in controversy related to an on-going domestic violence case against him. The 20-year-old was charged with aggravated battery of a pregnant woman, domestic battery by strangulation, false imprisonment, witness tampering and witness harassment in connection to assault claims made by his ex-girlfriend Geneva Ayala in 2016. He pleaded not guilty.
Following his death, a Florida judge closed the case against Tentacion.