XXXTentacion Murder Suspect Tracked Him Before Shooting, Police Say
New evidence into the murder of Jahseh Onfroy, 20, known by his rapper pseudonym XXXTentacion, has revealed additional details about the case, including how authorities locked onto tattoo artist Dedrick Williams, 22, the main suspect in the shooting.
In an affidavit obtained by the New York Times Detective John Curcio of the Broward Sheriff's Office detailed how Curcio also described how surveillance footage and eyewitness testimony helped identify the suspect.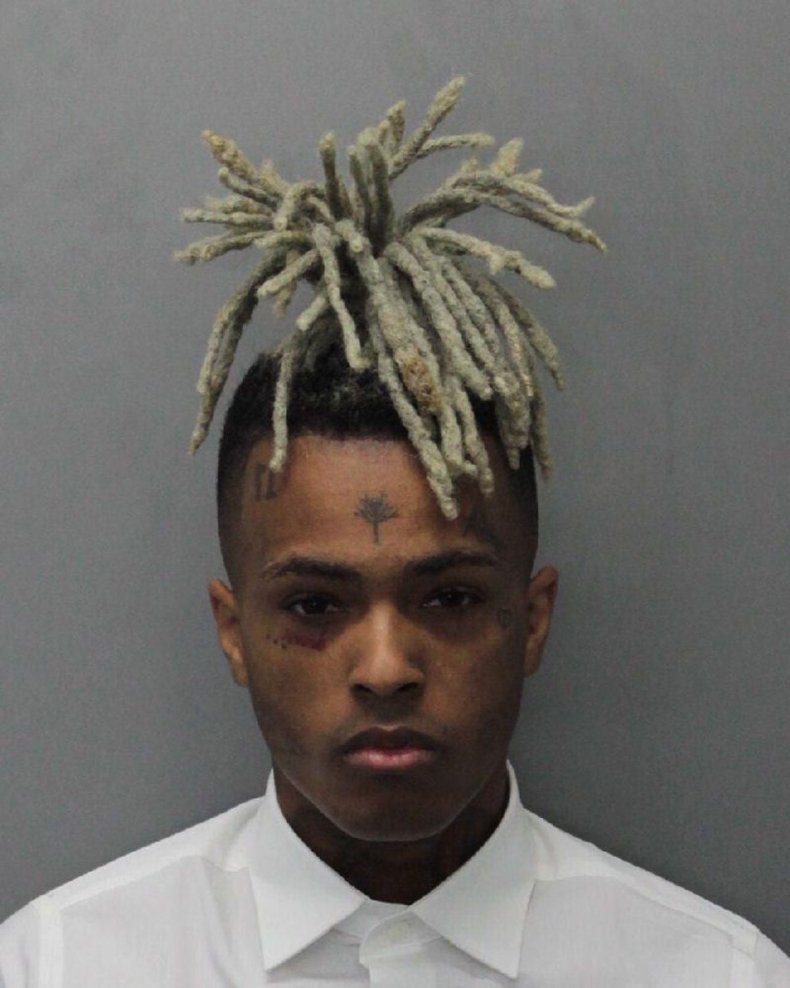 According to Curcio's affidavit, on Monday afternoon around 3.30 p.m. Onfroy visited Riva Motorsports with a friend. Shortly after, two men jumped out of a dark S.U.V., followed the two into the shop and purchased a mask with cash before leaving. They then moved their vehicle to the front end of the parking lot.
When Onfroy attempted to drive out of the carpark in his BMW at around 4 p.m., the two men blocked him with the S.U.V., exited the vehicle and advanced towards Onfroy, demanding he hand over unspecified "property." "After a brief struggle, the victim is shot," Detective Curcio wrote. The pair grabbed a bag from Onfroy's car before fleeing the scene.
Curcio said Williams and his friend tracked and followed Onfroy to the Riva Motorsports in Deerfield Beach, Florida, for some time on Monday, before robbing and shooting the rapper.
Although Williams was identified from photographs by the staff at Riva Motorsports, a conclusive detail was the shooter's unusual, bright-orange sandals - which feature prominently on Williams's Instagram page.
The affidavit does not detail what happened to XXXTentacion's friend or reveal their identity.
After a hearing on Thursday, Williams was detained without bond. He is scheduled to appear in court on Monday. The artist has been charged with first-degree murder, reported WPLG Local News.
According to The Miami Herald, Williams was serving a five-year probation period at the time of his arrest after being convicted on four counts of grand theft auto. Authorities also revealed that they were on the hunt for other suspects.
The Broward Sheriff's Office did not respond to Newsweek's request for comment.