Body Found in Yacht of 'Inexperienced' Sailor Who Went Missing Trying to Cross Atlantic Solo
A dead body has been found on board the yacht of a man who had sailed across the Atlantic Ocean and had been reported missing for more than a month.
Mark Brennan, 42, from South Shields, near Newcastle in the north-east of England, had been last seen leaving a marina on the Caribbean island of Grenada on December 6.
According to the maritime website Boatwatch, he had arrived there from Barbados four days earlier and that the ocean crossing had been "hard" on him, adding that he was "still a somewhat inexperienced sailor."
The website said his 30-foot Avrio vessel had dirty fuel issues, no radio or cellular telephone, and he had lost his dinghy in the trans-Atlantic crossing.
Concerns for his safety were flagged on December 16 and he was reported missing to police in England on December 21, local newspaper The Chronicle reported.
Boatwatch said his vessel and a dead body were found in the early hours of Monday morning some 71 nautical miles from Ocho Rios on the north coast of Jamaica.
The body was removed from the vessel after it was towed to the Errol Flynn Marina in the town and Jamaican authorities are now investigating, according to the Jamaica Observer.
Brennan's mother Marjorie, 69, of South Shields, told The Sun: "He's been found and that's very upsetting. We're waiting for the results of an autopsy."
A source in Jamaica told The Sun that he had been sailing solo around the world and that "it was a trip of a lifetime.
"Police are now investigating to see whether there was any foul play involved or what exactly led to his death."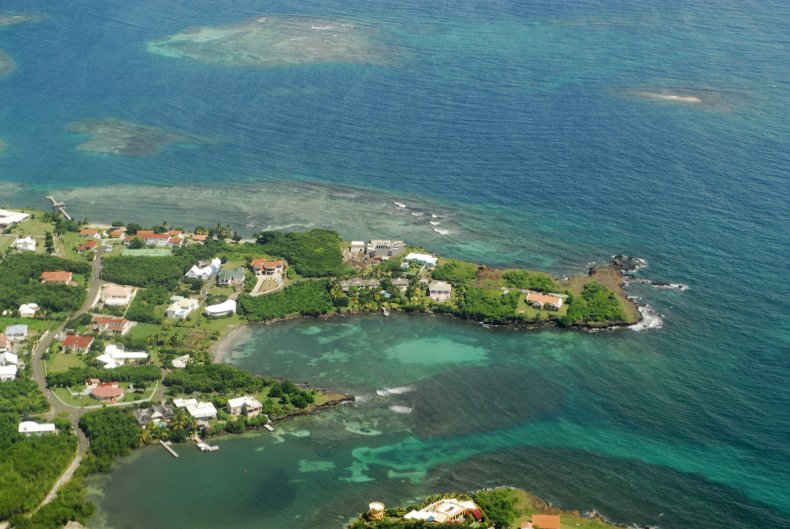 A Northumbria Police spokeswoman said: "We can confirm a 42-year-old from South Shields was reported missing on December 21 after he had set sail to the Caribbean.
"Inquiries have been ongoing to trace him, and we have since been made aware that authorities in Jamaica have recovered a body on a boat.
"A formal identification process is ongoing but it is suspected that the body is that of the South Shields man."
"The relevant authorities in Jamaica are carrying out inquiries to establish the cause of death and we will continue to support their investigation in conjunction with the Foreign and Commonwealth Office (FCO).
"The man's family are being offered support by officers and they have requested that their privacy is respected at this time."
Newsweek has contacted Northumbria Police for further information.
Meanwhile the FCO said in a statement: "We are supporting the family of a British man reported as missing in the Caribbean, and are in contact with the Jamaican authorities."