Yad Vashem Honors American Soldier for Saving Jewish POWs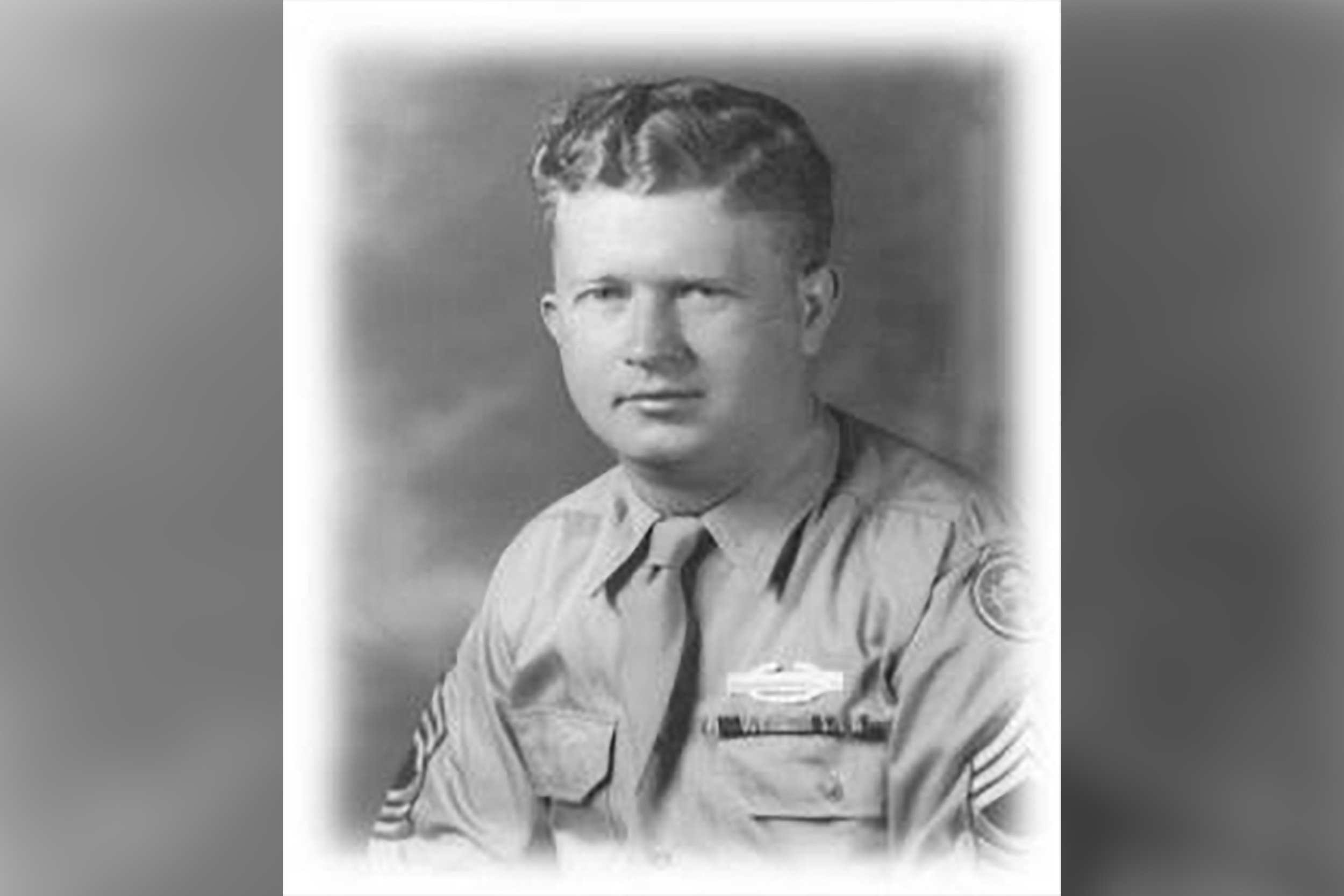 "In a world of total moral collapse there was a small minority who mustered extraordinary courage to uphold human values," reads the Yad Vashem website page on the "Righteous Among the Nations," a title bestowed upon non-Jews who helped rescue Jews during the Holocaust, sometimes risking their own lives and those of their families to do so.
On Tuesday, the Yad Vashem World Center for Holocaust Research, Documentation, Education and Commemoration announced that it would honor an American serviceman for the first time as Righteous Among the Nations. Master Sergeant Roddie Edmonds of the 422nd Infantry Regiment in the United States Armed Forces died in 1985, but will posthumously receive recognition for saving Jewish American soldiers at the Stalag IXA Prisoner of War Camp in Germany.
"Master Sergeant Roddie Edmonds seemed like an ordinary American soldier, but he had an extraordinary sense of responsibility and dedication to his fellow human beings," Yad Vashem Chairman Avner Shalev is quoted as saying in the institution's press release. "These attributes form the common thread that binds members of this select group of Righteous Among the Nations. The choices and actions of Master Sergeant Edmonds set an example for his fellow American soldiers as they stood united against the barbaric evil of the Nazis."
Located in Jerusalem, Yad Vashem has for years been compiling and recognizing the names and stories of gentile rescuers, from the famous Raoul Wallenberg and Oskar Schindler, named in 1963 and 1993, respectively, to the less well-known people who hid Jews in their homes, provided them with false papers and identities, smuggled them out of ghettos, prisons or occupied territory, or otherwise helped save Jews from the Nazis.
According to the institution's website, a commission headed by a Supreme Court Justice determines recipients of this title and follows four basic pieces of criteria: "active involvement of the rescuer in saving one or several Jews from the threat of death or deportation to death camps"; "risk to the rescuer's life, liberty or position"; "the initial motivation being the intention to help persecuted Jews"; and "the existence of testimony of those who were helped or at least unequivocal documentation establishing the nature of the rescue and its circumstances."
Edmonds's rescue took place after he was taken prisoner during the Battle of the Bulge, a counteroffensive launched by the German army in December 1944 in an attempt to turn the war in Hitler's favor. He was interned at Stalag IXA along with other American POWs.
One day in January 1945, the Germans ordered all of the Jewish POWs to report to them the following morning, in accordance with the Wehrmacht's policy of separating Jewish POWs from their fellow servicemen and sending them to extermination or labor camps or otherwise putting their lives in danger. As the highest-ranking American soldier present, Edmonds ordered every single one of his soldiers to show up that morning of January 27, 1945—the same day the Soviet army liberated Auschwitz. One of the Jewish servicemen in the group, Paul Stern, stood near Edmonds that morning and recounted to Yad Vashem the interaction that followed.
"They cannot all be Jews!" the POW camp commander said to Edmonds. "We are all Jews," Edmonds replied. When the commander put a gun to his head, he added that "according to the Geneva Convention, we only have to give our name, rank and serial number. If you shoot me, you will have to shoot all of us, and after the war you will be tried for war crimes."
According to Stern, who lives today in Virginia, and other witnesses, the commander then stepped away. "Although seventy years have passed," Stern told Yad Vashem. "I can still hear the words he said to the German Camp Commander."
Edmonds joins more than 26,000 individuals from at least 51 countries who have been named Righteous Among the Nations by Yad Vashem. Poland, the Netherlands, France, Ukraine and Belgium have the most rescuers listed as of January 1, 2015, while several other countries are included with one or a handful. Before Edmonds, only four others from the U.S. had been named: Varian Fry in 1994; Waitstill and Martha Sharp in 2005; and Lois Gunden in 2013.
"It's a matter of five minutes and that is it. When he tells the German, 'No,' that is something that can kill him," Irena Steinfeldt, director of Yad Vashem's Righteous Among the Nations department, told the Associated Press of Edmonds. "It is very heroic."