Yahoo Generous With Parental Leave, But CEO Marissa Mayer Will Take 'Limited Time Off'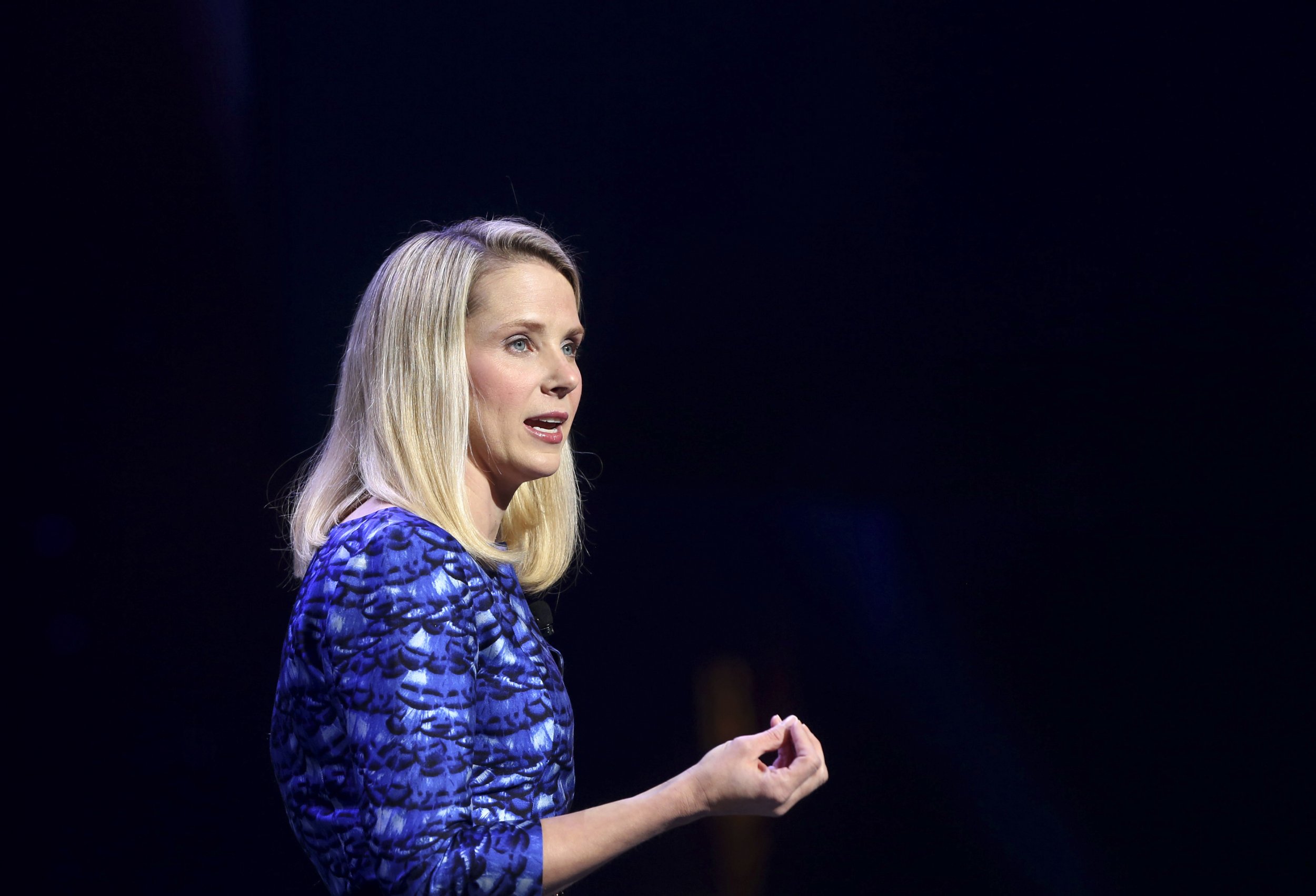 Yahoo CEO Marissa Mayer announced Monday night that she and her husband are expecting identical twin girls in December. Despite her company's generous parental leave policy, she wrote in a blog post, "I plan to approach the pregnancy and delivery as I did with my son three years ago, taking limited time away and working throughout."
When Macallister was born in September 2012, just a few months into Mayer's job as CEO, her decision to take such a short time away from the office, only a week or two, raised eyebrows.
"She conveys the image of someone who's perfectly capable of combining her personal life and her public responsibilities without one derailing the other. That's a message we should applaud," Kathleen Gerson, New York University professor and author of The Unfinished Revolution: Coming of Age in a New Era of Gender, Work and Family, told Fortune in 2012. At the same time, Gerson added, "it also suggests that somehow it's illegitimate for women—and by implication for men as well—to take some time off at critical moments in their own lives and the lives of their children. To that extent, it's a backward-looking message."
Parents in the United States are not guaranteed paid leave with the birth or adoption of children. As of 2012, only 13 percent of full-time workers in the country had access to paid family leave, according to the Bureau of Labor Statistics.
Less than a year after Mayer's son was born, she announced an improved parental leave policy at Yahoo, allowing any new parent to take eight paid weeks off and giving new mothers the option to take an additional eight weeks. A recent list of companies with generous parental leave policies included Yahoo alongside Mayer's former employer Google, Bank of America, Ernst & Young, Patagonia and Yale University.
Joan Williams, director of the Center for WorkLife Law at the University of California's Hastings College of the Law, noted the contradiction between Mayer's policy for employees and her own plans, telling The New York Times that such mixed messages are not unusual. Companies like Accenture, Microsoft and Netflix have recently announced improved leave and family policies, joining a growing list of tech and other large companies that offer generous policies.
Even so, Williams says, "the underlying work culture sends the message that if you're really committed, you're here all the time."