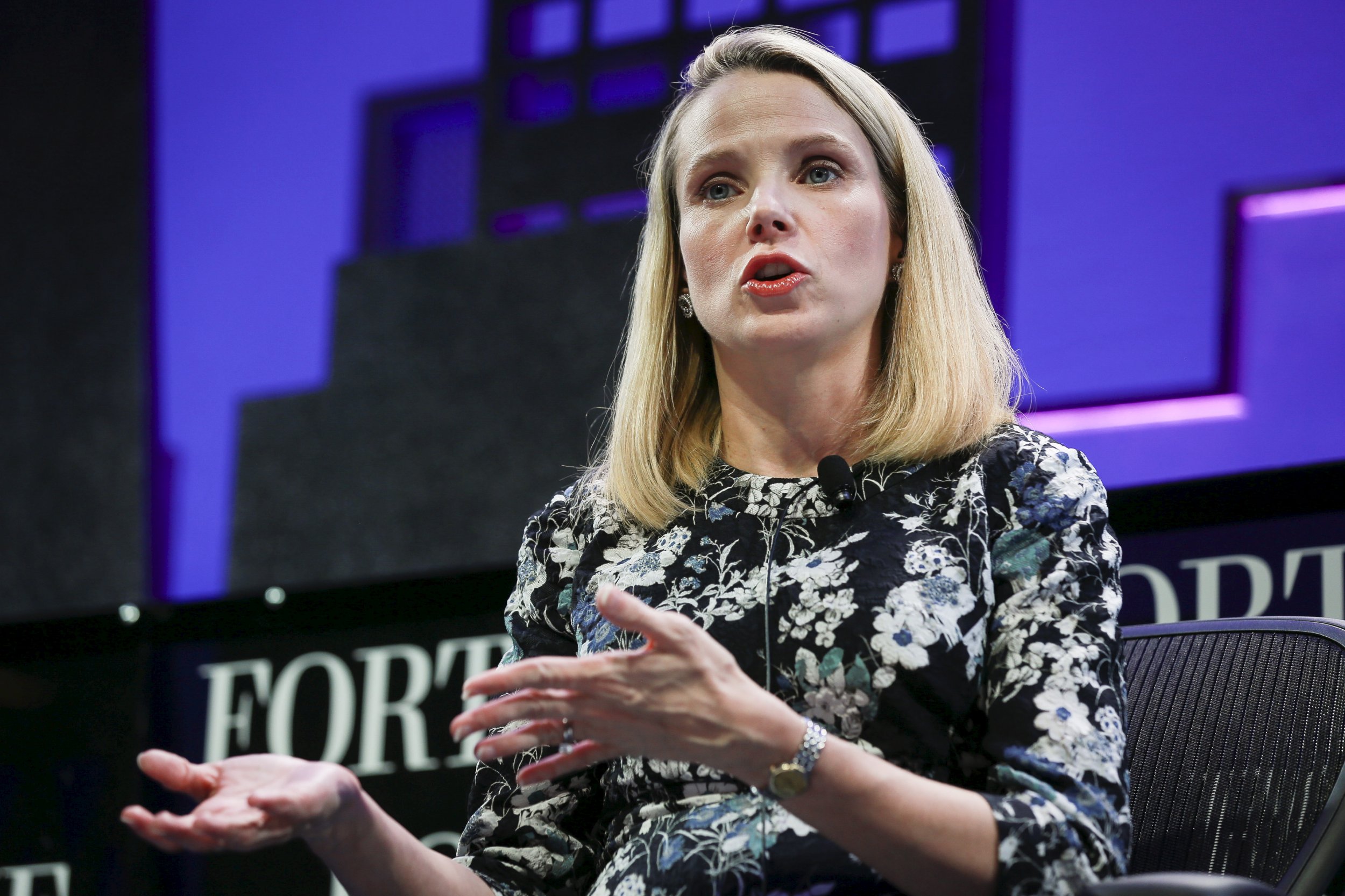 Updated | When Kara Swisher talks tech, Silicon Valley listens—and eventually talks. But tech giant Yahoo has frozen out Swisher, the executive editor for the tech blog Re/Code, for years.
In a scoop on Yahoo on Monday, Swisher wrote that Yahoo hired the consulting firm McKinsey & Co. to help reorganize the company and that CEO Marissa Mayer had asked her executives to a multiyear pledge to continue working at Yahoo.
It was a big scoop, but the final line stood out. Swisher writes:
(I am still waiting for Yahoo's slow-moving PR chief—wouldn't you know it, she is staying put!—to get back to me from three years ago, so let's assume no comment from the company. I also pinged McKinsey and no comment thus far.)
Three years is an infinity in tech time. This relationship (or lack thereof) between the most powerful tech journalist and one of the founding settlers of Silicon Valley may be tech gossip at its nitpickiest, but it sheds insight in the power dynamics of the tech world.
The tech media can be a conduit as much as conflict and wields disproportionate influence in the Silicon Valley compared to other industries. Yahoo's stonewall tactics may have worked in buckling journalism to its liking in the past, but in 2015 Silicon Valley, it is likely unsustainable.
Where did this beef start? According to New York magazine's profile of Swisher from last year, Mayer's became upset in 2008, when Swisher forwarded a former editor of Valleywag—Gawker's subset blog notorious for being critical of Silicon Valley—an invitation to an event hosted by Mayer.
"So for some reason she's got it in her head that I leak to Valleywag all the time," Swisher tells New York. "I mean, honestly, the stuff I know about people, if I was their source, it would be a much better blog."
Swisher and Yahoo have had a colorful history together. In 2009, former Yahoo CEO Carol Bartz greeted Swisher with a polite "F*** you" at a public interview while Swisher was working at the Wall Street Journal's AllThingsD.
But of course, that has not stopped Swisher from writing scoops on Yahoo for the past six years. In recent weeks, Swisher's stories on Yahoo has been getting quite feisty, often illustrating her articles with Internet-famous photos, like New York Mets pitcher Bartolo Colon whiffing at a pitch with his batting helmet flying off.
Newsweek reached out to Swisher to give their respective sides of the cold shoulder treatment and will update when we hear from either side. Yahoo declined to comment for this story.
Updated: Yahoo's spokesperson declined to comment, saying "as it's our policy not to comment on rumor, gossip or speculation."