'Yakuza 4' Serves Up a Ramen Shop Shootout, Onsen Minigame and Ping Pong
Sega's plan to revamp the entire Yakuza series for modern consoles is still going strong. The company recently announced the remastered fourth game in the series will come to PS4 in Japan on Jan. 17, 2019.
Sega has yet to announce a western localization for the remasters of Yakuza 3 (which hit stores in Japan this August) or Yakuza 4, but the new trailer's jam-packed with the over-the-top action and goofy humor that's attracted a devoted fan following in the West in recent years. Check it out below—it's all in Japanese, but you can basically get the jist of it. (The language of fists is universal.)
Yakuza 4 splits the action between four characters: series hero Kazuma Kiryu, loan shark Shun Akiyama, dirty cop Masayoshi Tanimura and Taiga Saejima, former blood brother of the one and only Goro Majima. Each of the men has a distinct fighting style suited to their physical frame and backstory.
The remaster will include another iteration of the outrageously addictive Cabaret Club minigame (which also appears in Yakuza 0 and Kiwami 2). Other minigames are familiar series standbys, like poker and fishing. There's also a rather sexy-looking onsen minigame and table tennis. Both minigames were featured in the original PS3 release of Yakuza 4, but will be new to those who discovered the series for the first time on current-gen consoles.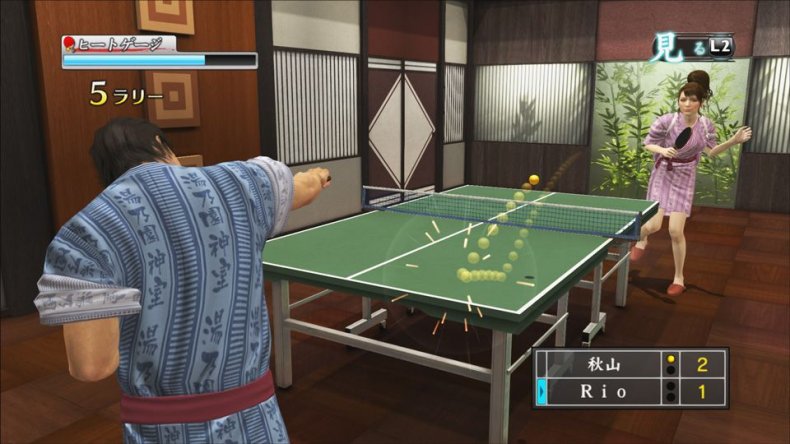 There's reason to hope the rest of the Yakuza series will eventually make its way overseas. Earlier this month, parent company Sega Sammy Holdings credited strong localizations for the recent commercial successes of the Yakuza and Persona series. The company's 2018 annual report also stressed the importance of shortening the window between Japanese and overseas releases.
Do you hope to see more Yakuza games make their way to the west? Let us know in the comments. In the meantime, be sure to check out the stellar Yakuza Kiwami 2 , a top-down remake of the second game in the series, if you haven't already.