'Yakuza Kiwami 2' Release Date Revealed, 'Yakuza 0-2' Considered
Yakuza Kiwami 2 finally has a release date for PS4. The Yakuza 2 remake will debut outside Japan Aug. 28. Additionally, Yakuza developers say they are also considering a sequel to prequel game Yakuza 0.
Yakuza Kiwami 2 is a remake of the 2006 PS2 game Yakuza 2. Similar to last year's Yakuza Kiwami, graphics have been overhauled and brought to the Dragon Engine. This is the same engine used for Yakuza 6, which means Kiwami 2 will feature similar graphics and seamless transitions from wandering streets into fights.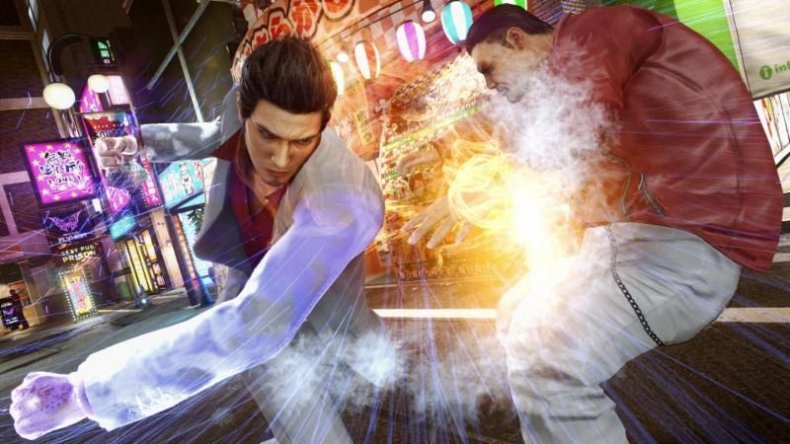 There is new content to explore in Kiwami 2 that wasn't found in the original Yakuza 2. A new side campaign is included, starring everyone's favorite madman: Majima. Players will control the Mad Dog of Shimano and learn his untold story between Yakuza Kiwami and Yakuza Kiwami 2. Additional new content includes Yakuza 6's Clan Creator mode, a return of the Cabaret, new mini-games, heat actions and more.
Yakuza Kiwami 2 releases exclusively on PS4 Aug. 28. It will be released both digitally and physically, and those who pre-order have the opportunity to get a fancy SteelBook game case. Pre-orders are available now.
In other Yakuza news, Producer Daisuke Sato said the development team is interested in expanding on the prequel game Yakuza 0. At a Yakuza 6 event in Alhambra, California, Sato-san said such a game wasn't in development at the time, or planned for the future, but the team has some ideas. This information comes courtesy of DualShockers.
The next confirmed Yakuza game is Shin Yakuza. Ditching Kiryu on the side of the road after Yakuza 6, this will feature new protagonist Ichiban Kasuga, and will include new locations to visit. Ichipan is on the lowest rung of the Yakuza ladder when we first meet him, so expect to help him rise through the ranks during Shin Yakuza. Ichiban will be much more emotional and outspoken, especially compared to the almost emotionless Kiryu.
So what do you think? Are you excited to play Yakuza Kiwami 2 this summer? Are you looking forward to the new Yakuza starring Ichiban Kasuga? Let us know your thoughts in the comments section below.