Yale Basketball Is Courting Success and Turmoil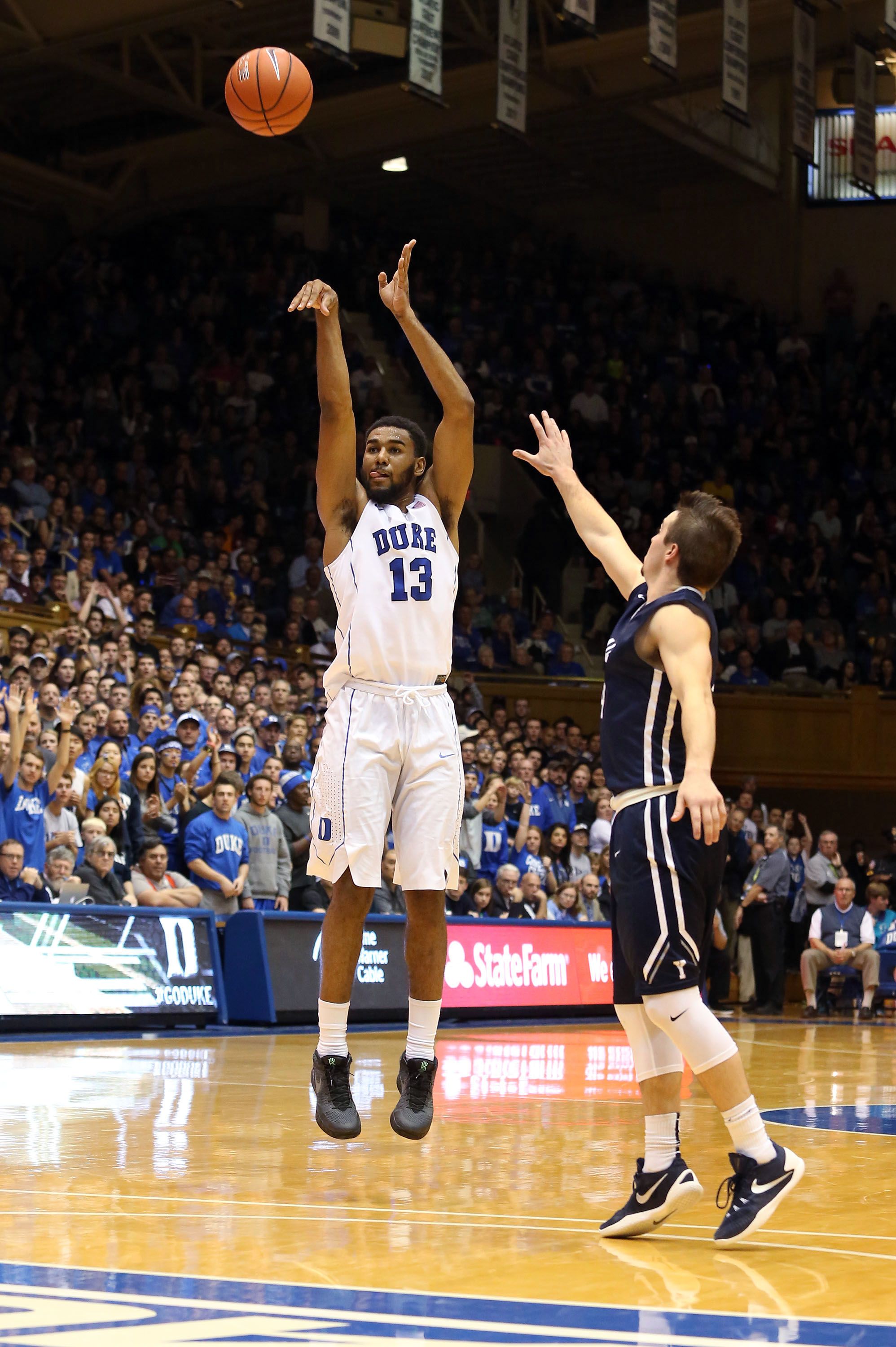 Shrouded in prestige and secrecy, Yale University has long existed as both a pillar of enlightenment and a place of shadows. Founded in 1701 in what is now New Haven, Connecticut, Yale awarded the nation's first doctorate of philosophy (Ph.D.) in 1861. Nearly 30 years earlier, in 1832, a group of seniors on campus founded the ultra-mysterious Skull and Bones society, which still exists and is believed to have counted at least three former United States presidents in its membership.
Yale, which annually places among the nation's top three universities in the U.S. News & World Report rankings, is rightfully renowned as a bastion of higher learning, and no institution had a greater impact on the development of modern American football in the 19th century (thanks to Class of 1880 grad Walter Camp, a Skull and Bones member who is also hailed as the "Father of American Football"). Yale is also the birthplace of collegiate a cappella, thanks to its famed Whiffenpoofs (founded in 1909). It is also the alma mater of three of the past four U.S. presidents.
The Elis—the name pays homage to the school's original benefactor, Elihu Yale—are deservedly acclaimed. One pursuit in which they have rarely achieved distinction, though, is on the hardwood. The Bulldogs (their official athletic pseudonym) have never won an NCAA tournament game in three trips and have not even advanced to the tournament since 1962, even though the annual champion of the Ivy League, an eight-school conference, garners an automatic invite.
Basketball has not often been the Bulldogs' bailiwick—until this season. Heading into the final weekend of Ivy League play, Yale is 20-6 overall and 11-1 in conference. If they win on Friday night at Cornell and on Saturday evening at Columbia, and if Princeton (also 11-1 in the Ivy League) were to lose one of its three remaining games, the Bulldogs would automatically advance to March Madness for the first time since the Kennedy administration.
If Yale does earn a ticket to the big dance, though, it will do so without the Bulldogs' team captain, senior Jack Montague, who was expelled early last month. And they will go with a significant portion of the student body united against them for what it sees as the team's blind support of him. What Montague, a 6-foot guard from Brentwood, Tennessee, did to merit expulsion—first disclosed on Friday by his father, Jim Montague, to the New Haven Register—is unknown to all but a select few people. It is Yale's latest deeply guarded secret.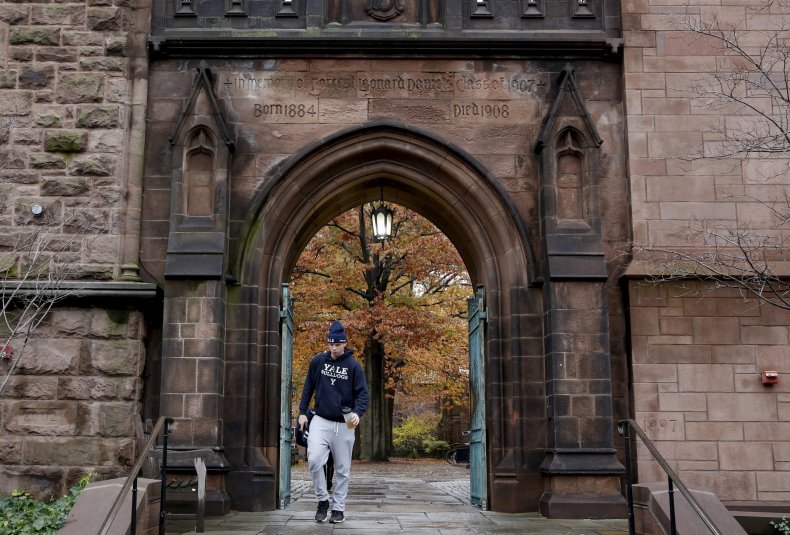 On February 6, Montague scored a team-high 16 points in an 83-62 victory against Cornell, the Bulldogs' 10th straight. "They packed [their defense] in, which left it open for all of us," said Montague, who shot four of eight from beyond the arc. "It felt good to get in a rhythm."
It would be the final game for Montague, who is known to his teammates as "Gucci." One day later he would send out a tweet, a commentary on the Super Bowl ("Cam soft for that"). He has not tweeted since.
Ivy League teams play only on Fridays and Saturdays once the conference schedule commences in late January. Montague did not appear in the Bulldogs' games on the weekend of February 12-13, victories at Dartmouth and Harvard, but no explanation was given. His absence was not even noted in the press, in fact, until a February 18 story in the Yale Daily News, in which the school's athletic director, Tom Beckett, was quoted as saying that Montague "is not with the team at this time." In that story, written by students Daniela Brighenti and Maya Sweedler, Montague is quoted in a statement as saying, "I'm taking a personal leave and I'm trying to get back as soon as possible."
That statement, the last anyone has heard publicly from Montague, would prove false. Yale University records list him as "withdrawn" on February 10. Yale, observing Family Educational Rights and Privacy Act guidelines, would not disclose whether Montague had been expelled or voluntarily taken leave, but his father confirmed on Friday that it was the former.
As Montague's absence continued, rumors began to circulate within his dormitory, Trumbull College, and across the New Haven campus. Montague was by no means the Bulldogs' top player—earlier in February, forward Brandon Sherrod set an NCAA record by making 30 consecutive shots—but he was an established leader and something of a folk hero. In December 2014, he hit a buzzer-beating three-pointer in Storrs, Connecticut, as Yale defeated in-state big brother UConn, the defending national champions, 67-66. It was Yale's first win over the Huskies since 1989.
Yale hosted ancient rival Harvard on February 26, a game that was nationally televised on Fox Sports 1. Montague's teammates took the floor for warmups wearing gray T-shirts that read "GUCCI" on the back with Montague's number, 4. On the front was "ELAY," the school name printed backward.
"A.J. Edwards [a junior on the team] came up with the idea; it was a last-minute thing," senior forward Justin Sears later told the New Haven Register. "The Yale spelled backwards wasn't a statement, just a copyright thing. Everyone on the team supported it for Jack. [The "Gucci" chant] showed how great of a guy Jack is and how well-liked he is on campus.
"We just wanted to make it as clear as possible that Jack is one of our brothers," Sears said. "He's family to us, and we miss him."
Montague is well-liked, but not universally. On Monday, following last Friday's Harvard game (a 59-50 Yale win), posters began springing up on campus. "Stop supporting a rapist," read posters taped to the doors of the Paine Whitney Gym, where the men's team practices. The players took them down.
On Wednesday morning, students entering the Sheffield-Sterling-Strathcona lecture hall, the largest on campus, were greeted by a message scrawled on the chalkboard that read, "Rape culture is standing by your teammate and silencing Yale's victims of sexual assault." Elsewhere on campus, signs were posted that read, "This poster will probably be torn down by the men's basketball team."
No criminal complaint has been filed against Montague. No arrest has been made. No victim has come forward. Still, the Yale Women's Center (YWC) posted a message on Facebook earlier this week that read in part, "It appears that Yale has expelled a high-profile member of a sports team in the midst of a pivotal moment in the season on the basis of sexual violence. While we can only speculate about these occurrences, we can comfortably say that, should all of this be true, this is progress."
At the time of the post, there was no public verification of either Montague's expulsion or that his absence was in any way connected to an accusation of sexual violence. "We have no direct knowledge about the accuracy or inaccuracy of campus speculation," Vicki Belzer of the YWC told Newsweek on Thursday. "We seek only to move conversations that are already happening on campus in a more productive direction."
Cornell, Yale's Friday night opponent, is last in the Ivy League. The Bulldogs' season, and a possible berth in the NCAA tournament for the first time in 54 years, will likely hinge on Saturday night's game at third-place Columbia (tipoff 5 p.m.). If Yale wins, the worst it could do would be to play Princeton in a tiebreaker the following weekend at the Palestra in Philadelphia. If it wins that game, it would be in the NCAA tournament. However, Jezebel reported on Thursday that "multiple students" had informed the site that the Yale players are "planning a walkout" for the season finale.
Montague, who was scheduled to graduate this May with a degree in American studies, will not earn a degree from Yale (the institution defines an expulsion as a "permanent separation from the University"). The team captain, who was averaging 9.7 points per game, has had his name expunged from the roster on the university's athletics website.
There are no easy answers for universities attempting to balance due process, students' rights and intercollegiate athletics. Sexual violence on campus is a nationwide epidemic, and yet cautionary tales such as the 2006 Duke lacrosse fiasco and the University of Virginia rape hoax, breathlessly and erroneously reported by Rolling Stone, demonstrate that a rush to judgment is also reckless.
"Soon enough, I'd love to tell the other side of the story," Montague's father told the New Haven Register. "It's ridiculous, why [Jack] is expelled. It's probably going to set some sort of precedent."
The calendar has turned to March, a month when dozens of student bodies nationwide coalesce due to the dizzying prospects of an NCAA tournament odyssey. In New Haven, where the team has been enjoying its greatest success in more than a half-century, basketball is threatening to tear the campus in two.