Yale Delaying Start of Spring Semester, Shortens Spring Break to 1 Week to Make Up Days
Yale University has announced that its spring semester will start a little later than anticipated.
Amidst the surge of COVID-19 cases attributed to Omicron, the Ivy League university has delayed the start of its spring semester for its undergraduates and students of the graduate school of arts and sciences by a week. Additionally, its usual two-week spring break will be reduced to one week.
"A recent, worldwide surge in COVID-19 cases, driven by the highly infectious Omicron strain, has prompted us to raise alert levels on campus and adjust our plans to best protect our community," said President Peter Salovey and Provost Scott Strobel wrote to the Yale community in an email sent on Wednesday.
As a result of the changes, the university's spring semester will begin online on January 25.
The week of January 18, which was the original start date of the semester, will be used to administer make-up exams to students who were unable to take them this month since the university canceled all in-person exams.
Students must be back on campus by February 4; In-person classes will resume on February 7. Spring break will run from March 19 to March 28.
"As always, our priority is the health and well-being of everyone on campus and those in our surrounding community," said Salovey and Strobel in their statement. "We are monitoring public health conditions closely."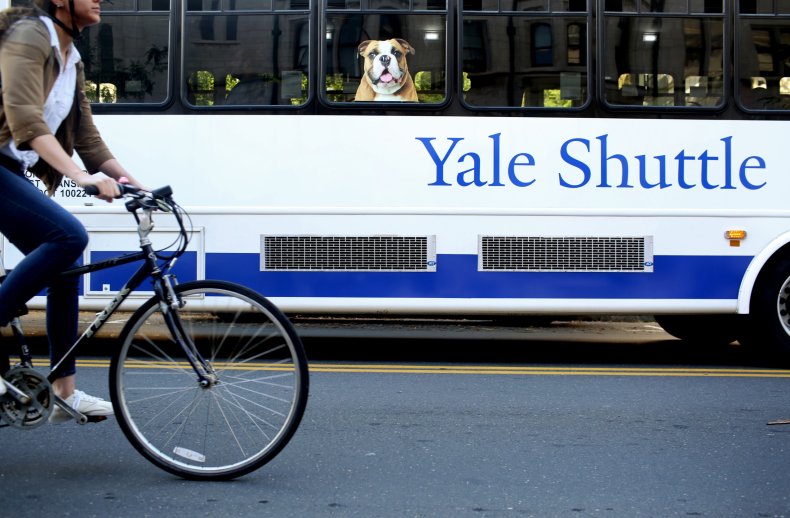 The seven-day rolling average of daily new cases in Connecticut has risen from 1,525 new cases on December 7 to 2,729 on December 21, according to Johns Hopkins University Center for Systems Science and Engineering.
The state reported that 821 people were hospitalized Wednesday with COVID-19. The governor's office was set to release its weekly accounting of COVID-19 deaths on Thursday afternoon.
In response to the new cases, the state Department of Public Health has rescinded guidance that would have allowed vaccinated high school athletes in the state to stop wearing masks during competition beginning on Friday.
Dr. Manisha Juthan, the state's public health commissioner, said in a statement that the rapid rise in cases and the Omicron variant "forced us to reconsider that assessment."
"Guidance that has been in place for winter sports throughout this season will remain in place," Juthan said. "In line with our neighboring states of Massachusetts and Rhode Island, DPH is advising that all participants continuously wear a mask over the nose and mouth during all indoor athletic activities to help reduce the spread of COVID-19 in our state and region."
The Associated Press contributed to this report.