Yale Dropping College Name Honoring 19th Century 'White Supremacist'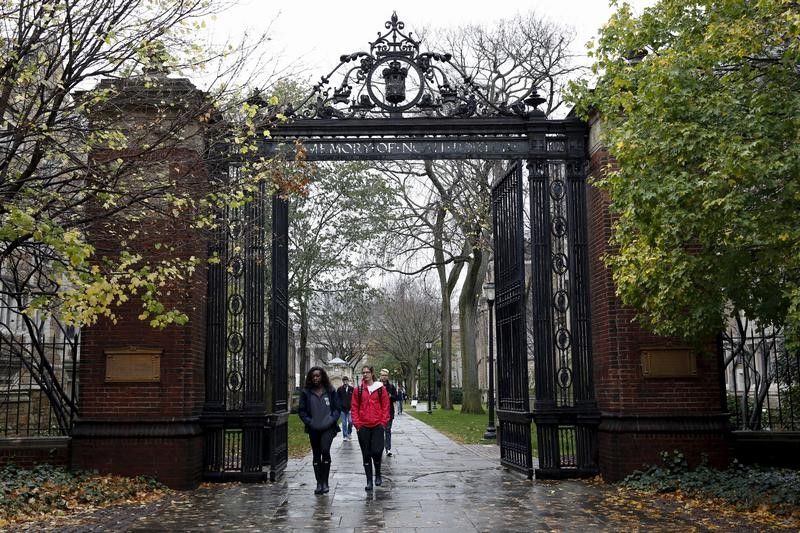 Yale University will change the name of its Calhoun College after protesters said the Ivy League school should drop the honor it gave to an alumnus who was a prominent advocate of U.S. slavery, the university said on Saturday.
The college is named for John C. Calhoun, a South Carolina native who served as U.S. vice president under John Quincy Adams and Andrew Jackson. He graduated from Yale College in 1804.
Yale said it will rename Calhoun College for Grace Murray Hopper, an alumnus who received a PhD in mathematics and mathematical physics in 1934. It described Hopper, who died in 1992, as a trailblazing computer scientist and a brilliant mathematician who also served as a rear admiral in the U.S. Navy.
"The decision to change a college's name is not one we take lightly," Yale President Peter Salovey said in a statement about the residential college's name that has existed for 86 years. "Calhoun's legacy as a white supremacist and a national leader who passionately promoted slavery as a 'positive good' fundamentally conflicts with Yale's mission and values," he added.
The Ivy League school in New Haven, Connecticut, is among several universities that have recently faced calls to dissociate themselves from symbols associated with racism.
The decision was made after a meeting with the university's board of trustees, the university president said.
In addition to serving as vice president, Calhoun was also a secretary of state, secretary of war and a U.S. senator. He used his power "to advocate ardently for slavery and white supremacy," Yale said in a statement.
Salovey said Yale will keep symbols of Calhoun elsewhere on campus in order not to erase the past from the more than 300-year-old university.
In April 2016, Yale said it reached a decision to keep the name Calhoun College, saying it would encourage the campus to confront the history of slavery.