Ex-Yale Professor Exhibited 'Textbook Grooming Behavior,' Carefully Selected Students to Sexually Assault: Report
Former Yale Professor Eugene Redmond, who was accused of sexually abusing multiple students, allegedly exhibited behavior that's often seen in these offenses.
Concerns about Redmond, who was employed at the Connecticut Ivy League from 1976 until his retirement in July 2018, were first raised in 1994. Yale ultimately received at least three complaints and over the course of 25 years, an independent investigation found five students were victims of sexual assault.
The investigation was spearheaded by Deirdre M. Daly, of the law firm Finn Dixon & Herling, and on Tuesday, Yale released the report. Daly acknowledged that the report was released at a time of "unprecedented attention and scrutiny" of sexual misconduct and that in many cases, it involved a person in an authoritative position.
Recently, professors at Johns Hopkins University, Dartmouth College and Harvard University have all been accused of sexual misconduct. Some were terminated from their positions and others left on their own accord after the accusations were brought to light.
Over the course of six months, the law firm interviewed 110 witnesses, including 38 current or former students and 34 professors and administrators, and reviewed thousands of documents. Investigators discovered all of the alleged assaults occurred in a bedroom Redmond required the students share with him while they were at a facility on the Caribbean island of St. Kitts.
"The evidence indicates that Redmond carefully selected the interns he abused and harassed," the report said. "Much of what these students described reflects textbook grooming behavior: the offender gains access to victims through a series of steps whereby he garners their trust, establishes control, and creates an environment of secrecy and isolation."
Students told investigators that Redmond isolated them from their peers, preyed on their personal vulnerabilities and offered to help financially and with admittance to medical school.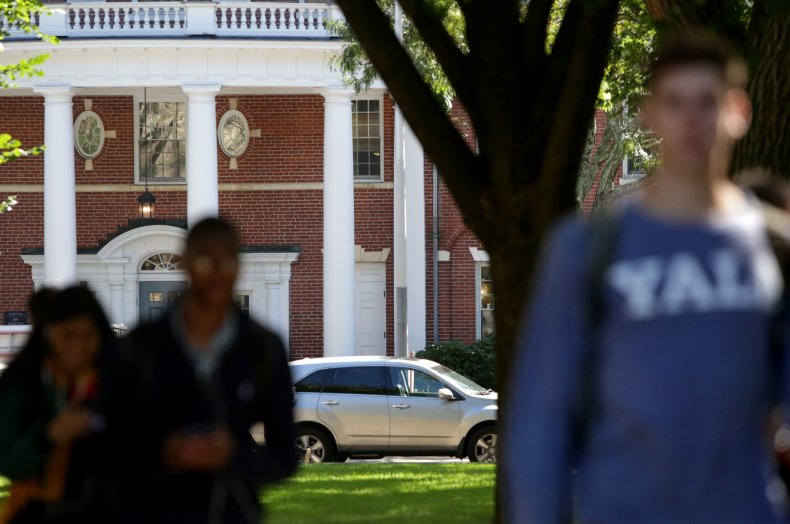 One student, who attempted to file a complaint in January, said Redmond sent him an unsolicited Christmas card containing a $500 voucher for a Broadway show the winter after the incident. He considered it "blood money" and gave it to a family member, who corroborated the story.
Redmond reportedly reasoned to male interns that they had to share a room with him because researchers would be arriving soon and it would be more costly to clean two bedrooms than one.
While there were no eye-witnesses, the reported noted that it found the accounts were credible. Along with corroboration from people who were told about the incidents at the time, the students' stories had "striking similarities" despite having occurred, at times, decades apart.
After one of the alleged assaults, the students in the program held a meeting and kept a transcript of it to create a record of the victim's account and other concerns they had. In agreement, the students left St. Kitts weeks before the program was scheduled to end and reported the assault when they returned to Yale.
Aside from the alleged bedroom assaults, the investigation found three instances of Redmond conducting unnecessary genital or rectal exams and eight other instances of sexual misconduct. The physical exams, Redmond allegedly claimed were part of "standard intake," but two independent doctors told investigators none of the instances required the examinations.
"I am grateful to the survivors who bravely came forward to report the assault and misconduct to which they were subjected," Yale President Peter Salovey said in a statement. "The behaviors in question violate every expectation we have of our faculty and the trust our students, and society, place in educators."
On behalf of the university, Salovey apologized for Redmond's alleged behavior not being stopped when it was first reported. Although there was no evidence the school knew about the accusations before they were reported, the investigation found a series of missteps that could have possibly prevented it from allegedly continuing, identified as:
A professor failing to seek further information from Redmond about the complaints and failing to enforce a Settlement Agreement with a student and the housing policy
Failing to see warning signs, including that Redmond proposed sharing a bedroom with an intern
The Yale School of Medicine dean's failure to monitor Redmond
Redmond has denied the accusations, but was banned from campus and denied the privileges of a retired faculty member.