Yale Agrees To Some Student Demands, But No 'Calhoun' Name Change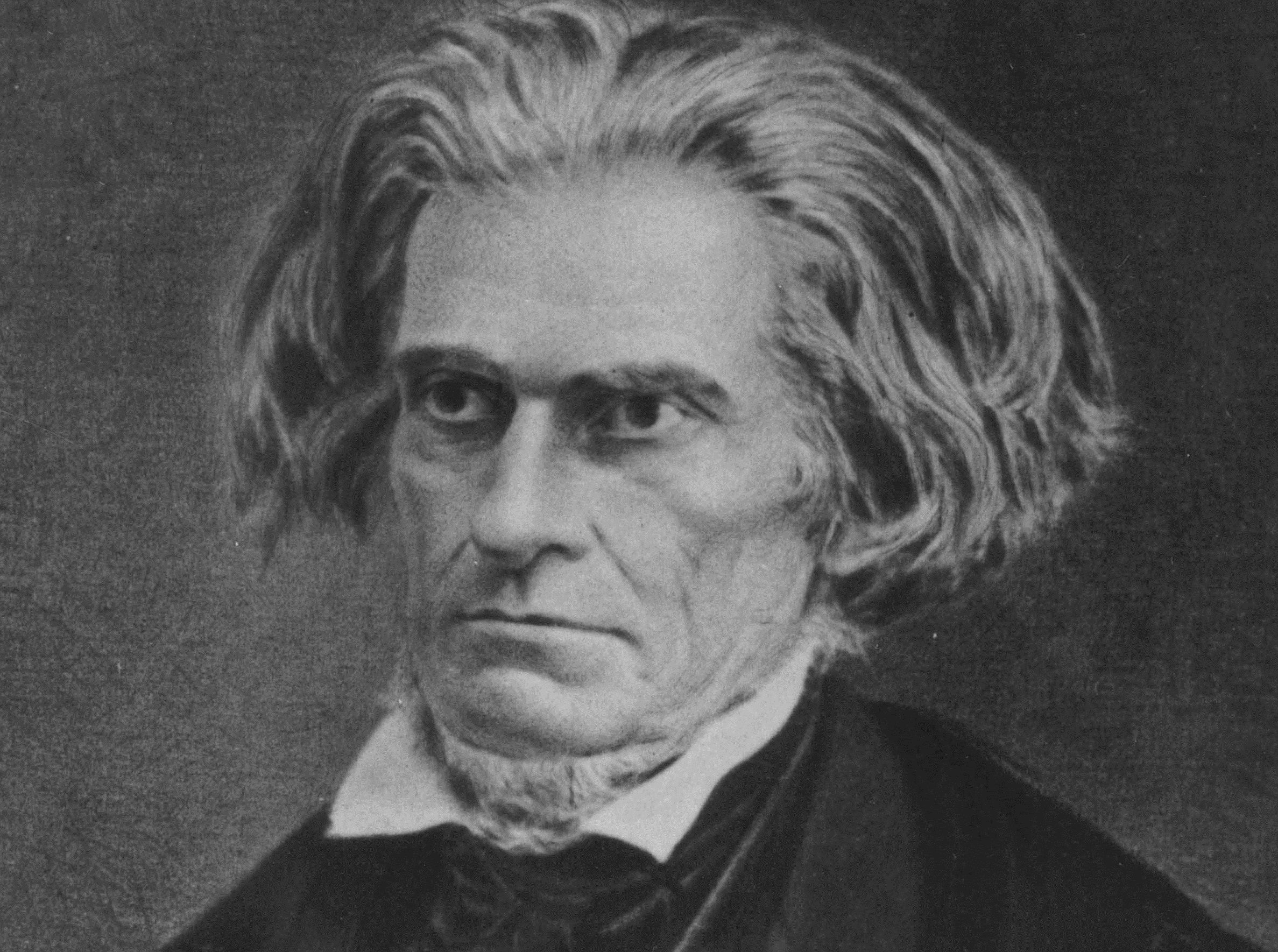 In an effort to not "erase American history," Yale University has agreed to some—though not all—of the demands that a group of students issued last fall, including one regarding the renaming of a residential college because its current namesake supported slavery.
Yale President Peter Salovey announced on Wednesday that the school would keep the name of John C. Calhoun—the 19th-century statesman and U.S. vice president who attended Yale and supported slavery—for one of its residential colleges. The reasoning, Yale said in a statement, was that "renaming Calhoun College could have the effect of hiding the legacy of slavery."
"Ours is a nation that often refuses to face its own history of slavery and racism. Yale is part of that history," Salovey said in the statement. "We cannot erase American history but we can confront it, teach it and learn from it."
The university said that it would replace the title of "master" for the heads of its residential colleges with "head of college." The statement said that while "master" is common in academia, as in a master's degree, some people have said it "carries a painful and unwelcome connotation that can be difficult or impossible for some students and residential college staff to ignore."
Yale also said Wednesday that it would name a residential college, set to open next year, for Anna Pauline "Pauli" Murray, a black Yale Law School alumna and civil rights activist. It will name another upcoming college for Benjamin Franklin, who the university acknowledged was "both a slaveholder and an abolitionist."
Patricia Bell-Scott, author of the 2016 Murray biography The Firebrand and the First Lady, which details Murray's relationship with Eleanor Roosevelt, tells Newsweek the Yale recognition is "a major deal" for Murray's legacy. Bell-Scott, who is also a professor emerita of women's studies at the University of Georgia, notes that Murray was the first African-American woman to receive a doctorate in law from Yale.
Murray would likely want the recognition to mean more than having her name on a building, Bell-Scott says. "That she is being named...for her, that would also mean the inclusion of people who are different and bringing different perspectives to the college."
Speaking about Wednesday's announcement, Bell-Scott added, "She would think that this is a first step, that this is the beginning."
This past November, the group Next Yale, composed of students describing themselves as "an alliance of Yale students of color and our allies," issued six main demands, each of which contained additional demands, to Salovey and university officials. The list called for the renaming of Calhoun College, the naming of the two new residential colleges after people of color and the abolishing of the "master" title. An estimated 200 students affiliated with Next Yale marched to deliver the demands to Salovey, according to the student newspaper.
Among the other demands were that the school should have undergraduates do an ethnic studies requirement, the hiring of more mental health professionals of color and an increase in the operating budgets for cultural centers.
The November demands also called for the removal of Erika Christakis, then an associate master and faculty member, whom they criticized for sending an email in October that seemed to defend culturally offensive Halloween costumes as free speech, and her husband, a master and professor, who appeared in videos in a confrontation with students days after the email. Christakis eventually said in December she would resign. Her husband remains at Yale.
In a statement responding to Wednesday's announcement, the Black Student Alliance at Yale—which according to the student newspaper is separate from Next Yale and had previously issued its own demands—called the decision to name a college after Murray and remove the "master" title "a step in the right direction."
However, by refusing to rename Calhoun College, the Alliance said, "Yale actively recommitted itself to honoring the legacy of one of America's foremost proponents of slavery." The group said it did not accept the university's reasoning for holding on to the name: "Keeping the name Calhoun does not foster learning opportunities. Instead, it only diminishes our ability to combat the heinous nature of slavery and racism."
The alliance said naming the other new college after Benjamin Franklin "has a similar impact" to keeping the Calhoun name. "We remain committed to the idea that residential colleges should be named after people whose legacies offer values applicable to Yale students today," the group said. The alliance did not respond to requests by Newsweek for a further response to Yale's justifications for its decisions this week.
"The University leadership argues that keeping the name of Calhoun College allows them to teach about the complicated history of Yale. That is disingenuous at best," student Eshe Sherley wrote in a column for the student publications Yale Daily News and DOWN magazine following the announcement. "We do not need to hold onto the racist relics of our past to teach about them." The university could instead explain that history on a plaque on the wall of the renamed college, she said.
"This decision to retain the Calhoun name is already affecting students' health and well-being," Sherley added. "It is reminding us that Yale will never be a place where we can thrive as human beings."
According to the website The Demands, as of early December, students on 79 U.S. campuses had issued demands to school officials related to racial or social justice.
Some schools have responded positively to such demands. As Inside Higher Ed notes, the University of North Carolina at Greensboro decided in February to remove Charles B. Aycock, a North Carolina governor and white supremacist, from the name of a campus auditorium after students called for the change. And in February, Brown University said it planned to set aside $165 million for a Diversity and Inclusion Action Plan following student protests, though student activists later said that amount was not enough.
Other institutions have seemed more hesitant. Princeton announced earlier this month it would keep the name of former U.S. President and Princeton President Woodrow Wilson for its school of public and international affairs and elsewhere on campus, despite students' calls for its removal.