Yanis Varoufakis To Join EU Left-Wingers In Anti-Brexit Push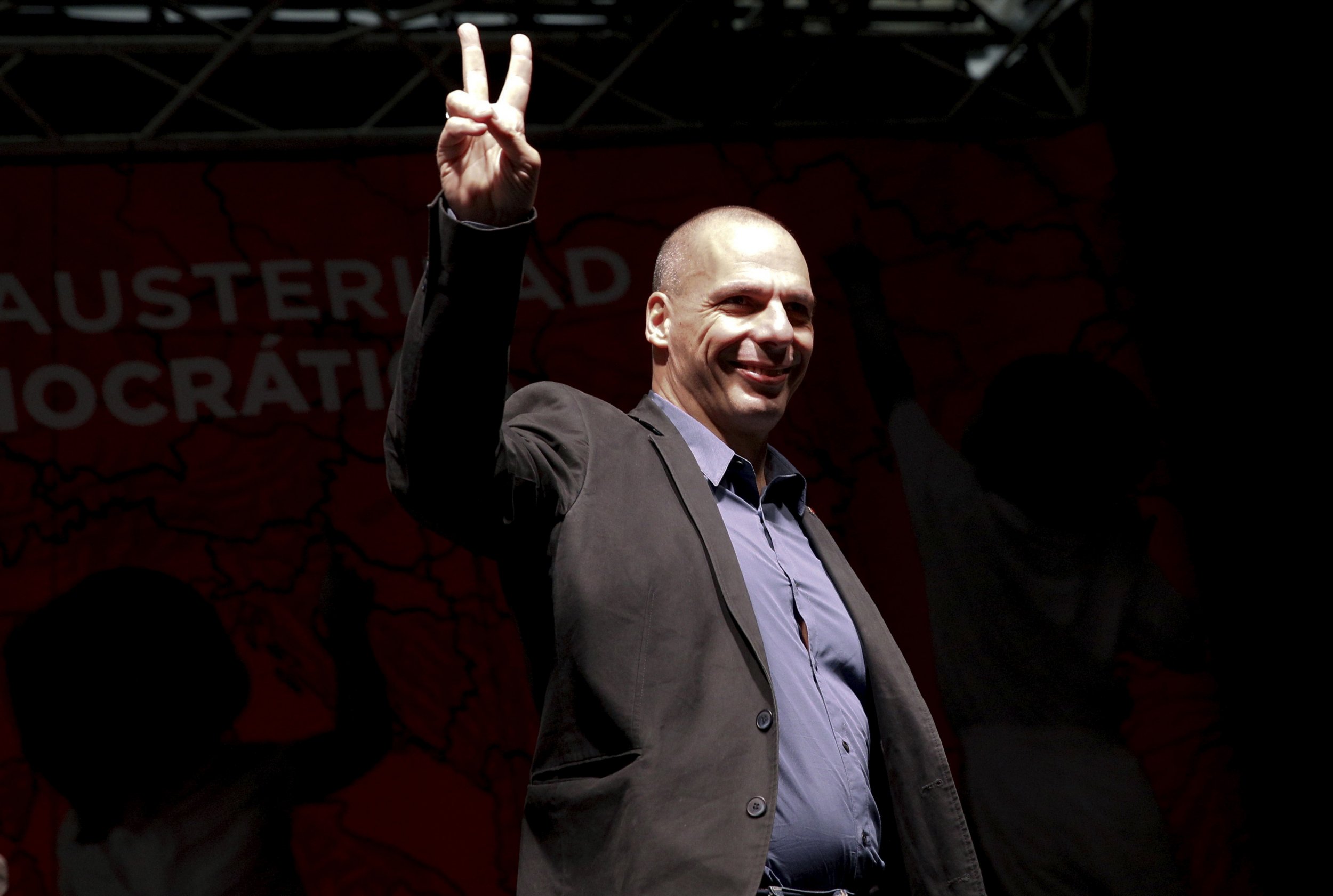 Left-wing politicians and speakers from Britain and other European nations are teaming up to persuade voters on the left to vote for the U.K. to remain in the European Union.
Former Greek Finance Minister Yanis Varoufakis, British Green Party MP Caroline Lucas and Labour Shadow Chancellor John McDonnell are among the top names participating in the Another Europe is Possible campaign, which advocates a "Remain" vote in order to push for progressive reform in Europe.
Many on the hard left have become disillusioned with the EU in recent years. In particular the Greek debt crisis of 2015, which saw Brussels-backed creditors enforcing austerity measures on the beleaguered Southern European state, led some to argue that the EU was no longer compatible with left-wing politics.
But Varoufakis, who in his ministerial role was at the heart of Greece's battles with the EU, has urged progressives within the bloc to seek to change, rather than abandon, it. He told a debate in London in April that the U.K. leaving the EU "would make a bad thing far, far worse."
Lucas told The Guardian: "This is progressive politics at its very best—we're putting aside our differences to make the case for Britain to remain a member of the EU, and to make it work better.
"I'm really excited to be linking arms with trade unionists, the Labour party, campaigners and people across the U.K. in making the progressive case for British membership of the EU.
"In particular I'll be highlighting the benefits that the EU brings to protecting our environment and safeguarding our rights at works. I'll also be defending our right to free movement across the EU, and the huge contribution made to Britain by EU nationals."
Another Europe is Possible will begin a nationwide tour with an event in London on May 28.