Yankees vs. Red Sox ALDS Game 1: Time, Live Stream, Channel, Predictions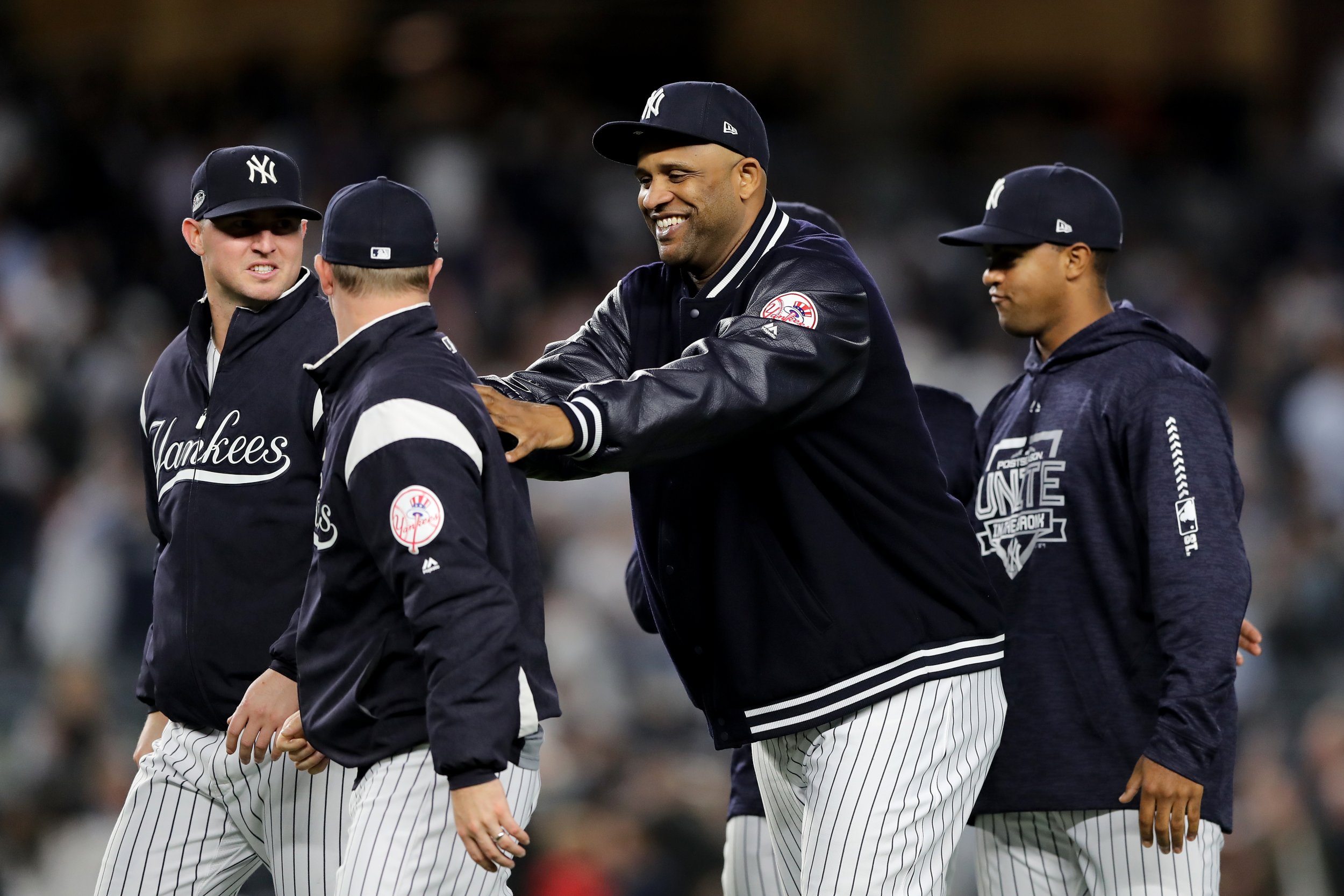 In what seems like a dream matchup for baseball fans, the New York Yankees and Boston Red Sox were scheduled on Friday to begin their American League Division Series (ALDS). The classic rivals will face off in a five-game series.
The Red Sox had the best record in the league through the regular season, winning 108 games. The Yankees got to the ALDS by winning a one-game Wild Card matchup against the Oakland Athletics on Wednesday.
But the slate is wiped clean for the playoffs and a hot team can—and often does—make a stunning run. Boston's ace Chris Sale will try to get them off to good start against New York.
"I mean, what else do you want, you got the Yankees and Red Sox in the playoffs playing against each other?" Sale said ahead of Game 1 in Boston, via USA Today. "One of the biggest rivalries in sports ever. I know that you guys like to make a big deal of it and everything because of what's happened in the past, and obviously (what happened) earlier in the year. You got two big-time teams that played really good baseball throughout the regular season about to go head-to-head (at) the most important time of the year. If you can't get excited for that, I think you're doing the wrong thing."
New York will have J.A. Happ on the mound on Friday, who has been consistently good for the Yankees since they acquired him in a trade with the Toronto Blue Jays in July.
"I want to focus on being aggressive and trusting my stuff, just continuing to do what I do, and trust that it's going to be enough," Happ said before Game 1, via MLB.com. "This game is another game. It's a big game, but I'm going to treat it like any other one."
He'll have his work cut out for him. The Boston lineup—featuring likely MVP Mookie Betts, J.D. Martinez and Xander Bogaerts—scored more runs than any team in baseball. The Yankees will rely on their own sluggers, including Giancarlo Stanton, Aaron Judge and Miguel Andújar.
Here's everything you'll need to tune in as well as gambling info:
Start time: 7:32 p.m ET
TV channel: TBS
Live stream: Watch TBS or fuboTV (free trial available)
Odds: Boston -177, New York +152, via Odd Shark
Predictions: At the New York Post, three experts picked the Yankees in the serieswhile two picked the Red Sox. ESPN's Tim Kurkjian wrote an article laying out the reasons he thought the Sox would advance.