Yasmin Seweid's Arrest Highlights Pressures on Some Muslim Teenage Girls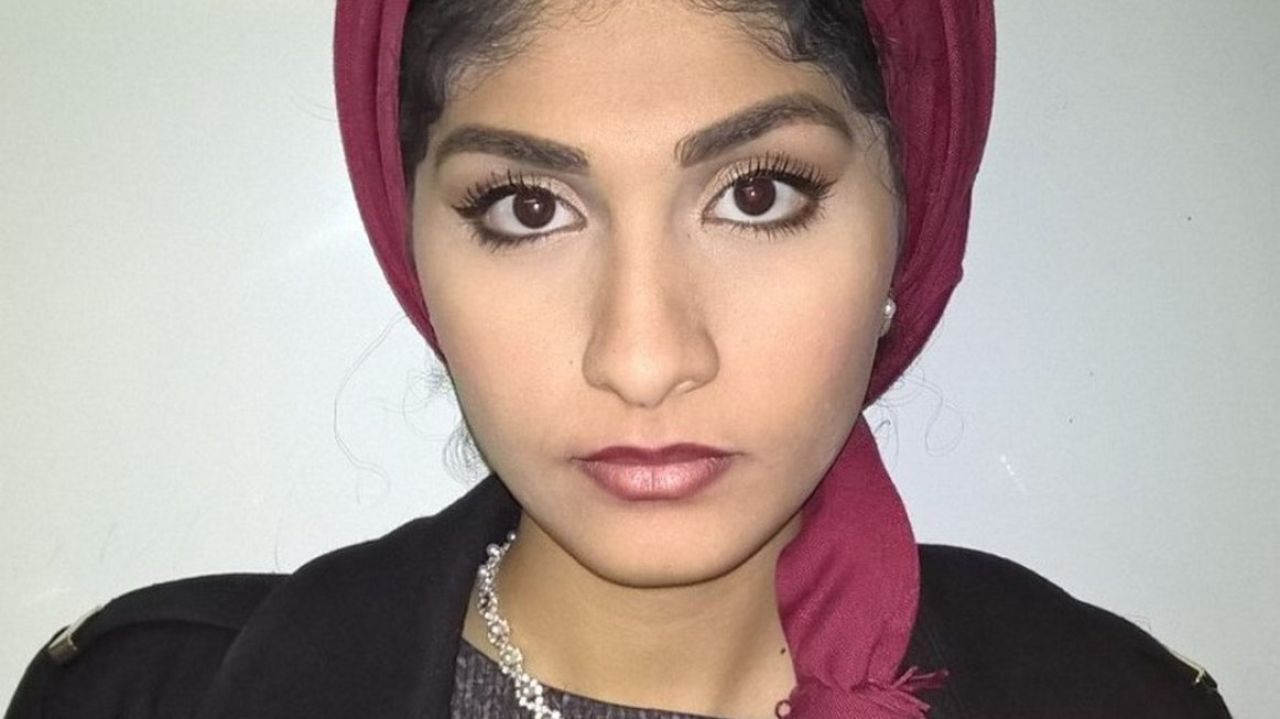 Yasmin Seweid, a Muslim teenager who made international headlines after she claimed to be the victim of a hate-filled attack on the New York City subway earlier this month, was arrested on Wednesday after admitting to fabricating her story.
She was arraigned at Manhattan Criminal Court early Thursday morning and appeared to be in shock, her head shaved and uncovered. The 18-year-old from New Hyde Park on Long Island was charged with falsifying a police report and obstructing governmental administration. The misdemeanors each carry up to a year in jail.
Seweid was one of many Muslims to report being harassed in the wake of Donald Trump's election and to have their stories picked up by the media. Seweid told police that three white men, who appeared to be intoxicated, tried to pull off her hijab on a No. 6 train at East 23rd Street. In a Facebook post that has since been deleted, she also claimed that they called her a terrorist and told her: "Get the hell out of the country." Seweid said no one on the subway came to help her.
Related: Since Trump election, U.S. has seen nearly 900 hate incidents
According to reports by multiple media outlets, she made up the story due to family pressures at home, and because she didn't want to tell her father that she was out drinking with friends past her curfew. The New York City Police Department told Newsweek it couldn't confirm that motive, and Newsweek has not been able to contact Seweid or her family. Saweed Seweid, Yasmin's father, told DNAinfo: "Maybe she was afraid that night. She was running late." He also said his daughter is "a bright, good girl."
Robina Niaz, founder of Turning Point for Women and Families, an organization for Muslim women and girls based in Flushing, New York, says the pressure on Muslim women and girls, especially those who wear head coverings and are visibly Muslim, is enormous, especially since Trump's election. Niaz says she founded the organization after the September 11, 2001 attacks because she "felt girls and women had just become trapped, especially the ones who were facing abuse or pressure at home."
"I'm disturbed at the way [Seweid] is being attacked now, both from within and outside the community," says Niaz, who grew up in a Muslim family in Pakistan. (She does not wear a head covering.) Niaz says some members of the Muslim community have turned against Seweid and her family, worried that her arrest means people won't believe real hate crimes when they happen.
"I'm not condoning her behavior at all. It's understandable that Muslims, including myself, are upset and worried, but I feel we need to pay even more attention to young women and the kind of support and help we can provide them, so that anyone else who is struggling with things at home or outside feels a little safer talking about them and getting help," she says.
In the 10 days after Trump's election, nearly 900 hate incidents were reported around the country, according to a study by the Southern Poverty Law Center. Around six percent of them were directed at Muslims, or people who were perceived to be Muslim.
"These girls, often, are children of either immigrant parents or U.S.-born Muslims, and parents have high expectations of them, putting [them under] tremendous pressure. To be a teenager is difficult as it is. Add to that peer pressure, that comes from their non-Muslim friends and classmates who wonder why they can't drink, or date or be out late, or why as adults they still stay with their parents," says Niaz.
"How does a teenager, or a young person, balance all of that? What was going on that scared her so much that she had to make up a story like this? That is what I'm struggling with," she adds. "When an earthquake happens, the walls that have the cracks are going to crumble first."
That question—what drove her to make up the story—was also posed by Sara Seweid, Yasmin's sister, in a Facebook post on Thursday afternoon. "I really think people who are so concerned about how Muslims will be perceived in the media or how future hate crimes will be dealt with need to take a step back and think why Muslim [women of color] felt the need to do this. It's not for attention," she said in the post.
Albert Fox Cahn, director of strategic litigation at the Council on American-Islamic Relations (CAIR) New York Chapter, said: "We're very disturbed by these distressing developments, but we hope that they do not detract from the numerous valid reports coming from the Muslim community."
"This isolated incident doesn't diminish from the fact that anti-Muslim harassment, discrimination, and hate crimes remain systematically underreported. Clearly this has been a trying time for Ms. Seweid, and we hope that she receives all possible support moving forward." Cahn added that the organization has been in contact with Seweid and her family, but was unable to comment on whether she has a lawyer.
Read more on Newsweek.com
-Dylann Roof, S.C. church gunman, found guilty of federal hate crimes
-Trump adviser moves on reinstating Muslim immigrant registry
-FBI reports highest number of hate crimes against Muslims since 2001