Yaya Toure Calls for Video Technology After Disallowed Goal Denies Manchester City in FA Cup Semi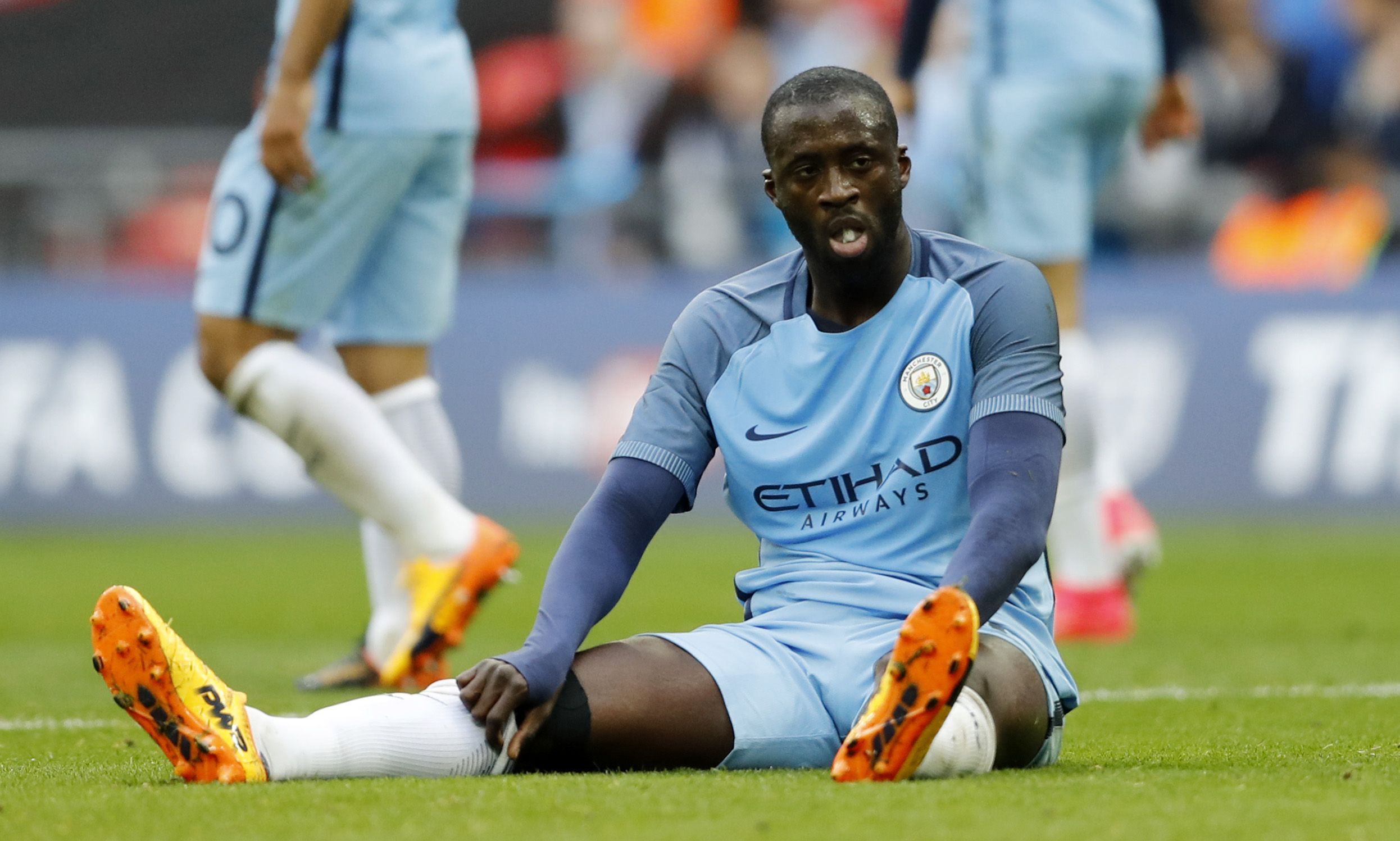 Manchester City midfielder Yaya Toure has called for the introduction of video technology to help referees after Raheem Sterling's goal was disallowed in the FA Cup semifinal against Arsenal on Sunday.
Craig Pawson, the referee, and his assistants ruled that City winger Leroy Sane had taken the ball out of play in the 41st minute of the game. Sterling scored on the rebound after Sergio Aguero's shot was saved by Petr Cech, although replays suggested a portion of the ball was still on the pitch when the German winger crossed.
"I can say I'm very disappointed with this situation. It's not the first time, it's a couple of times," Toure told reporters including Newsweek after the game that Arsenal won 2-1 in extra time through an Alexis Sanchez close-range finish.
"At the end of the day we were very sad after the match because we saw the big mistake of the referee. I think something needs to stop. Maybe Thursday [in the Premier League against Manchester United] we are going to have a better referee or maybe play without a referee, I think I'd prefer that."
Toure was also aggrieved to see City denied a penalty in the 29th minute when Alex Oxlade-Chamberlain appeared to clip Aguero's legs from behind in the box, though Arsenal was also denied its own penalty at the end of the first half when Alexis Sanchez tumbled under a challenge.
"We lost and you have to cope with that, but sometimes it's difficult when things are unfair," Toure added. "You have to forget it and try to accept it. We respect them [referees], they work hard and it's not easy for them sometimes. Maybe next season they're going to put a couple of spots for video. After they can say to the referee maybe it's a penalty or a goal. It's better, because after you look and [see] it's a goal, and the referee said no to a penalty, how can you forget that? If the first half was 1-0 I think Arsenal would have had to get out, and with the clever players we have in between the lines I think we could have finished more."
Goalline technology has been used in the Premier League since the start of the 2013-14 season. FIFA, world football's governing body, trialled video assistant referees for the first time in a live game at the Club World Cup in Japan in December 2016. A month earlier, The Telegraph reported that trials had been taking place during Premier League games with the aim of introducing video referrals for decisions in English football's top division from next season.