Yazidis Starved by ISIS Told They Would Eat in Paradise after Suicide Attacks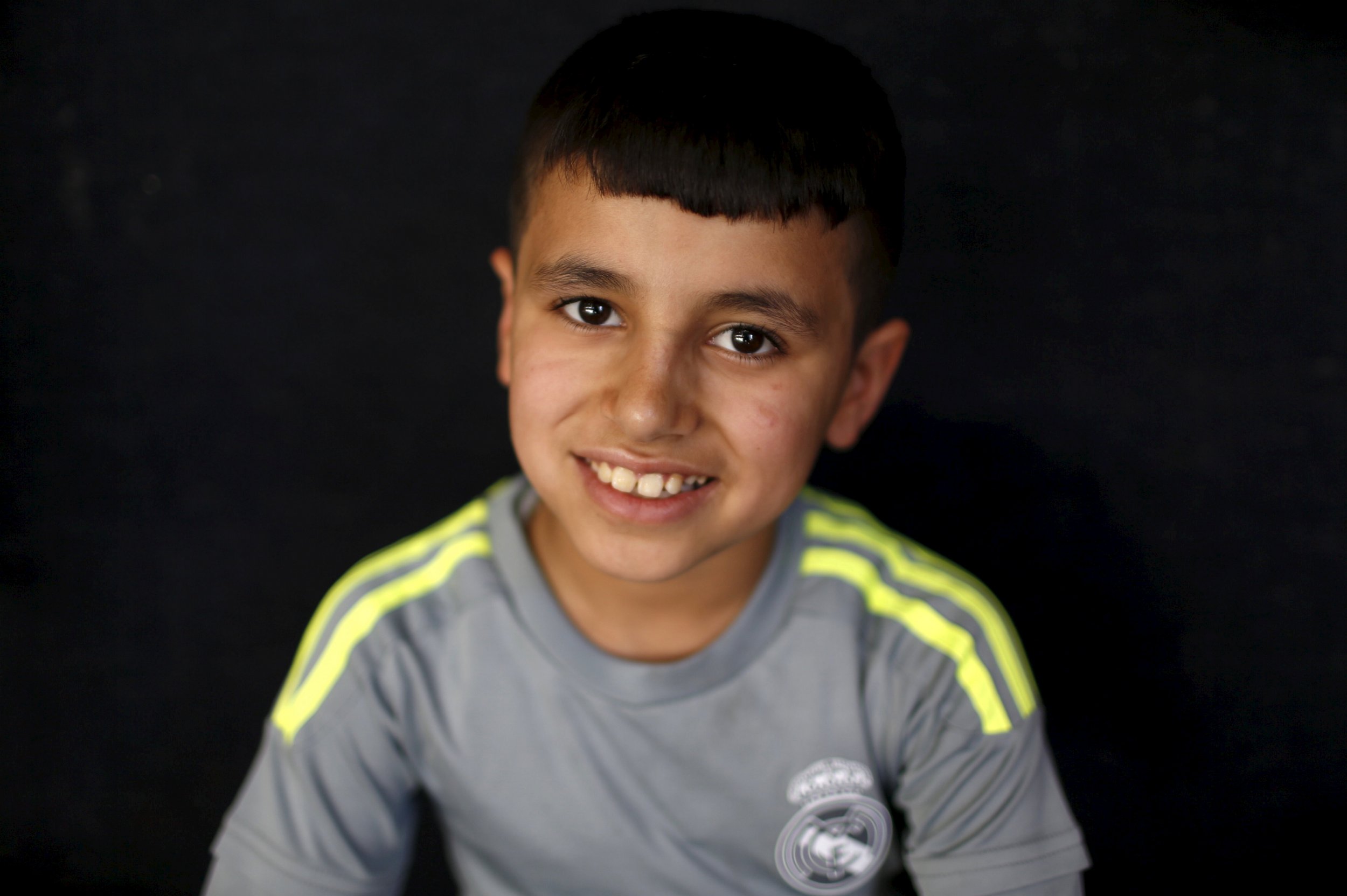 Yazidi boys were starved and forced to fight over food by their Islamic State militant group (ISIS) captors who told them they could eat as much as they like in paradise after carrying out suicide attacks, it has been claimed.
The lesson was part a program of indoctrination inflicted on young Yazidi boys after ISIS overran the religious community's towns and villages in northern Iraq in the summer of 2014, the Associated Press reported.
As the militant group enslaved their mothers and sisters and carried out what the U.N. has called a genocide in Iraq's Sinjar province, hundreds of Yazidi boys as young as seven or eight-years-old were trained by ISIS to be fighters and suicide bombers.
Read More: Will no one save the Yazidis from extinction?
U.S.-backed Kurdish forces drove ISIS out of the the Yazidi heartlands in November but Human Rights Watch estimate that a further 3,500 remain in captivity. ISIS carried out some of its worst atrocities on the Yazidi community, whose ancient religion they view as heretical.
The U.N. said in a 2016 report that ISIS had sought to "erase the Yazidis" through tens of thousands of killings, sexual slavery, torture and forced displacement.
One kidnap victim, Akram Rasho Khalaf, was only seven-years-old when he was separated from his family and taken to Mosul. During his capture was shot in the stomach and hand and had to undergo surgery to remove the shrapnel.
Eventually, in ISIS's de facto capital in Syria, Raqqa, Khalaf was trained at a jihadi camp. He told the AP that most of the time he was too hungry to be scared.
He explained how militants would throw balls at the children's heads and those that cried were beaten. Those who did not were told one day they would be suicide bombers.
"They were telling us, 'When you grow up, you will blow yourself up, God willing,"' he said.
Ahmed Ameen Koro, another Yazidi captor, said he still has nightmares.
The 17-year-old lives with his mother, sister and brother, the only surviving members of his family, in Esyan Camp in northern Iraq. Like thousands of Yazidis they are too afraid to return to the devastated areas they once called home.
"They chose and took the girls they liked," Ahmed said. "I remember the girls were crying, as well as the mothers. They were dragging these girls from the arms of their mothers."
"They were all very big bearded men, they looked like monsters," he said.