A Year After Snowden's Leaks, Journalism Adapts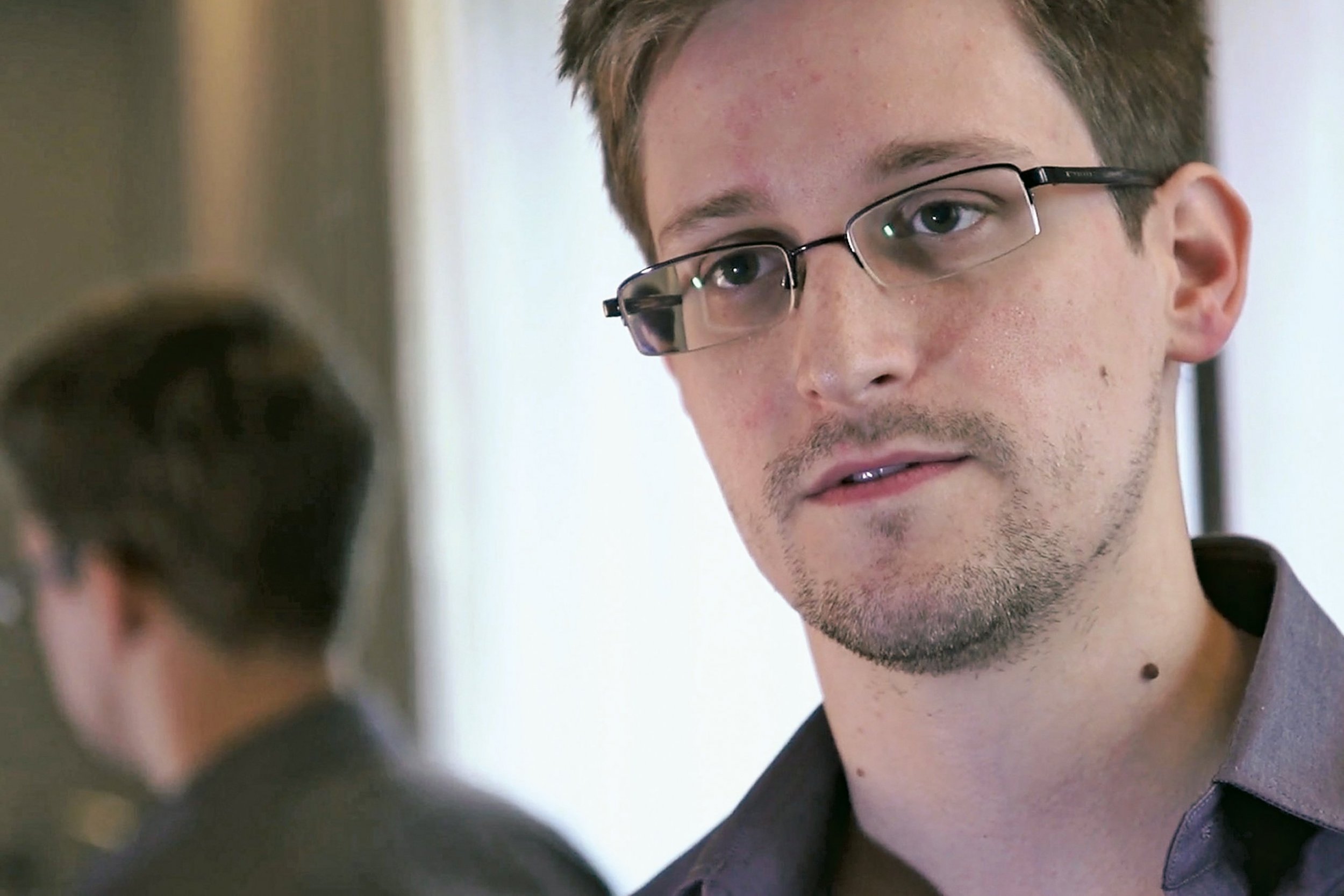 One year ago today, The Guardian and The Washington Post began publishing top-secret National Security Agency documents leaked by former intelligence contractor Edward Snowden. In addition to altering policies and diplomatic relationships around the world, the seemingly endless string of disclosures (which has yet to cease) has transformed the way journalists report and protect their sources.
"Back in 2012," says Dave Maass, an investigative journalist and media relations coordinator at the Electronic Freedom Foundation, "there hadn't been a lot of thought about how hackers could help journalists." But now, he says, these two groups work closely to report on Internet freedom and to protect confidential sources. And it's changing journalism.
"Part of that is Edward Snowden," Maass says. Snowden revealed how the government collects telephone metadata, emails, chats and Facebook messages; tracks phone locations; and spies on foreign leaders. The revelations have prompted media outlets to reconsider how they protect their sources.
The story of Snowden's disclosure to Glenn Greenwald has become the stuff of journalistic legend: Snowden initially tried to contact him long before Greenwald was finally put in touch with the intelligence contractor through documentary filmmaker Laura Poitras. Snowden insisted Greenwald use encrypted email to communicate (he apparently went so far as to send the journalist a tutorial for setting up secure email). But Greenwald ignored him, and Snowden backed off. If Poitras hadn't put the pair in touch later, Greenwald might not be associated with the Snowden files now.
Only after Snowden's disclosures began to be published did the moral of the story become clear: For investigative journalists working today, Internet security is a necessity. "He almost lost the story of the decade," says Trevor Timm, co-founder of the Freedom of the Press Foundation. And journalists took note.
Back in March 2013, the Freedom of the Press Foundation released SecureDrop, a secure tool for confidential sources to anonymously submit information to news outlets. "We saw a huge bump after Snowden," Timm says.
Today, about a dozen major news outlets are either using, or about to use, SecureDrop, including The New Yorker, The Washington Post, The Intercept, ProPublica and The Guardian. "There is a general awareness that journalists can't just promise their sources they will protect them in court—they need to protect them when they start communicating," Timm says.
However, journalism still has a long way to go in addressing the spying conducted by government intelligence agencies, he says. "They are still behind the ball when it comes to security."
For example, major media outlets frequently don't host their own emails. Using third-party mail services (like Gmail) makes their communications vulnerable to government subpoenas. In fact, it is possible that, in this manner, the government can access their internal correspondence without their even knowing it. "They're giving up some legal rights," Timm says.
One year after Snowden's leaks, Timm says, the overall outlook is positive. Seeing how vulnerable U.S. media outlets were to government spying, he says, has made them far more adversarial in their reporting. "I think that's a good thing."