The Year in Video Games (and the Best of 2014)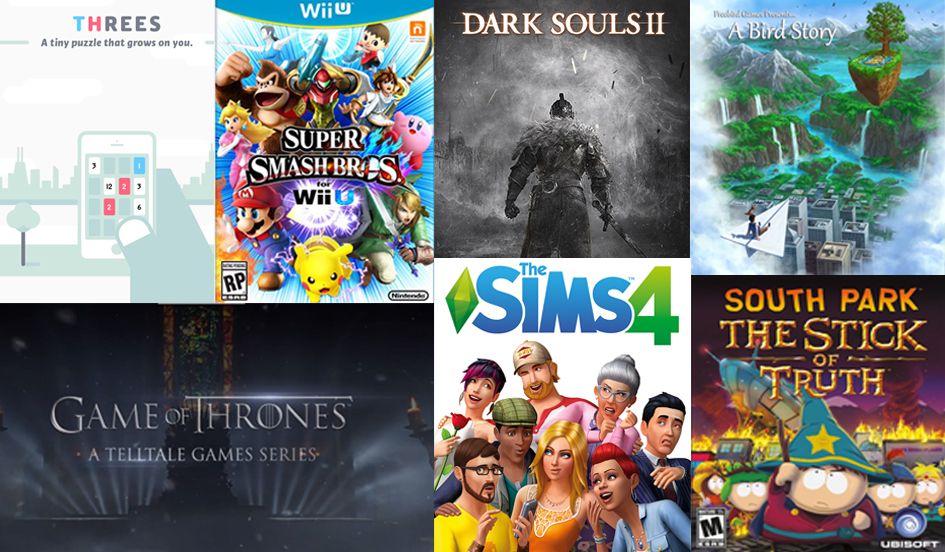 The year began with shiny new consoles and promises of new gaming experiences and ended in sluggish sales of software and consumer cynicism over a lack of innovation.
Looking back, 2014 was a transition year for gaming, for every GamerGate, underwhelming hyped-up release or allegations of bait-and-switch gameplay, there was a sleeper hit iPhone game, a triumphant return of an old-school gaming character or promises of innovation in storytelling. And Kevin Spacey appeared in the latest Call of Duty with creepy dead eyes, so you know, take that for what you will.
The Wii U is finally finding its footing with some stellar titles featuring old friends like Donkey Kong and Mario. At less than a year old the Xbox One and PlayStation 4 consoles continued their awkward infant years by trying to define themselves, with the former unbundling its Kinect motion sensing camera in May and dropping prices—and quite possibly promises of third party support for the device—whoops early adopters. But you can still use it to say "Xbox turn off."
Mobile gaming continued it's march forward, capturing larger shares of the "non-gaming" public and fueling complaints about flappy birds, brightly colored candy to crush and inspiring the crew at South Park to skewer freemium gaming.
In February, Flappy Bird was pulled from the app store, an odd move considering it's creator claimed it was bringing in $50,000 per day. Controversy also followed Electronic Arts and Ubisoft, when the former choose not to release its latest Dragon Age game in India over concerns that a gay protagonist would upset the socially conservative country, and Ubisoft saw anger over a lack of female playable characters in its next gen Assassin's Creed installment and blamed it on technology limitations.
Computer gaming on the other hand continued powering forward with more support for the Mac and a further shift toward downloading games and away from physical copies. Despite the advantages of digital, a feverish and vocal following still raises years-old complaints about DRM or unreliable Steam servers.
It was also a year that saw Facebook shelling out a whooping $2 billion for the Oculus Rift, a virtual reality headset that has promises of taking gaming to a new level, start blocking those Farmville and Mafia Wars invites now.
Recently a few Newsweek staffers got together to chat about our favorites from the past year and here they are, in no particular order other than alphabetical, some of our favorite video games of 2014.
French New Wave director François Truffaut, the auteur of The 400 Blows, Shoot the Piano Player and Jules and Jim, once said, "I have always preferred the reflection of the life to life itself." This visually driven independent game from developer Kan Goa drops players into the life of a young introverted kid and lets a slow tender friendship with an injured bird unfold. Deliberately slow paced, we follow a young boy about his day; making a paper airplane, watching TV, roaming the playground at school, jumping on the bed and dreaming. Nonverbal cues expand on the narrative to create an experience driven by feeling and intuition rather than clear directives or traditional gaming conventions like levels, goals or boss battles. Through the mundane rituals of daily life we start to empathize and care for the young protagonist. If Truffaut made a video game, this would be it. — Shaminder Dulai
Dark Souls 2, like its predecessors Demon's Souls and Dark Souls 1, is a very difficult game. You will die—over and over again. That's part of the charm. Unlike many games released these days, in which it's practically impossible to fail, Dark Souls 2 will punish you for every mistake you make. Didn't see that pressure plate on the floor? Arrow to the head. Didn't double-check to make sure that treasure chest wasn't booby-trapped? Lungfuls of poison gas. That's not to say the game is not rewarding. It is. In fact, it's more rewarding because of its difficulty. When you achieve something in Dark Souls 2, you feel a real sense of accomplishment. The other way in which this game differs from most is its story. There are no hokey plot twists, no conspiracy theories, no dei ex machina. There's hardly any story at all, unless you take the time to find it. The plot is told chiefly through optional dialogue and descriptions of items, weapons, and armor, none of which the player is forced to read. Unraveling the fate of the fallen kingdom of Drangleic, where the game takes place, is at times as much fun as the game itself. — Taylor Wofford
The Game of Thrones game manages to play like an episode of the HBO series, complete with a cold-water ending. The twisting, choose-your-own adventure play, balanced on questions of loyalty and trust, matches the uncertain, precarious plotting of Song of Fire and Ice universe. The story is original but fits neatly into the books and TV show, all while allowing you to rub elbows with GoT bigwigs; to plot with Tyrion Lannister, to flatter (or sass) Cercei and to confront Bolton's dreaded bastard. Be warned: You're not safe. And, faced with the survival of your family, you may find you're not as good as you thought you were either. But don't let the unfairness of Westeros or the moral compromises of ruling as a lord keep you from playing this game. There's always the next chapter to get even, after all. Telltale Games, the game's developer, plans on releasing one of the next five chapters of the game every few months. It's a better pace than George R.R. Martin seems to be mustering these days anyway. — Grant Burningham
Is this the real life? Is this just fantasy? You could never be quite sure while playing The Sims, the masterful PC game that let you both catch characters in a landslide and escape from reality, so to speak. But gone are the days of the blocky and monochromatic Sims: In the EA's newest installation of the game, The Sims 4, our simulated alter egos reach hyper-real dimensions. Want to become a freelance botanist? Aspire to be a professional chef? You can in the game. Not only can you amend your alternate selves' desires and ambitions, but you can also carve the path towards perfect job or build yourself a perfect jawline. The game enables players to have even freakier God-like creation powers, a nod to the game's black humor which also begs the question: at what point do we separate reality from what we project onto the screen? In our increasingly connected world, maybe we can't. Until we know for sure, I'll be sitting over in this corner, trying to not have Sim-Paula set herself on fire again. — Paula Mejia
South Park: The Stick of Truth
They conquered the Broadway musical, dancing zombies, gave America a new anthem and called out Canada on its shenanigans, and in 2014, the minds behind South Park took a stab at video games in this deeply layered and at times hilarious mash-up of role-playing games and adventure games. The gameplay is like an episode of the TV show, capturing the humor and tone of the show perfectly, complete with little asides for fans and some new material. Trey Parker and Matt Stone reportedly became so enraged by the tediousness of making a game and by each other during the project that they vowed to never take on another video game project again. But if Stick of Truth is just a sample of what can come out of these two when they refuse to settle, here's hoping they have at least one more in them. — Shaminder Dulai
This year we saw RoboCop, the Ninja Turtles and the Muppets return to the screen, and the most-hyped films and shows for next year are already the next installment of Star Wars, Jurassic Park and Twin Peaks. Everything old is hot again. Bet you wish you'd taken that box of pogs and wrist slapper brackets before your mom threw them out now, huh? Riding the nostalgia wave, Nintendo dug way back into the heyday of gaming and brought us this gem of a fighting game that's also a perfect party play. Easy to pick up, but complex enough to require effort to master, Smash adds to its already great foundation with a touch-based level-creation tool, a fun party mode, eight-player support, improved online play and classic characters like Pac-Man and MegaMan. Nintendo thought of everything, except the kitchen sink. Maybe that'll come in an update. An infinitely replayable nostalgic trip through video game history, it's the one game that'll keep joypads clicking for years to come. — Shaminder Dulai
Threes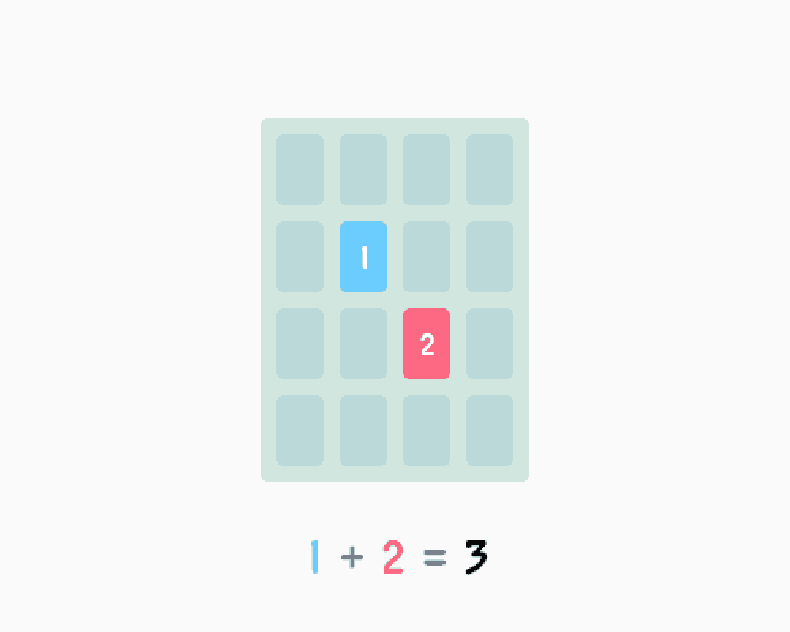 If New Yorkers are any harbinger of what's to come, then this game, or its plagiarized cousin 2048, is the game of the year. Chances are, one of these games was on your phone and instigating fights between you and your significant other for being glued to it all night. Contrary to popular belief, 2048 is not the source of this deceptively simple puzzle game, which came in as Google's fifth most searched term in the Big Apple for 2014, Threes hit the app store in February, but failed to catch on as a paid downloadable game, 2048 released a month later was free on the other hand and quickly went viral. The gameplay in both is simple to pick up and play and just strategic enough to open a rabbit hole where you'll be haunted by the thought: This time I'll get it. Threes edges out 2048 for the fact that it created the play mechanics; it's the most addictive new time killer of 2014. — Shaminder Dulai