The Year in Weed: A Month-by-Month Breakdown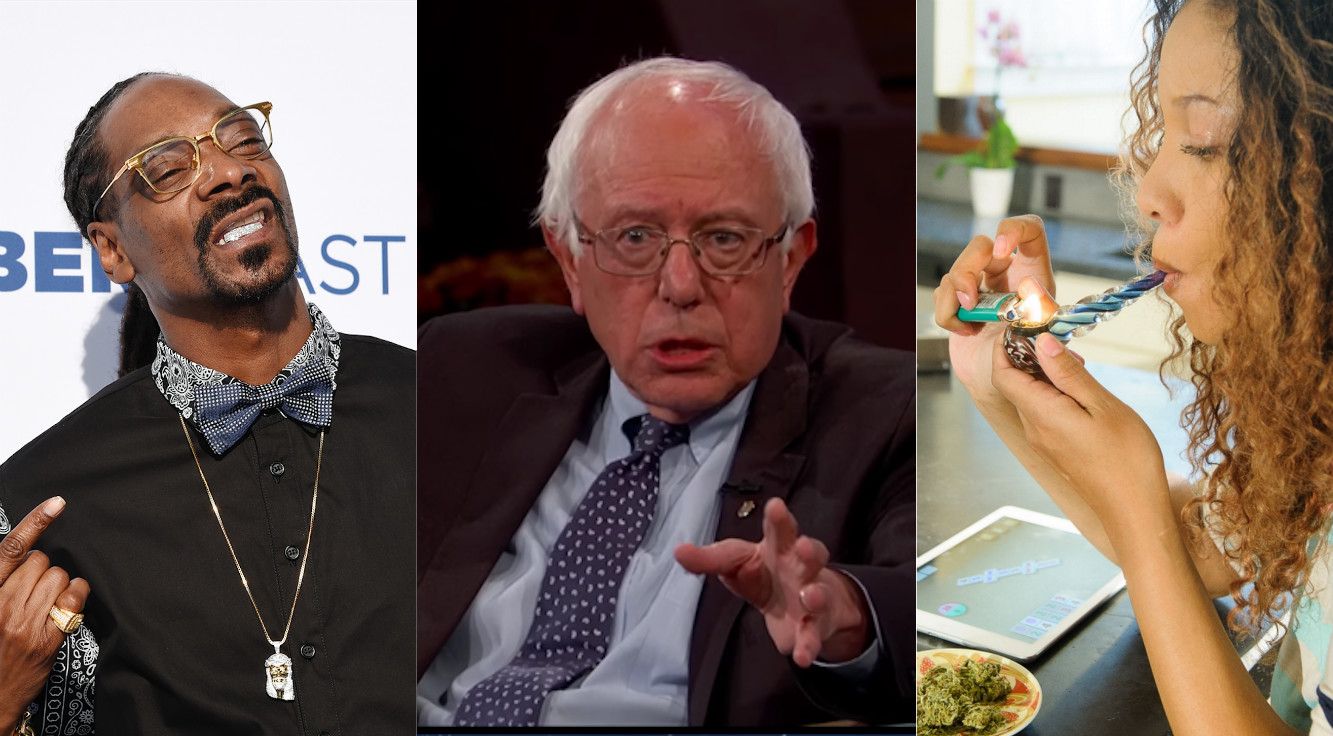 Today is April 20, also known as 420, also known as the biggest weed-smoking celebration of the year. Stoners around the world have made sure their supplies are replete for this highest of high holidays, and come 4:20 p.m., you might start to catch a few delicious whiffs, if you haven't already.
Marijuana has come a long way since Reefer Madness, and in recent years it has started to pervade culture, politics and the economy in ways most never believed possible. Earlier this week, Pennsylvania became the 24th state to legalize the green stuff, and many more are sure to follow in the coming months and years. Weed culture is no longer a subculture, and if you still have your doubts, join us for a look back at how far marijuana has come since April 20, 2015.
April 2015
2Chainz smokes weed out of a $10,000 bong for GQ. The year in weed is off to a fine start indeed.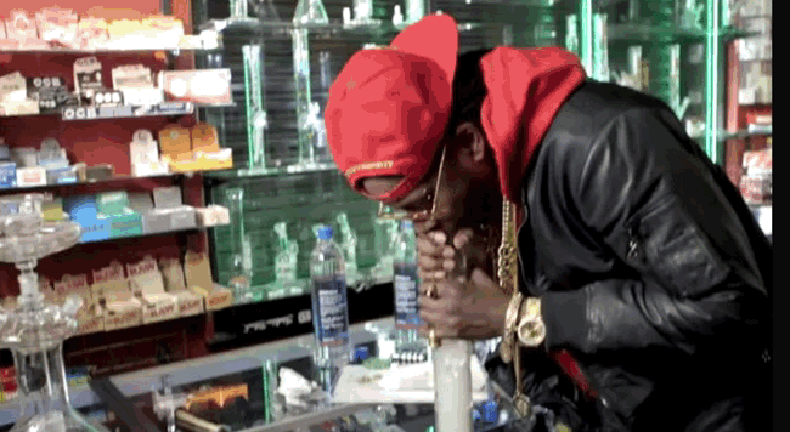 Despite how rapidly marijuana usage is normalizing, popular imagery still depicts having a few puffs as a surreptitious activity. While a Google search for "wine drinkers" might yield photos of middle-aged couples clinking glasses of Cab by a fire pit, "marijuana smokers" are represented pretty much exclusively by the dreadlocked and the bleary eyed. In an effort to flip the script, the Drug Policy Alliance released a cache of stock images featuring adults smoking marijuana responsibly.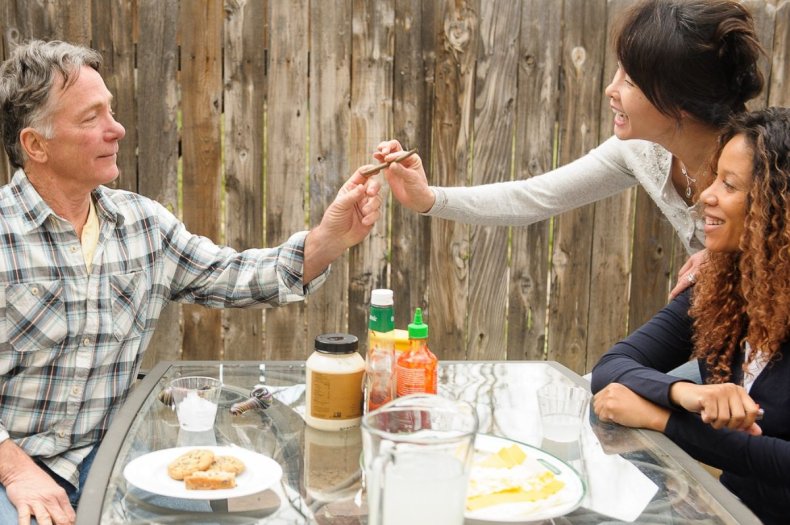 May
The Senate Appropriations Committee passes an amendment allowing Veterans Administration doctors to recommend medical marijuana in states where medical marijuana is legal.
A company in Seattle begins selling weed-infused coffee pods for $10. "I liken it to a Red Bull and vodka," Jennifer Lanzador, sales manager of Uncle Ike's Pot Shop, told Yahoo. "I had more energy, but I still had the relaxation you get from cannabis."
A study finds that caffeine makes cannabis more enjoyable. Uncle Ike's and other retailers getting into the weed-infused coffee game may be onto something.
Puerto Rico legalizes medical marijuana. "We're taking a significant step in the area of health that is fundamental to our development and quality of life," Governor Alejandro Garcia Padilla, who signed an executive order, said in a statement. "I am sure that many patients will receive appropriate treatment that will offer them new hope."
June
The Canadian Supreme Court rules that all forms of medical marijuana are legal. Previously, only dried marijuana was legal for medicinal purposes. Now, qualifying Canadians are free to bake away with oil.
July
New York state gives five organizations permission to grow and sell marijuana for medicinal use within the state.
August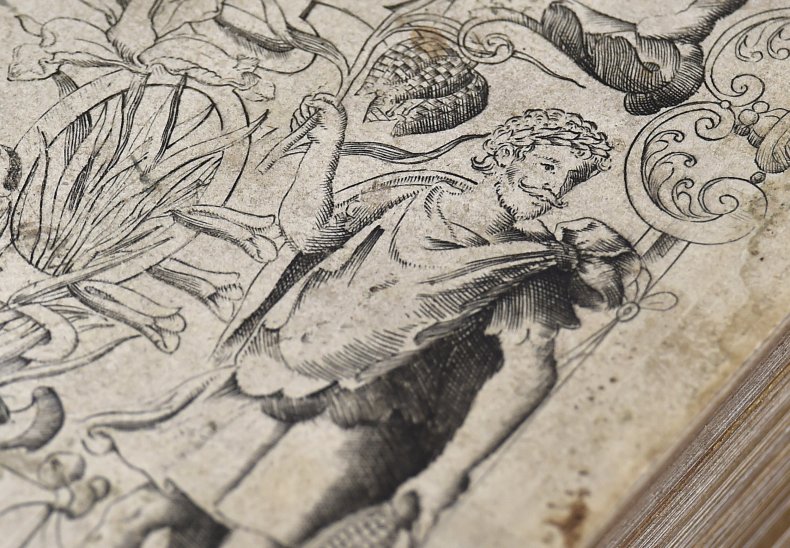 It is revealed that William Shakespeare was, quite possibly, a stoner. Country Life magazine exhumed a 2001 study in which traces of weed were found in a few 400-year-old pipes from the Bard's Stratford-upon-Avon garden.
D.A.R.E., the organization most associated with the restriction of drug use, calls for the legalization of marijuana, and then quickly rescinds the endorsement, saying that an op-ed was posted on its website accidentally. We may not be there quite yet. A few months later, however, in February 2016, a Redditor points out that the organization has removed marijuana from its list of gateway drugs.
September
Back when Jeb Bush was still Jeb!, the former Florida governor admitted that he had smoked weed, after being prodded about it by Rand Paul during a Republican debate. Bush's confession was of course only the latest of its kind. There exists in America a rich history of politicians solemnly admitting that they have smoked weed in the past. At least Jeb! apologized.
Snoop Dogg, perhaps popular culture's most notable weed smoker, announces the launch of a marijuana-centric media company called Merry Jane. Unveiled at TechCrunch Disrupt in San Francisco, Merry Jane is billed as a "premier media platform at the intersection of cannabis and pop culture." One of the site's backers is popular culture's second most notable weed smoker, Seth Rogen. Added Snoop, "It's a new frontier y'all!"
A University of Michigan study finds that marijuana use among college students is at its highest level since 1980. Research showed that 5.9 percent of students use marijuana daily or near-daily.
October
A study finds that marijuana use among adults has doubled over the past decade. Research published in the JAMA Psychiatry journal shows that 4.1 percent of adults smoked in 2001-2002, while 9.5 percent smoked in 2012-2013. The uptick was attributed to the increased prevalence and availability of marijuana.
Bernie Sanders becomes the first major party presidential candidate to endorse the legalization of marijuana. He elaborated on Jimmy Kimmel Live!
Not surprisingly, marijuana enthusiasts across the nation have since rallied around Sanders. His rally in Brooklyn, New York's Prospect Park on Sunday was basically a music festival, complete with reggae jams blaring through the speakers, clouds of smoke rising above groups of supporters and merchandise featuring Sanders's face superimposed on a marijuana leaf.
November
Hillary Clinton tells supporters in South Carolina that she would like to loosen restrictions on marijuana, moving it from a Schedule 1 drug to a Schedule 2 drug so more research can be conducted. "What I do want is for us to support research into medical marijuana because a lot more states have passed medical marijuana than have legalized marijuana, so we have got two different experiences or even experiments going on right now," she said. "The problem with medical marijuana is there is a lot of anecdotal evidence about how well it works for certain conditions. But we haven't done any research. Why? Because it is called a Schedule 1 drug and you can't even do research in it."
Mexico moves toward legalizing marijuana by allowing a small group to plant and smoke weed for recreational use. As part of the decision, the Mexican Supreme Court equated using marijuana to an issue of personal freedom, and declared five weed-prohibitive articles of a health act unconstitutional.
Snoop Dogg announces his own brand of weed, Leafs by Snoop.
December
Kosher weed is now a thing. Vireo Health, a medical marijuana company in New York, receives kosher certification from the Orthodox Union. Of the five medical marijuana companies approved by the state in July, Vireo Health becomes the first to go kosher, which is probably a priority in New York.
January 2016
Reports surface about companies in Colorado, where marijuana is legal, allowing employees to smoke on the job. "Our philosophy at Flowhub is to get shit done," Kyle Sherman of Flowhub, a Denver-based startup that provides software for the marijuana industry, told CNN. "If it helps our employees get work done, then we don't care if they consume at work." Several other companies, most with ties to the industry, are reported to have similar policies. Productivity is productivity.
February
Two marijuana investment and analysis firms report that in 2015 legal weed sales totaled $5.4 billion. That's quite an industry. The number is up 17 percent from 2014's total of $4.6 billion. The firms forecasted a yield of $6.7 billion in 2016.
A cannabis-based vaginal suppository is introduced to alleviate menstrual cramps. "Foria Relief has been carefully crafted using a delivery system intended to maximize the muscle relaxing and pain relieving properties of cannabis without inducing a psychotropic 'high,'" the product's website states. "Cannabis has a long, cross cultural history of use as a natural aide in easing symptoms associated with menstruation."
Medical marijuana is legalized in Australia. "This is an historic day for Australia and the many advocates who have fought long and hard to challenge the stigma around medicinal cannabis products so genuine patients are no longer treated as criminals," Minister for Health Sussan Ley said in a statement.
March
Whoopi Goldberg announces she is starting a California-based medical marijuana company with edibles maker Maya Elisabeth, called Whoopi and Maya. The company's products are meant to ease menstrual pain. "I don't want to see my granddaughter not have any relief," Goldberg told Newsweek. "There are things out there, but sometimes when you look at the box you can't pronounce what's in it. That's what you're putting in your system. As I'm having conversations with people over the last couple years about medical marijuana, which I use for my glaucoma, the thing people are most interested in finding is something [that] will relieve period cramps, the aches and pains of it."
April
Pennsylvania becomes the 24th state to legalize marijuana.
Rihanna's single "Work" is at the top of the Billboard Hot 100 for the eighth consecutive week. Weed is prominent throughout the song's video, which has been viewed more than a quarter of a billion times on YouTube.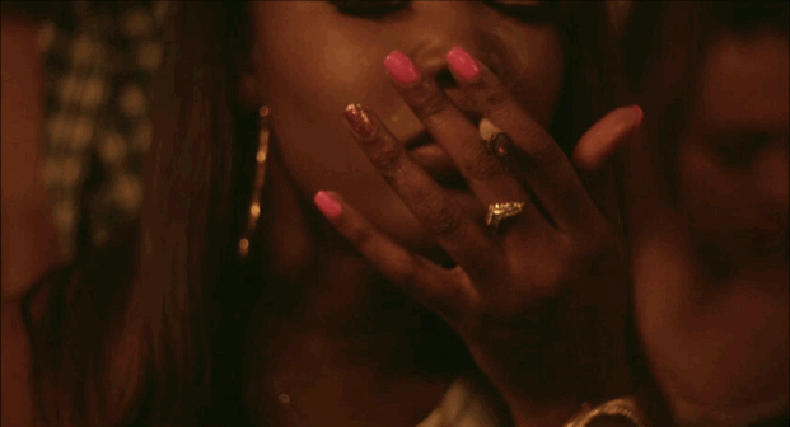 Smoke up. Happy 420.