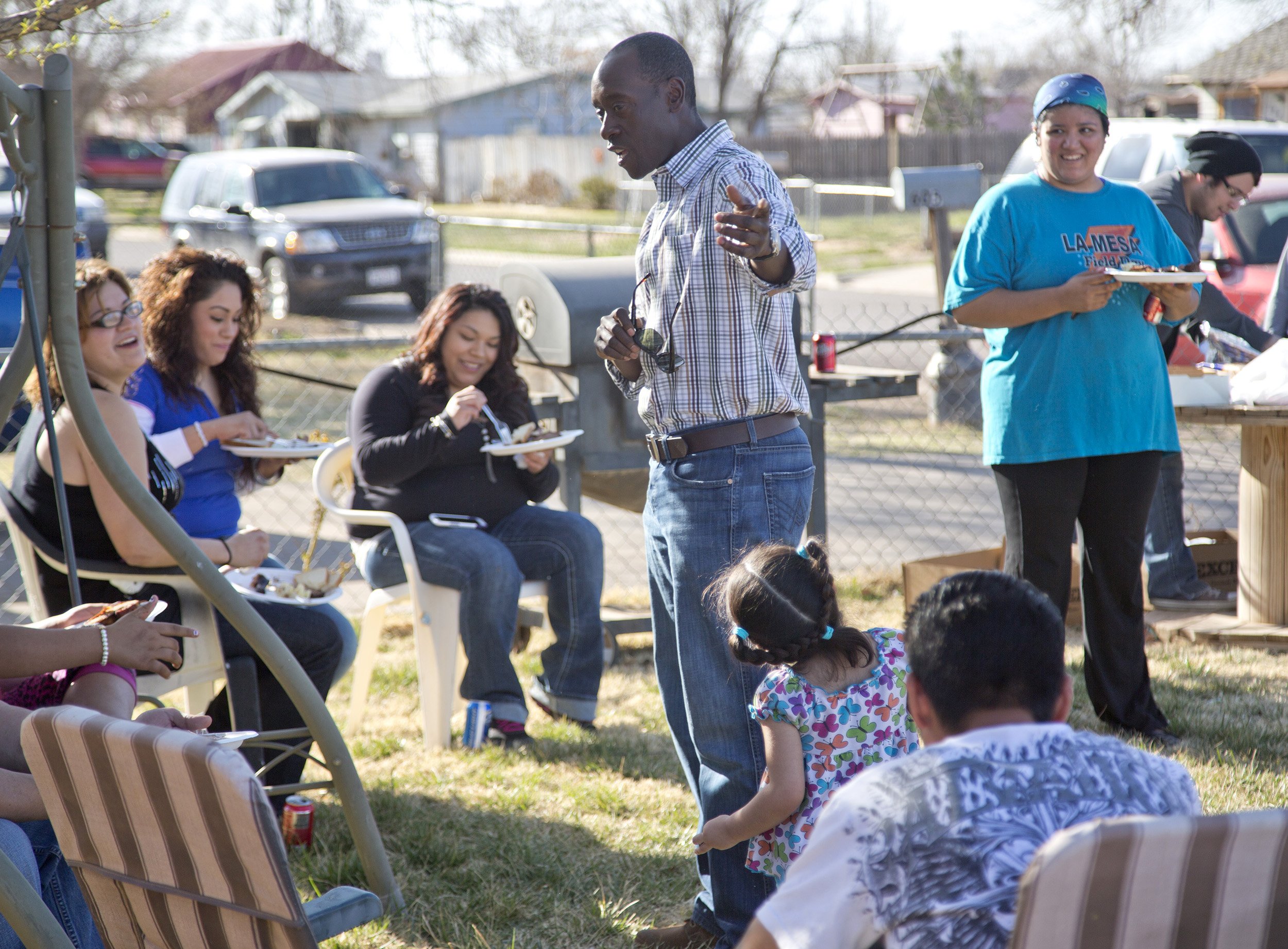 Beneath the fold in a typically grim Syria story in last week's New York Times ("ISIS Said to Kill 150 Syrian Captives in 2 Days, Videotaping the Horror") was a surprising quote from one of the non-jihadist rebels calling the Assad administration "a filthy failure that has destroyed the country's trees and people and allowed ISIS to rise."
Trees?
Though it doesn't get much attention, the deforestation of Syria is one of the factors in the civil war there as the Times's Thomas Friedman reminds us in Showtime's climate change series Years of Living Dangerously (on DVD Sept. 7). The columnist speaks with a Syrian refugee about her experience of the drought (which is linked in large part to the country's deforestation)—a man-made disaster that resulted in a million people being displaced, and two million left unemployed.
It's a "revolution of hungry people," says Friedman.
Years of Living Dangerously, which aired on Showtime in April and won an Emmy for Outstanding Documentary or Nonfiction Series, means to surround the topic from all sides: famines, floods, wars and economic devastation are among the effects considered in the nine-part series and the whole thing is surprisingly telegenic. James Cameron was one of the executive producers, and the A-list of Hollywood talent behind (and in front of) the camera reminds us why disaster movies continue to flourish, even as mother nature trumps them in the FX department. "Climate change really is a made-for-TV story," said the Guardian's John Abraham—which makes some people suspicious. At first glance, it might seem the producers sent out the forces of liberalism to do battle with the know-nothing party and its climate-change deniers, like Alec Baldwin battling Kim Jong Il in Team America—here's Harrison Ford arguing with Indonesia's forestry minister, there's Don Cheadle talking science with Texas evangelicals.
But those men have more credibility in this world than some of the politicians they encounter (Ford is on the board of Conservation International, Cheadle is a UN Environmental Program Global Ambassador) and they lend sparks to an issue that sends most viewers for the exits, if not the remote. Seeing Ford lose his temper with the forestry official who has blandly overseen the destruction of millions of acres of parkland to make way for palm tree plantations (you'll never think the same way about palm oil, if you ever thought of it before) is quite satisfying. His "disrespect" almost got him deported, and you half expect him to tell the guy to get off his plane.
Cheadle visits Plainview, TX, where three years of drought have closed the local meat packing plant, one of the town's biggest employers. Rather than argue with them he watches as Lubbock scientist Katharine Hayhoe, a devout Christian and a Texan, explains climate change to the curious (and skeptical). "By studying science we're studying what God was thinking when He invented the universe," she says at a town hall meeting and is not run out of town.
As her husband, an evangelical preacher named Drew Farley puts it, "A thermometer is not Republican or Democrat."
Tell that to Washington Governor Jay Inslee, who was elected on a platform that made climate change the state's number one priority. As a member of the U.S. Congress, Inslee had watched House Republicans on the Climate Change Committee challenge the science of greenhouse gas emissions and thought he could have more effect on the state level. In another episode of Living Dangerously, Olivia Munn watches as state Republicans remove all mention of climate change from Inslee's Climate Change Bill.
The series is not all bad news; we see scientists, politicians and businessmen alike getting the message as the evidence piles up along with the bodies and fallen trees. And with its great camerawork and cross-cutting storylines, Years of Living Dangerously should keep viewers glued to their seats (perhaps while they drown). As my daughter said when I took her to see Al Gore's An Inconvenient Truth, "It's like watching a horror movie, except I'm in it."