What You Need to Know About Yellow Fever, the Virus Deadlier Than Zika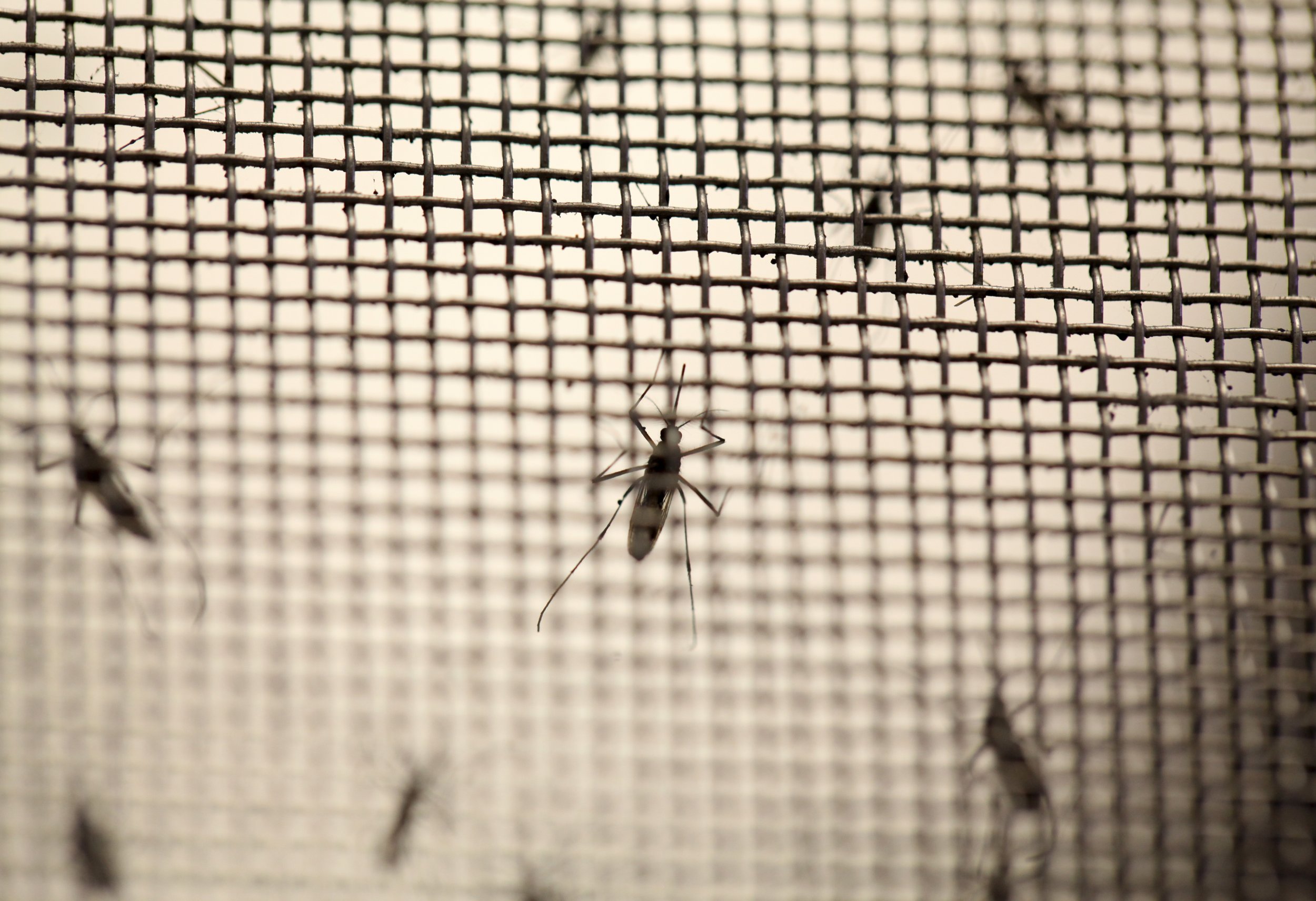 Yellow fever is making an alarming comeback in Africa.
While the virus is endemic in 31 countries across the continent—with an at-risk population of 508 million people—Angola is currently experiencing the worst outbreak in around 30 years. At least 225 people have died in the southern African country from yellow fever, which is transmitted by the same mosquitoes as the Zika virus.
The outbreak has now spread to neighboring Democratic Republic of Congo (DRC), according to the World Health Organization (WHO)—a total of 151 suspected cases, including 21 deaths, have been recorded in the giant central African country between January and March.
As health officials worry about where could be next, Newsweek takes a look at this deadly but preventable virus.
What is yellow fever?
Named after the jaundiced color that some sufferers can take on when infected, yellow fever is a viral infection transmitted by mosquitoes. In urban areas, it is most commonly transmitted by the Aedes aegypti mosquito—the same species responsible for transmitting the Zika virus currently affecting pregnant women, in particular, in Latin America.
As well as Africa, yellow fever is endemic in 13 Latin American countries. Between 84,000-170,000 cases and 60,000 deaths are recorded from the virus each year, according to the WHO.
What are the symptoms?
Yellow fever infection occurs in two stages. In its first stage, the virus is accompanied by symptoms including fever, muscle pain—particularly backache—shivers, headache, loss of appetite and nausea that can lead to vomiting.
While the majority of infections clear up in a few days, 15 percent of patients progress to a more dangerous stage within 24 hours of initial infection. Patients develop a high fever, become jaundiced and internal bleeding can occur. Of these phase-two patients, 50 percent die within two weeks if medical treatment is not administered.
Where could be next?
Besides DRC, Kenya also recorded two cases of yellow fever—both men who were working in the Angolan capital Luanda—in March, and cases have also been exported as far as China.
Namibia and Zambia—both of which share long borders with Angola—have been put on high alert, while Rwanda has begun vaccinating travelers upon arrival if they do not have a valid yellow fever vaccination certificate. Nigeria was the site of the biggest previous outbreak, which killed 24,000 after beginning in 1986, and only has around 50 percent vaccination coverage.
What would be truly concerning is if the virus were to reach Asia, which hitherto has not suffered a yellow fever epidemic, says Derek Gatherer, a virologist at Lancaster University. "It's never made much of an impact in Asia at all and this is a peculiar thing. We don't really know yet why yellow fever didn't move out of Africa into Asia," says Gatherer.
The A. aegypti mosquito is widely distributed in parts of Asia and the WHO says that conditions are present for transmission of the virus there.
What are the parallels with Zika?
Yellow fever is in fact far more deadly than the Zika virus, which has been heavily linked to microcephaly—a condition where infants are born with underdeveloped brains and abnormally small heads—but very rarely directly causes death.
"Whether yellow fever has the capacity to be a true pandemic in the way that Zika seems to be, we don't really know. But certainly if you simply judge the risk factors on the presence of the mosquitoes, then you would think it could spread," says Gatherer.
The one massive advantage in the battle against yellow fever is that a highly effective vaccine has been developed, which provides immunity within 30 days for 99 percent of recipients. But an emergency stockpile of yellow fever vaccines has been exhausted as almost 6 million people in Luanda have been rapidly vaccinated against the virus.
"The problem is that the world doesn't currently have enough stocks of yellow fever vaccine for that level of vaccination to continue for much longer. There is essentially a manufacturing deficit," says Gatherer.
How do you avoid catching yellow fever?
Besides vaccination, the best way to avoid yellow fever is to take measures to avoid being bitten by mosquitoes. These include the use of mosquito repellent, sleeping under mosquito nets and using insecticide on standing water sources, where the larvae of mosquitoes can breed.