Yellow Vest Protesters Vandalized or Destroyed 60 Percent of France's Speed-Camera Network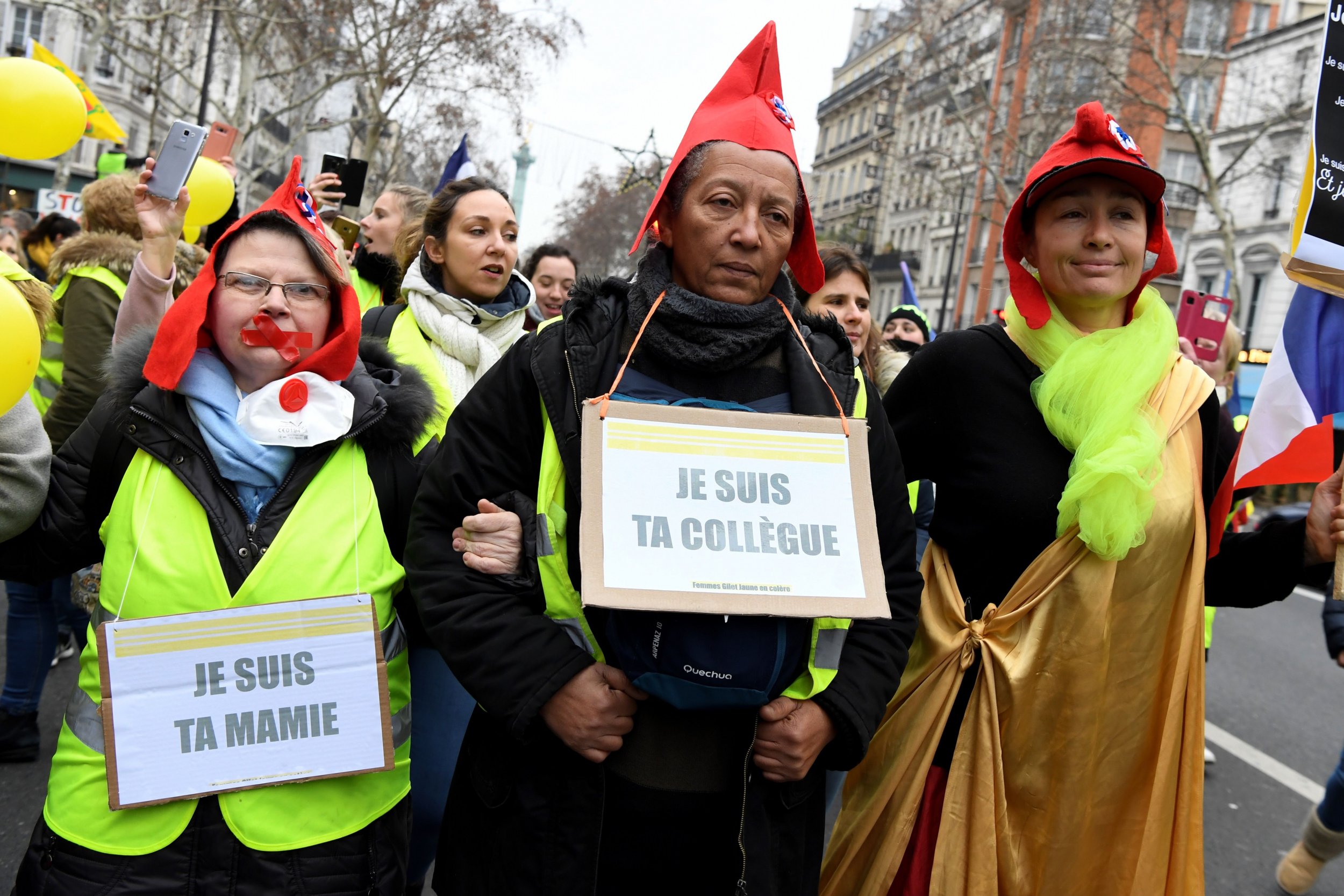 The "gilets jaunes" (yellow vest) protest movement that brought parts of France to a standstill has also resulted in the destruction of almost two-thirds of the country's speed-camera network.
Angered by a range of socio-economic issues and catalyzed by a fuel-tax increase, protesters first took to the streets on November 17, wearing the high-visibility yellow vests that all drivers in France have to carry in their vehicles.
Read more: Will the yellow vest protests spread? Leftists threaten mass protests in Germany
The protesters blocked roads and toll booths, leading to widespread disruption across France, with demonstrations turning into riots in major cities, including Paris, Bordeaux and Marseille.
Among the issues they were protesting was a decrease in the speed limit on many main roads from 90 kilometers (about 55 miles per hour) to 80 kilometers (about 50 miles per hour) in July 2018, with toll booths and speed cameras among their targets.
Christophe Castaner, France's interior minister, said Thursday: "Nearly 60 percent of speed cameras have been degraded since the start of the Yellow Vest movement.
"I saw on social networks a few fools who appear next to burnt speed cameras. I do not wish for them to one day face the reality of a death on the road. It's not about figures, it's about life," he said, reported CNN.
French website radars-auto.com said as many as 65 percent of cameras had been damaged. Many cameras had been covered in paint or black tape to keep them from working.
Emmanuel Barbe, the head of France's road safety agency, said that lives had been endangered. "This damage to the speed camera network…will lead to deaths. And that makes me profoundly sad," CNN reported.
As a result of the protests, the French government has been forced to back down on a number of policies. President Emmanuel Macron agreed to cancel "green" taxes on petrol and diesel, increase the national minimum wage by 7 percent and scrap the tax on bonuses.
Although protesters have dwindled in numbers since their height in November, last Saturday saw some 50,000 people turn out across France for an eighth weekend of action, the BBC reported.
French business magazine Capital reported that repairing the damaged cameras could cost up to 60,000 euros ($69,000).
The French government faces a loss of billions in revenue from speeding fines. Protesters convicted of vandalizing speed cameras can be fined up to 75,000 euros (about $86,000) and sentenced to up to five years in prison, according to CNN.