Yellowcard Moving Forward With Copyright Infringement Lawsuit Against Late Rapper Juice WRLD
Juice WRLD's death won't have any effect on an ongoing lawsuit involving his song "Lucid Dreams."
Rock band Yellowcard will proceed with its copyright infringement lawsuit against the artist, Rolling Stone revealed. The band filed an extension for defendants on the lawsuit one day after Juice WRLD's death. Now, defendants will have until February 4 to respond.
The lawsuit claims Juice WRLD stole the song from Yellowcard's 2006 song "Holly Wood Died." Wording in the lawsuit, as obtained by Rolling Stone in October, describes the songs as "virtually identical" in some parts. It also alleged the rapper consciously copied the song in his track "Lucid Dreams."
The late artist is not the only defendant named in the lawsuit. It also lists individuals Taz Taylor and Nick Mira, who co-wrote and produced the song, along with label Interscope and it's sub-label Grade A. The lawsuit asks for $15 million.
Newsweek subscription offers >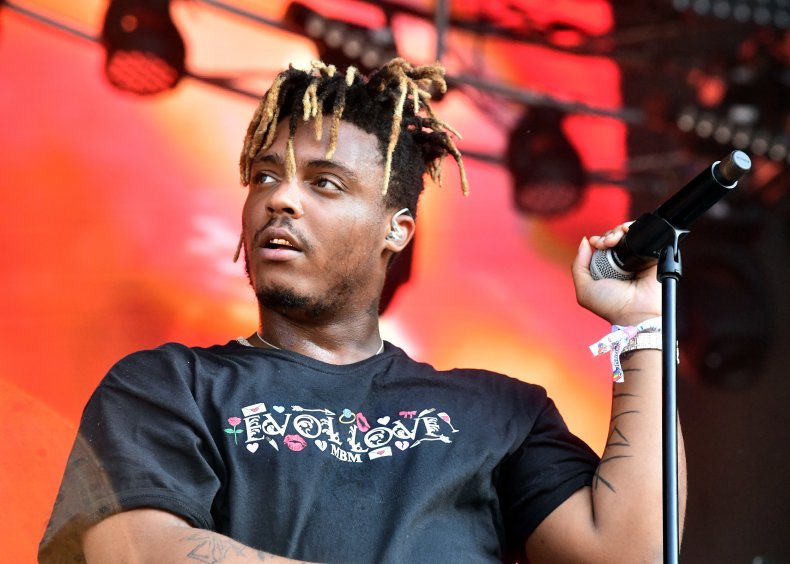 Yellowcard has not issued a direct statement on the decision to move forward with the legal proceedings. Their representing law firm, Busch's King and Fallow, released a statement that claimed the group is "torn" over the decision to uphold the lawsuit.
The statement, which was given to Billboard on Wednesday, reads: "First of all, we were as shocked and saddened by Juice WRLD's death as everyone else. It is a tragic loss to his family, his fans, and to the music world at large, and we understand why people may be confused about the decision to continue with this lawsuit. My clients are certainly torn about proceeding, and understand the optics involved. But it is important to remember that this lawsuit was filed before this tragic event, and was filed because all of the defendants (and there are two other writers and several music publishers and record labels), profited off of what we believe was clear copying and infringement of Yellowcard's work."
Many Twitter users seem to have sided with Juice WRLD's team and stated the lawsuit's continuation is in bad taste.
Newsweek subscription offers >
This doesn't come as a shock to Busch's King and Fallow, though. "So while [Yellowcard] are absolutely aware of how this may be perceived, and truly have incredible mixed emotions, the question is whether it is fair that all of those many parties profited, and will continue to profit, off of what my clients believe strongly was their work," the statement continued.
Juice WRLD died suddenly on December 8 at age 21. His death was seemingly triggered by a seizure, which Juice WRLD suffered while traveling through Chicago's Midway airport. No further information has been released on his death.
Yellowcard Moving Forward With Copyright Infringement Lawsuit Against Late Rapper Juice WRLD | Culture