Yellowstone Bison Gores Woman in National Park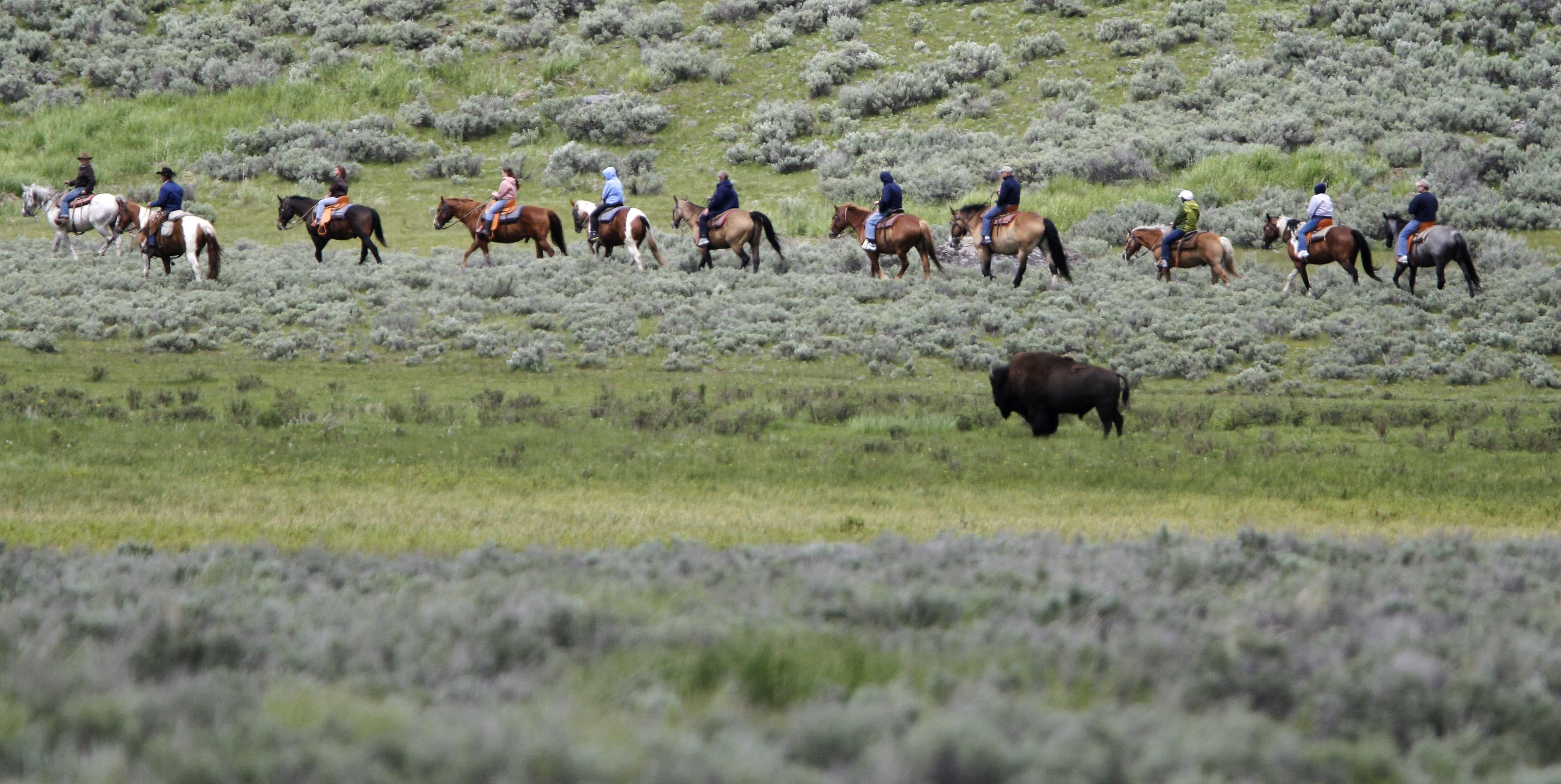 A woman in Yellowstone National Park was gored by a bison on Wednesday after her group came too close to the animal, park authorities said.
59-year-old Kim Hancock of Santa Rosa, California was gored by the bull bison at Foundtain Paint Pot in the Lower Geyser Basin, Yellowstone said in a news release. Hancock's group had come within ten yards of the bison as they walked about the boardwalk.
The park service recommend people stay at least 25 yards away from animals like bison and elk and at least 100 yards for bears and wolves.
When the bison crossed the walkway, it became "agitated" and charged the nearby group, park officials said. The animal left the area after goring Hancock.
Related: The bison didn't stand a chance
Hancock suffered a hip injury and was transported by ambulance to the Big Sky Medical Center in Big Sky, Montana. Authorities said she was in good condition.
The incident, which is still under investigation, is the second time this year that a visitor to Yellowstone has been injured by a bison.
In May, 72-year-old Virginia Junk was headbutted by a bison after turning a corner and coming across the animal near the Old Faithful geyser. Junk was unable to get out of the way before the animal rushed her.
In the last month, four people have suffered injuries from Yellowstone wildlife, park authorities said. "Animals in Yellowstone are wild and unpredictable, no matter how calm they appear to be," park officials said in the news release.
According to the National Parks Service, bison have lived in Yellowstone since prehistoric times, but went nearly extinct in the U.S. after excessive hunting in the 1800s.
The herd at Yellowstone numbers nearly five thousand as of August 2017 - a remarkable comeback considering in 1902 there were only around two dozen left.
Bull bison are known to sometimes act aggressively and can reach speeds of 30mph. They also weigh up to 2,000lbs, making them a hefty beast to have charge towards you. In 2017, there was only one incident at Yellowstone of a visitor being injured by a bison while 2015 saw five such incidents.