'Yellowstone' Fans React as Show, Kelly Reilly Snubbed for Emmys Again
The Emmys may have many categories, but there are always bound to be some major snubs. And yet again, Paramount Network's Yellowstone was among them.
Yellowstone may be one of the biggest shows in America right now, but that apparently wasn't taken into account when the 2022 Emmy nominations were announced Tuesday. In fact, the Kevin Costner-starring show has only ever been nominated for the awards once in its four-year history.
Yellowstone's snub was made worse for many fans by the fact that its spin-off show, 1883, got three nominations in minor categories in its first year on air – although it too was shut out of the major categories.
The Paramount show's fans quickly took to social media to complain about the snubbing of the series and actor Kelly Reilly, who plays Beth Dutton.
How Yellowstone fans reacted to Emmys snubs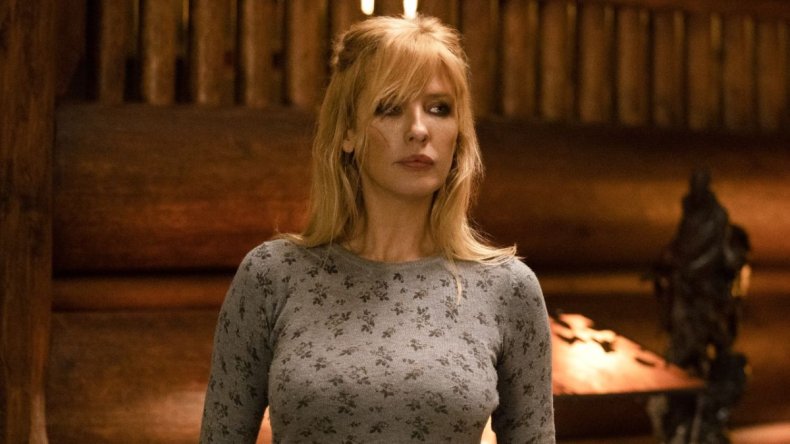 When fans started tweeting their reactions to the Emmy nominations, a common thread started to emerge as fans united in expressing shock at Reilly not getting a prestigious nod.
Hollywood Life entertainment director Avery Thompson led the wave of tweets, writing: "Kelly Reilly has deserved an Emmy nomination since #Yellowstone premiered. Her ferocious performance as Beth Dutton is captivating."
Others started to join her, with one comment that read: "Kelly Reilly REALLY deserved an Emmy nomination this year for EATING up everyone on Yellowstone and I truly think it's the biggest snub of the year" and "so the #Emmys are just gonna say f*** you to
@Yellowstone and pretend #KellyReilly doesn't exist."
Reilly's portrayal of Beth Dutton had received some nominations from other award bodies. The English actor got a nod at the 2022 MTV Movie + TV Awards for Best Performance in a Show but lost out to Zendaya for Euphoria. She also got nominated for the 2022 Gold Derby Awards and the 2021 Hollywood Critics Association Television Awards. The entire Yellowstone cast received a 2022 Screen Actors Guild Award for Outstanding Performance by an Ensemble in a Drama Series.
Los Angeles Times columnist Glenn Whipp joined in with the fan reactions, arguing that Reilly deserved a place above nominees Jodie Comer and Sandra Oh for Killing Eve. He said of their nominations: "For this travesty of a final season? Kelly Reilly (Yellowstone) would like a word."
He also blamed what he called the "dimwitted, doughy, overindulged big-city elites at the TV Academy" for snubbing Yellowstone.
His Los Angeles Times colleague Kenneth Turan added on Twitter: "There's no polite way to put this. No real Emmy nominations for either Yellowstone or 1883 is kind of moronic. I know the show's flaws, but if voters can't see the good work, what use are their votes?"
In the nomination for Best Drama Series, Yellowstone lost out to Better Call Saul, Euphoria, Ozark, Severance, Squid Game, Stranger Things, Succession and Yellowjackets. Nominations for Lead Actress in a Drama Series, meanwhile, went to Comer, Oh, Laura Linney, Melanie Lynskey, Reese Witherspoon and Zendaya.
Supporting Actress in a Drama Series nominations, meanwhile, included Patricia Arquette, Julia Garner, Jung Ho-yeon, Christina Ricci, Rhea Seehorn, J. Smith Cameron, Sarah Snook and Sydney Sweeney.
So far, the only Emmy nomination Yellowstone has received was at the 2021 awards, when it was part of the Outstanding Production Design for a Narrative Contemporary Program (One Hour or More) category. That award went to Mare of Easttown.
Reilly and Yellowstone, however, will get at least one more chance at awards glory – the show returns for Season 5 later in 2022.