'Yellowstone' Finale Recap: What the Ending Means for Season 4
Yellowstone's most recent season has now aired on Paramount, and left some huge cliffhangers for Season 4, which has already been confirmed by the network. In the Season 3 finale, titled "The World is Purple" (SPOILERS AHEAD), two Duttons are targeted with attacks that may have left them dead.
In the episode's final moments John Dutton (played by Kevin Costner) stops his vehicle to help a family on the side of the road, only to be ambushed by a gunman in a van, who shot him repeatedly. Though he was still alive at the close of the season, his fate is up in the air, and he cannot call for help as a bullet has destroyed his hated mobile phone.
He was not the only Dutton left fighting for life at the close of "The World is Purple." After Beth (Kelly Reilly) expressed her unwillingness to selling off her family's Yellowstone land, she received a package containing a bomb, which exploded. Again, her fate was left up in the air, though fans are sure to find out whether she is dead or not at the start of Season 4.
Wes Bentley, who plays Jamie Dutton on the show, hinted that things do not look good for the pair, and that Season 4 could see the two Duttons gone. He told Entertainment Weekly, "it feels like the board got wiped and we can write some new things on that board."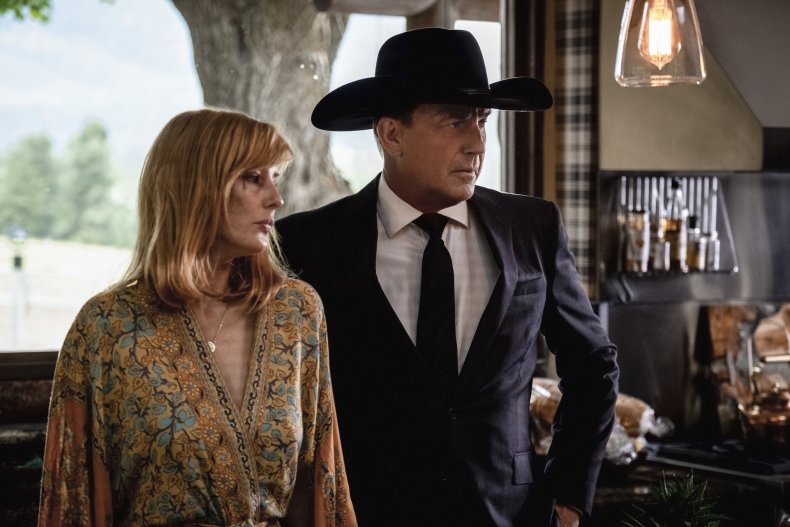 Jamie himself could also be very different in Yellowstone Season 4 after he discovered the history of his family before he was adopted by John. In the Season 3 finale, he discovered that his birth father had murdered his mother after he found her having sex with another man and not noticing that baby Jamie was sucking on an unlit crack pipe.
Bentley said of this, "to find out his [biological] dad is not a good guy, I mean, where do you go from there?...Where I get my spine is from my family. You know what I mean? I stand up because of my family, right? For Jamie, who is he now? He has no spine or legs to stand on."
Asked whether Jamie could go full villain in the upcoming season, he teased: "I like how you're thinking. I agree with that. I think it's going to be a really interesting thing to see."
While other members of the cast have been sharing images from the filming of Yellowstone Season 4, which has now begun in Montana, Reilly or Costner have not posted any images from the new set on her social media, keeping the mystery going of whether their characters will return.
Reilly, however, shared a post before the Season 3 finale which could suggest her character is not returning. She wrote: "Thank you all who watched season 3 . Hope you all enjoy tonight's finale .. what a wild ride it's been."
Yellowstone Season 4 is coming soon to Paramount.