Yellowstone Flooding Pictures Show Devastation
Record flooding around Yellowstone National Park has caused devastating effects to the area, pictures show.
Unprecedented rainfall across Montana, Wyoming and Idaho have caused severe flooding and rockslides, creating "extremely hazardous conditions," Yellowstone said in a statement on Monday.
The National Park Service took the rare decision to close all five entrances of the park, across areas of all three states.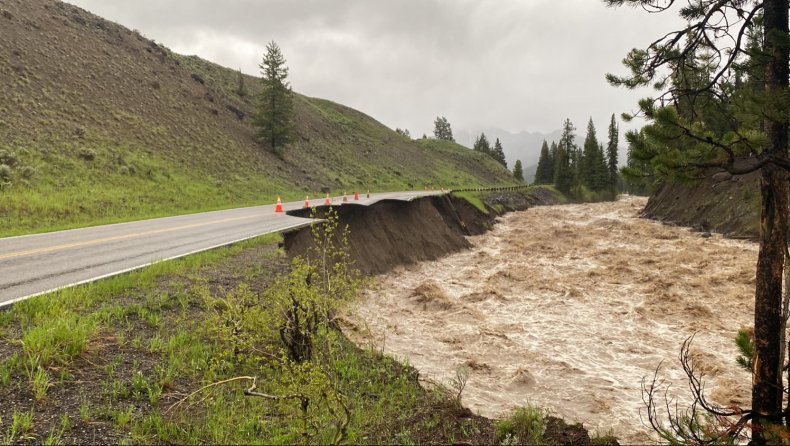 Pictures posted online by Yellowstone National Park show the devastation caused by the floods, mainly around the North Entrance.
One picture shows a road crumbling into fast-flowing water. Another shows huge boulders on the ground, caused by rockslides.
Other pictures show large amounts of flood debris washed up on a bridge from high water levels.
Videos have also circulated online, showing fast-flowing rivers and bridges collapsing into high-rising water.
More rainfall is expected over the next few days, according to the National Weather Service.
Yellowstone National Park superintendent Cam Sholly said in a statement that the service's "first priority" was to evacuate the northern section of the park, where there have been "multiple road and bridge failures, mudslides and other issues."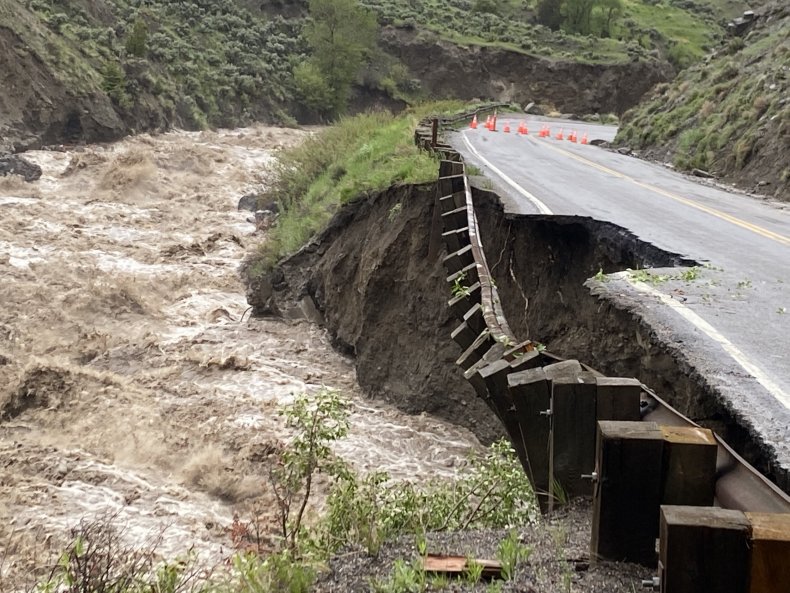 "The community of Gardiner is currently isolated, and we are working with the county and State of Montana to provide necessary support to residents, who are currently without water and power in some areas," said Sholly. "Due to predictions of higher flood levels in areas of the park's southern loop, in addition to concerns with water and wastewater systems, we will begin to move visitors in the southern loop out of the park later today in coordination with our in-park business partners."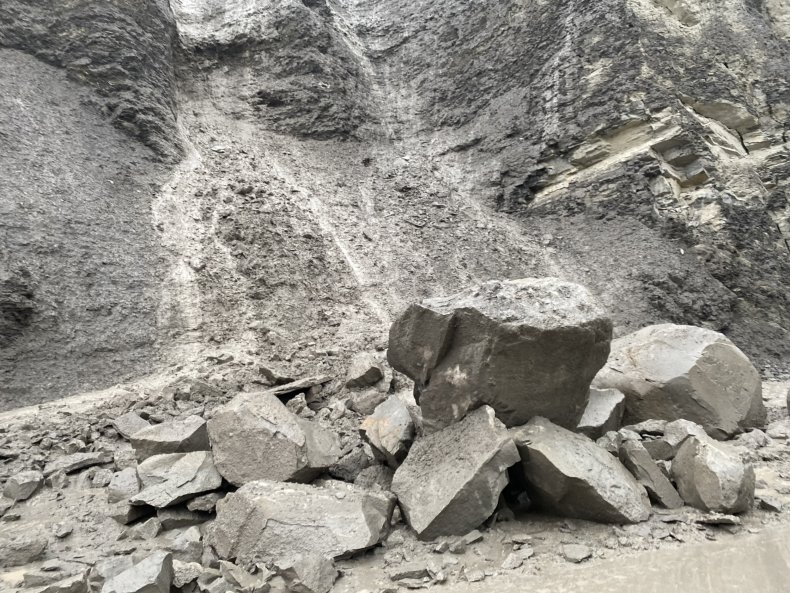 It is not clear when the park entrances will reopen. Sholly said this depends on when the waters subside. However, Sholly said it is likely that the northern loop especially will be "closed for a substantial amount of time."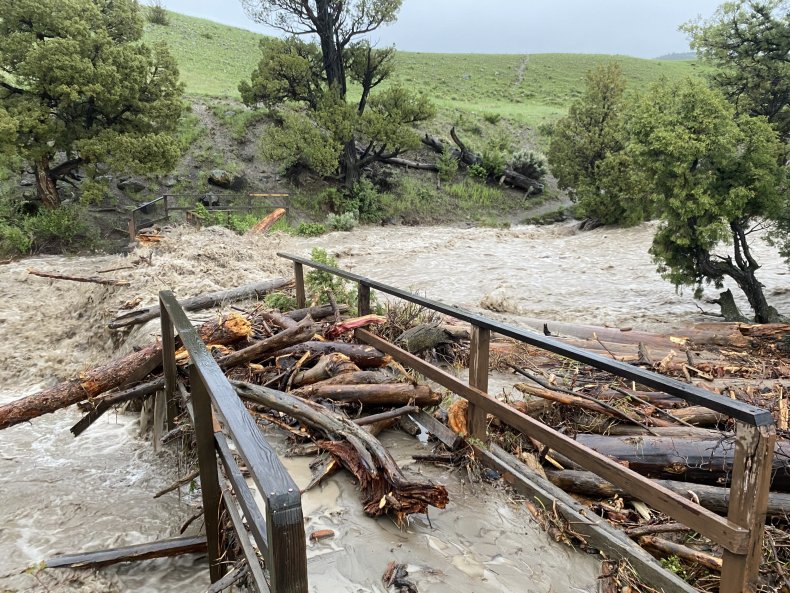 "I appreciate the efforts of the Yellowstone team and partners to safely evacuate areas of the park and of our gateway community partners who are helping us through this major event. We appreciate the support offered by the Department of Interior, National Park Service and the Montana and Wyoming governors," Sholly said.
So far, there have been no reports of injuries caused by the flooding but many homes and other structures have been damaged. It is not yet clear how many people have been evacuated.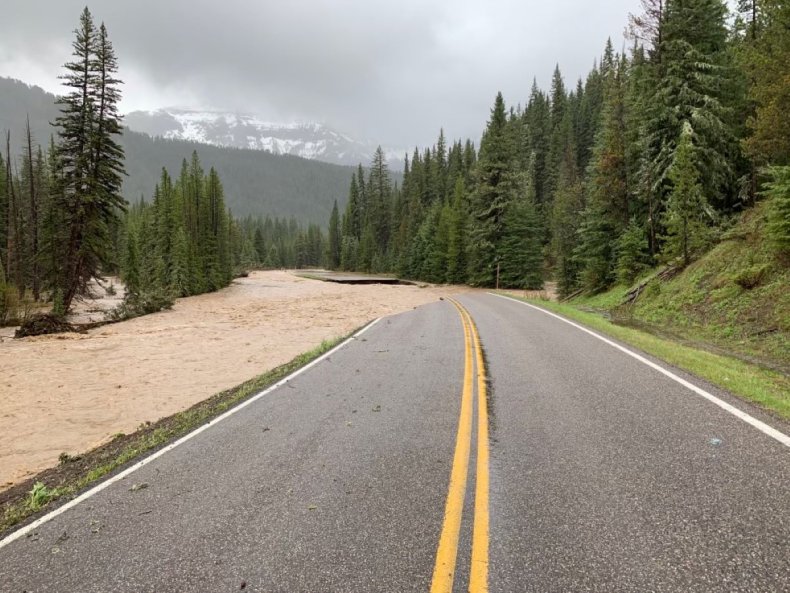 According to officials from Park County, drinking water is unsafe in many badly hit areas.
Helicopters are currently assisting with evacuations across the park, the Montana National guard said in a statement.