Yellowstone Is Warning People Not to Introduce Invasive Species to National Park's Aquatic Ecosystems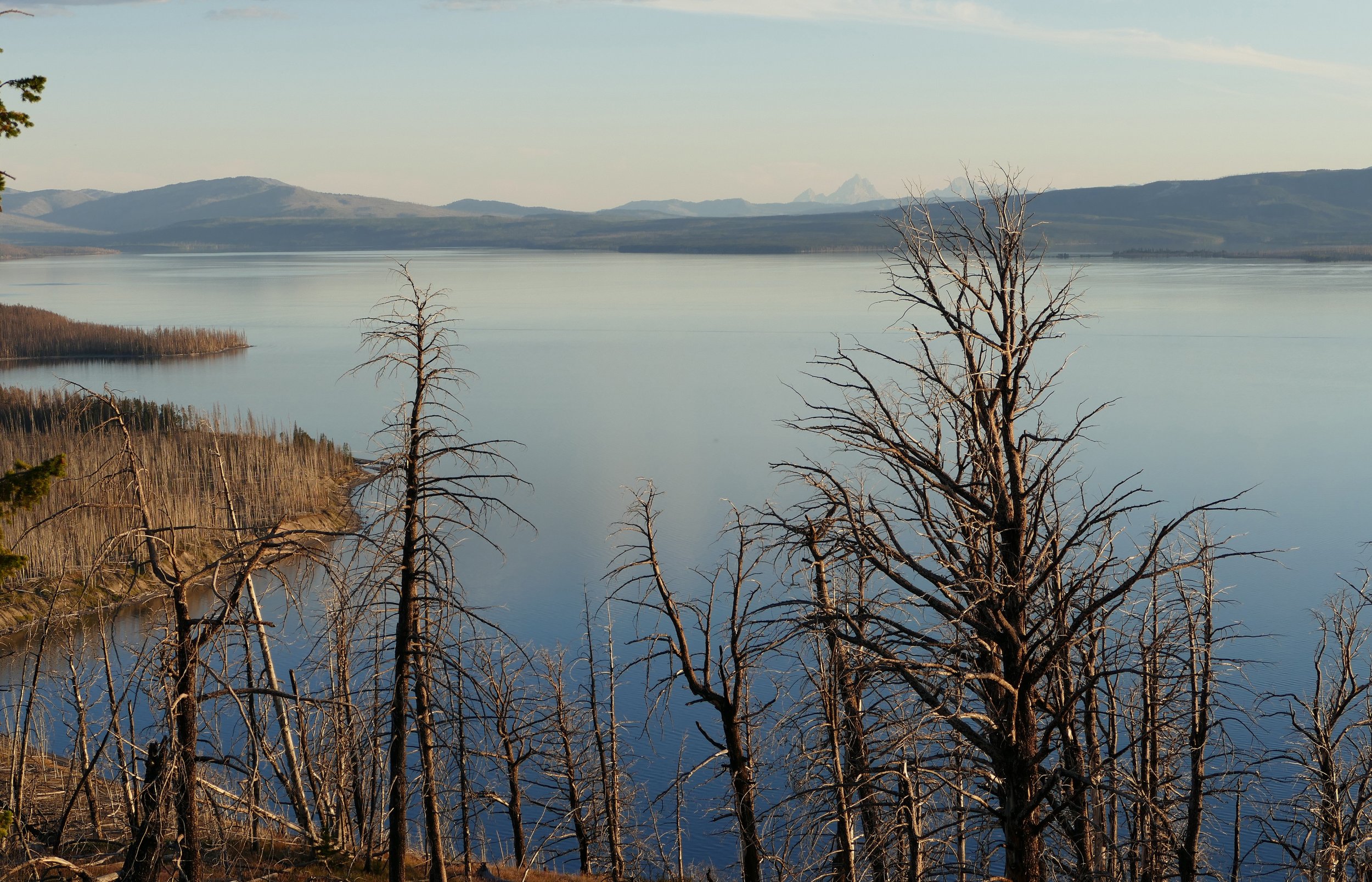 As Yellowstone National Park prepares for the start of the boating and fishing season on May 25, officials have reminded visitors of several requirements that are in place to help prevent the spread of Aquatic Invasive Species (AIS,) which can be severely damaging to the local ecosystem.
According to a park statement, anglers and boaters should clean, drain and dry all equipment before arriving so as to mitigate the risk of introducing any of such species to Yellowstone's waterways in the states of Montana, Wyoming and Idaho.
"Aquatic invasive species pose a grave and growing threat to the Greater Yellowstone Ecosystem and surrounding economies," a park statement read. "AIS can quickly and drastically alter habitats and food webs, causing declines in sport fish and food resources for native wildlife."
Invasive species such as dreissenid mussels have already caused irreversible damage to waterways in the Midwestern and eastern United States and the Colorado River drainage area.
"If non-native mussels are found in Yellowstone, park waters may close to all watercraft—except authorized National Park Service boats—to prevent the spread to other waterways," the statement read.
Park officials say there are a number of requirements for visitors who plan to use Yellowstone's waterways.
Firstly, all plants, animals, sand, mud, and other debris, must be cleaned from your boat, trailer, anchor, boots, and equipment, as soon as you leave a body of water. All gear must be cleaned before you leave the area where you fished.
Secondly, all the water must be drained from your boat, including the motor, bilge, live-well, and other compartments before arrival at the park. The bilge plug must be left out during transport. Water or organisms should not be dumped from one water body to another.
Finally, all compartments and equipment must be dried in the sun for at least five days before entering another body of water. Alternatively, boats, trailers, waders, boots and equipment should cleaned with high pressure, hot (120 to 140 degrees Fahrenheit,) water if allowed by the owner's manuals.
Bleach should not be used for cleaning watercraft or recreational equipment because of the potential risks to the environment and human health.
Furthermore, the park has introduced a temporary ban this year on watercraft equipped with sealed internal ballast tanks—which are used to produce specific wakes for waterskiing and wakeboarding.
"Boats with sealed internal water ballast tanks are extremely difficult to clean and drain, even with our rigorous inspection and decontamination efforts," Sue Mills, AIS Coordinator at Yellowstone, said in a statement. "While fewer than two dozen of these boats entered the park last year, we believe the ban is prudent because they pose a high risk of AIS transmission into park waters."
Officials are also urging visitors to report any invasive species that they see, by taking a picture, noting the location and contacting the park as soon as possible.
Currently, there are thought to be eight aquatic invasive species in Yellowstone's waters, including the New Zealand mud snail, another species of snail known as the red-rimmed melania, five non-native fish—such as lake trout—and a parasite known as Myxobolus cerebralis which causes whirling disease in fish.