Woman Attacked by Elk That Repeatedly Kicked Her in the Head at Yellowstone National Park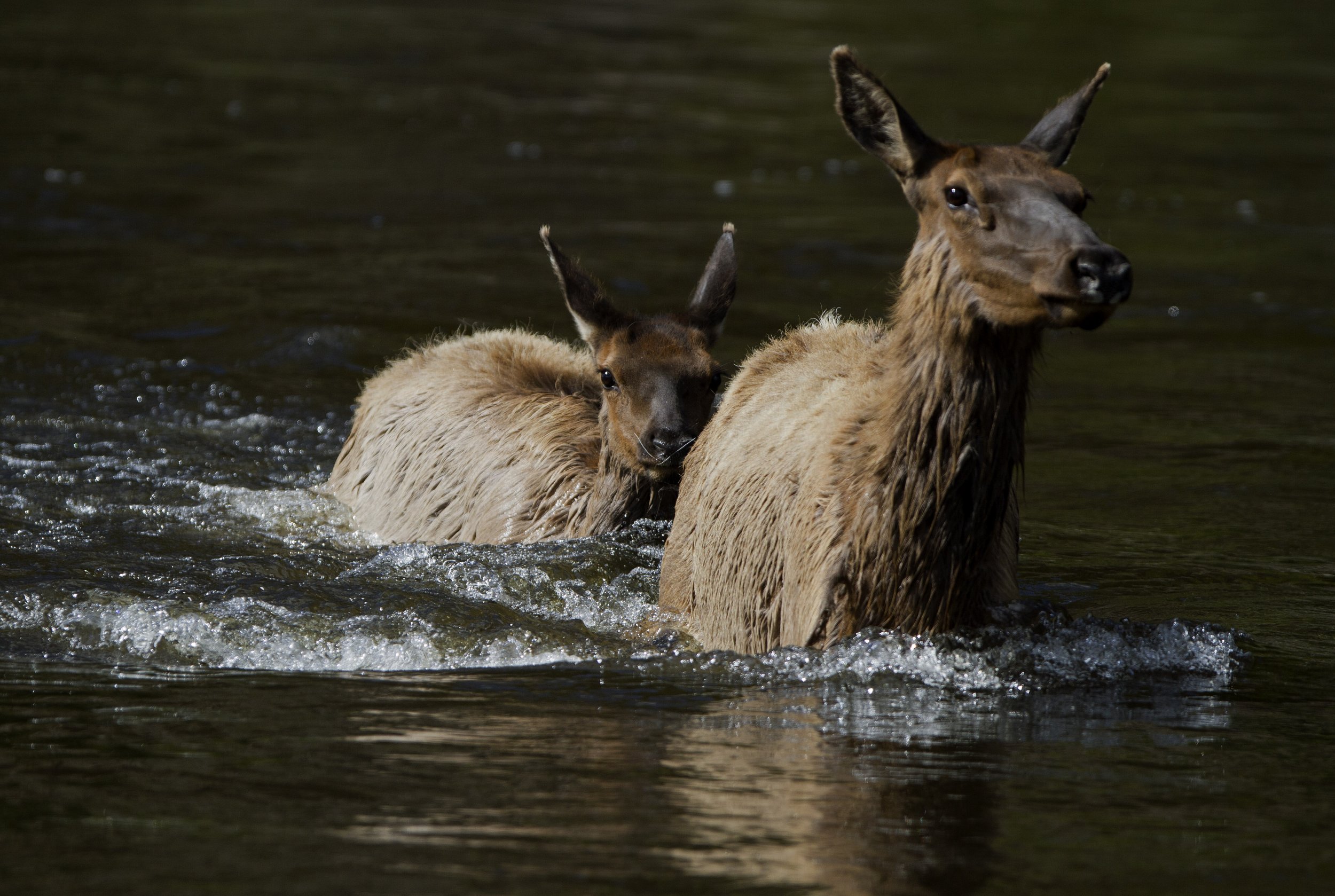 A Las Vegas woman has been seriously injured after being attacked by an elk at Yellowstone National Park on Sunday.
Charlene Triplett, 51, was repeatedly kicked in the head, back and torso in an attack that took place as the elk appeared to attempt to protect its young calf.
The elk reared up and used its front legs to issue a series of kicks to Triplett, seriously injuring her.
According to a news release from the National Park Service: "The elk was protecting a calf bedded down roughly 20 feet away and hidden by other cars. It's not known if Ms. Triplett saw the calf or the elk prior to the encounter."
The attack took place close to the Mammoth Hot Springs Hotel in Yellowstone, where Triplett is an employee. The hotel worker was flown to the trauma center at Eastern Idaho Regional Medical Center "due to the severity of her injuries," the park's release explained.
Following the incident, park rangers remained in the area where the attack took place, warning other visitors to exercise caution. In addition, the park issued advice to people about how to act around elk in the park, particularly during calving season, when mothers are likely to be protective of their young.
"Use caution around elk, especially during calving season: Always remain at least 25 yards (23 meters) away from these animals," the park said.
The elk attack follows an incident at the beginning of May when a 72-year-old woman was head-butted by a bison while in the park.
Virginia Junk stumbled across the animal and was unable to move out of its path before it head-butted her off the trail, leaving her with minor injuries.
"Animals in Yellowstone are wild and unpredictable, no matter how calm they appear to be," the National Parks Service said at the time, issuing a recommendation that people remain at least 25 yards from most animals, including bison, and 100 yards from bears and wolves.