'Yellowstone' Season 3: How to Watch the Paramount Show Online For Free
Yellowstone has become one of cable's most popular shows, and this is likely to continue now that Season 3 has begun on the Paramount Network. Episodes of the Kevin Costner western will be airing on Sundays at 9 p.m. ET, at which time they will also be available stream and watch online via live streams. The show will also be coming to a streaming service soon.
How to watch Yellowstone Season 3 online
The main place where viewers can watch episodes of Yellowstone is on the Paramount Network itself. The cable channel's website and app have a live stream that fans can use to watch the episodes as they air. The network will also make episodes available on-demand the morning after they first air. Yellowstone Season 3, Episode 1 is streaming on the Paramount website and app now.
In order to view these episodes, viewers have to log-in via their cable provider. However, those without cable can still use Paramount's 24-hour pass feature to watch episodes of Yellowstone online for free.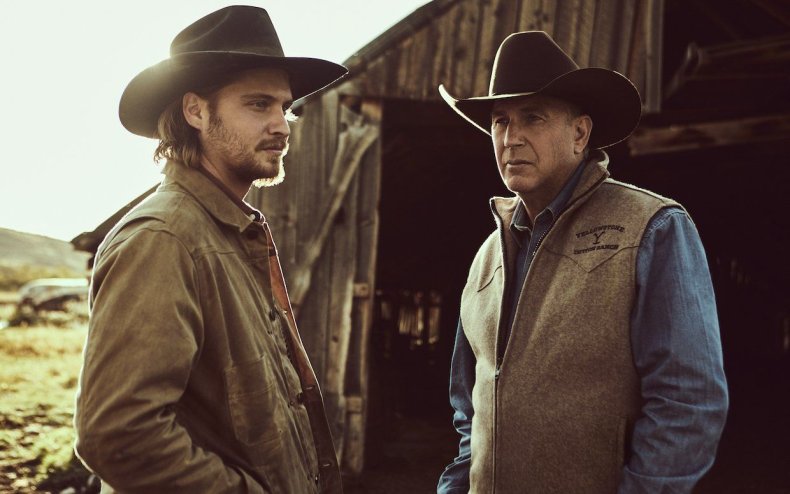 Though the show is not coming to streaming services like Netflix, Hulu, or Amazon Prime Video, Yellowstone Season 3 does have a streaming home. On July 15, episodes of the western will be coming exclusively to Peacock, the new NBC streaming service.
This streamer should allow Yellowstone fans to watch Season 3 online for free. The service will offer a Peacock Free service that allows viewers to watch 7,500 hours of content for nothing. Though they have not revealed exactly which shows will be available on this tier, Yellowstone is expected to be among them.
The premium service, meanwhile, will cost $4.99 to Comcast subscribers, or $9.99 a month for those who do not have cable. This tier will feature 15,000 hours of programming, which will include all of Yellowstone.
For fans who cannot wait until January to watch episodes of the Paramount hit, seasons of the show are streaming now on cable-based streamers like Sling, Fubo, and DirecTV, and services like Hulu+Live TV and YouTubeTV offer a live stream of the Paramount Network which fans can watch on Sundays for episodes of Yellowstone.
Episodes are also available to purchase on digital entertainment stores like Amazon, Google Play, AppleTV, and Fandango Now. Yellowstone Season 3 episodes on Amazon, for example, cost $2.99, while a whole series pass can be purchased for $19.99
Yellowstone Season 3 airs Sundays at 9 p.m. ET on Paramount Network.