Did John, Beth and Kayce Die? The 'Yellowstone' Season 4 Premiere Reveals All
Yellowstone fans have been waiting over a year to find out whether John, Beth and Kayce Dutton survived—and now they finally have their answer.
The crime drama is back and immediately dealt with the fallout from the assassination attempts seen in the cliffhanger ending from season 3. Viewers had no time to catch their breath in the frantic opening sequence, which revealed who lived and who died.
Spoiler warning ahead as we recap each character's fate in Yellowstone after the attempted murder plot in episode 1, "Half the Money."
Who died and who survived in Yellowstone?
Each member of the Dutton family was attacked in different ways, seemingly simultaneously.
We saw John (Kevin Costner) suffer multiple gunshot wounds when he was ambushed by the side of the road, Beth's office exploded when someone opened a mysterious package, and Kayce was pinned down by gunfire at the police station.
The episode opens on John's hand, which is covered in dried blood. He's still alive but in bad shape. On the floor next to him he's written a description with his own blood of the assailants' vehicle. Luckily Rip Wheeler (Cole Hauser) finds him and rushes him to a hospital.
Next we see Kayce pinned down in the police station. He flips his desk and takes cover. Two gunmen enter the room but Kayce stuns them with a flashbang grenade before shooting them.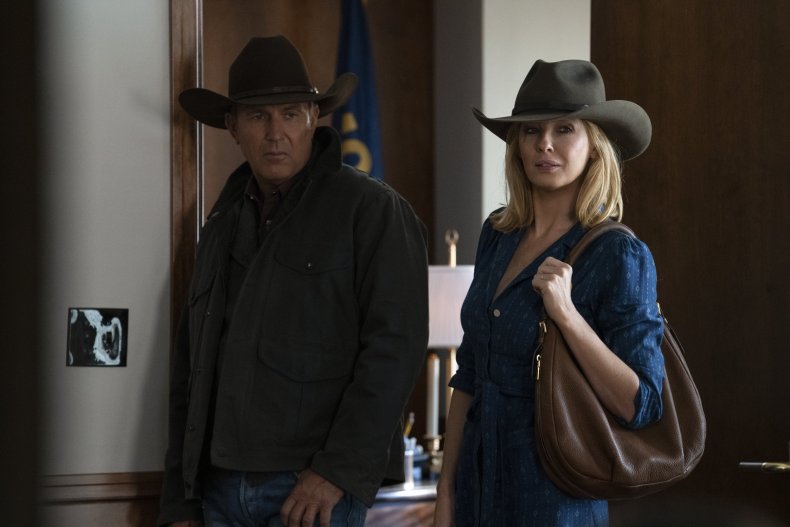 We see the devastation caused at Schwartz and Meyer bank where Beth (Kelly Reilly) was caught in an explosion. Beth emerges from the smoke, covered in blood, with her clothes half blown off. She's shell-shocked and sits down at the side of the road while smoking a cigarette. Once she sits we see that her back has been badly burned, presumably bearing the brunt of the explosion.
Kayce warned his wife Monica (Kelsey Asbille) over the phone to take their son Tate (Brecken Merrill) to the bunkhouse. Before they can make it an intruder wearing a clown mask enters, seemingly with the intention of killing Monica. They fight, and it looks like he's about to kill her, until Tate shoots him in the chest with a shotgun.
Back with Kayce and he chases the people who shot his father, using the information John left for them. After tracking them down, another shootout ensues and Kayce gets caught in the crossfire while taking out the would-be assassins. His gunshot wound isn't fatal though and he also survives.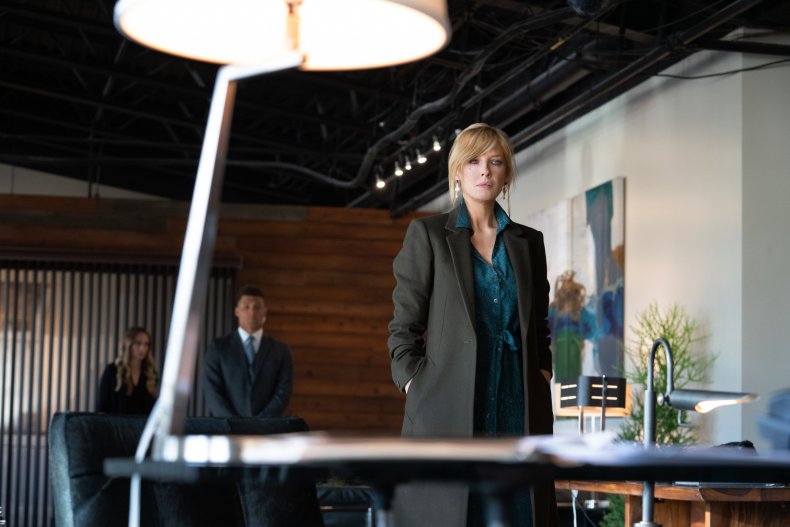 Back at ranch, Monica heads out to see the hands taking care of the last intruders, hanging one of them. Jimmy was injured in the melee and Mia cries over his body. It's later revealed that he survives but was badly injured.
Later on in the episode we see that John survived but was put in an induced coma for two months.
So despite all of the violence and killings from the botched assassination attempts, every member of the Dutton family suffered severe injuries, but ultimately survived. From here on out the search for whoever was responsible begins.
Someone does die in episode 1 though, just not who we expected. Towards the end we see Rip approach Roarke Morris (Josh Holloway) who is fishing in a shallow stream. Rip approaches him, shaking up a cooler box that contains a venomous snake. The snake bites Roarke on the face and he slowly dies after frothing at the mouth. Rip stands over him and says "good riddance" as Roarke takes his last breath.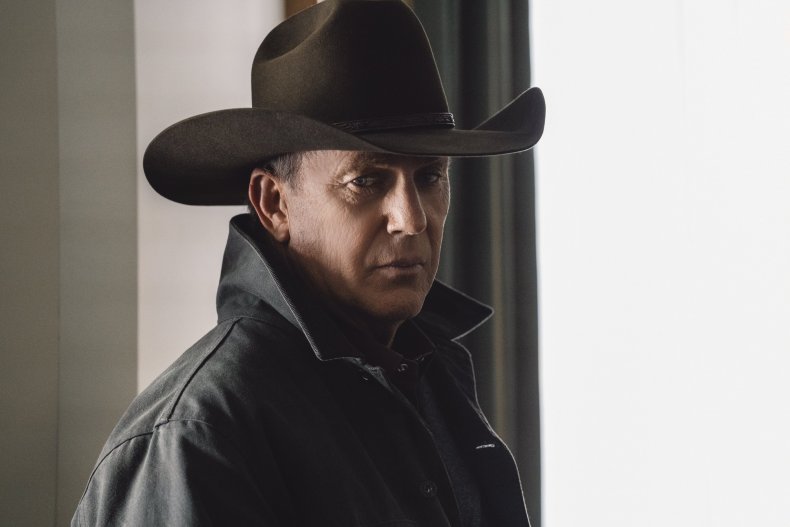 When is the next episode of Yellowstone on?
Yellowstone launched episode 1 and 2, "Half the Money" and "Phantom Pain," back to back during a two-hour premiere special on Paramount Network.
Episode 3, "All I See Is You" will air at 8 p.m. ET, 7 p.m. CT on Sunday November 14. Each episode from that point onwards is scheduled to air weekly on Sundays.
There are ten episodes in total in Yellowstone season 4, which currently will mean the season finale will air on January 2, 2022.