'Yellowstone' Season 4 Release Date, Cast, Trailer, Plot
Yellowstone's most recent finale may have left the fate of a number of cast members up in the air, but there is good news for fans—Season 4 has already been ordered by the Paramount Network. In fact, filming has already begun on the new season, meaning the show should be able to make its usual release date. The finale of the show also set up a number of major plot points for the next season of Yellowstone.
When is Yellowstone Season 4 out?
So far, all three previous seasons of Yellowstone have been released in mid-June, and it is likely that the release date of Season 4 will also be that month. Based on the release date of those previous seasons, Yellowstone Season 4's likely release date will be Sunday, June 20, 2021.
Though many TV shows have seen filming on their new seasons delayed by the coronavirus, Yellowstone Season 4 is being filmed in a ranch in Montana, far from anywhere where there is a major virus risk, and the cast and crew are quarantining together to prevent an outbreak. Shooting began on August 21, as confirmed by star Forrie J Smith on Instagram.
Who is in the cast of Yellowstone Season 4?
The bigger question is who will not be in the cast when the show returns (SPOILERS FOR THE SEASON 3 FINALE AHEAD).
In the current season finale, both John Dutton (played by Kevin Costner) and Beth Dutton (Kelly Reilly) were close to death from gunshots and a bomb respectively, meaning both may have been seen for the last time.
Though it seems unlikely that the show will be losing its biggest star in the form of double Oscar-winner Kevin Costner, the character took a lot of lead in the finale, so it might take a miracle for the Dutton patriarch to survive.
Smith's Instagram seems to confirm that Lloyd Pierce will be back, and he is likely to be joined by a number of other key cast members. In an Esquire interview, for example, Rip actor Cole Hauser teased his character's return. Asked whether the character will get revenge on his enemies in Yellowstone Season 4, Hauser said: "You'll find out. That's something I'm not going to give ya. Soon enough."
Also expected to return for Season 4 are actors like Wes Bentley (who plays Jamie Dutton), Kayce Dutton (Luke Grimes), and Thomas Rainwater (Gil Birmingham).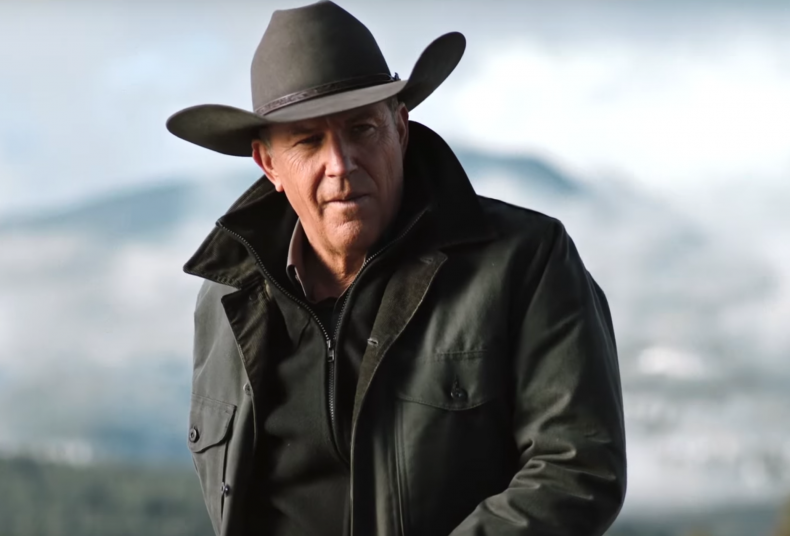 What will happen in Yellowstone Season 4?
No official plot details have been revealed by Paramount yet, but cast and crew have hinted in interviews at what fans can expect from Season 4.
Wes Bentley, for example, told Entertainment Weekly that, if Beth survives, fans may see them trying to rebuild their relationship. The actor teased: "Jamie, coming with the realization that he isn't even a Dutton, is realizing what he did cannot get fixed, or maybe he doesn't have the ability to fix it...But you know Jamie, he doesn't make the best decisions. He makes a choice, I'll put it that way."
However, he also noted that the show could go anywhere from here. He said: "Outside of aliens landing, I don't know where Taylor [Sheridan, Yellowstone showrunner] is going to go from here. He gave himself the ability to go from any angle now. To restart or refresh, he definitely has left himself an open door for a lot of options."
When will the Yellowstone Season 4 trailer be released?
Fans should not expect to get their first look at Yellowstone Season 4 until spring 2021. This year, the first trailer for Season 3 came out at the start of May, six weeks before the first episode of the season was released on the Paramount Network. Season 2, meanwhile, released its first promo at the start of April, meaning that Season 4's trailer should come out at some point between those two months.
Yellowstone Season 4 is coming soon to the Paramount Network.