'Yellowstone' Season 4: Will There Be Another Season on Paramount?
Yellowstone is about to finish airing its latest set of episodes, leaving fans wondering whether there will be a Season 4 of the show at Paramount Network. The current season of the Kevin Costner show has been another huge success, with the neo-western currently at the top of both the global iTunes and Amazon charts.
The series has also been a huge hit on its native Paramount. The season's most recent premiere was the most-watched episode of Yellowstone so far, with 4.2 million viewers on Paramount (up 76% from the last premiere) and 6.6 million viewers across Paramount, CMT, TV Land, and Pop, making it the most-watched cable premiere of 2020.
With numbers like that, it is no surprise that Yellowstone has already been renewed for Season 4. In fact, Season 4 was ordered by Paramount months before even a minute of Season 3 had aired.
In February 2020, three months before the Season 3, Paramount announced that the show will be back for Season 4. This came five months after Paramount's president of development and production Keith Cox told Deadline that he had already discussed with Yellowstone creator Taylor Sheridan how Season 4 would end.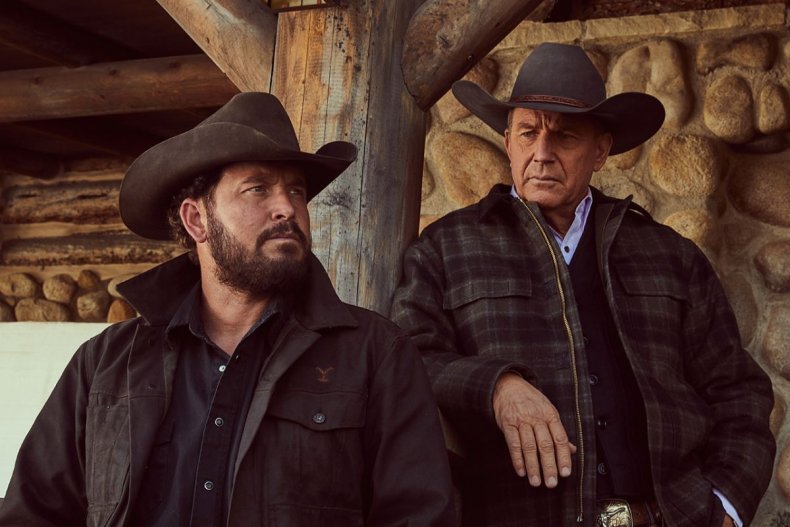 In this same interview, Cox also teased the show would run for "many seasons," with at least six or seven given as the number.
The plot for Yellowstone Season 4 is likely to be teased by the cliffhanger of the Season 3 finale "The World is Purple," due to air on Paramount and its other syndicated networks on Sunday, August 23 at 9 p.m. EDT.
However, there is likely to be at least one huge change going into Season 4. Thanks to a new tax incentive for productions, shooting may move from Utah to Montana for its next set of episodes.
As for what the likely release date of Yellowstone Season 4 will be, all three seasons so far have begun in June. If the next season keeps its Sunday night slot, the most likely release date for Season 4 is June 20, 2021.
Of course, this will depend on the filming of Season 4 not being delayed by the coronavirus. However, Sheridan recently told Deadline that the location of the show could mean it is easier to shoot in a safe manner than some shows that film in cities.
The Yellowstone creator and Oscar-nominated screenwriter (for Hell or High Water) told the website: "We're supposed to start mid-August, and we're putting that together as best we can. I'm fortunate that this show shoots on a ranch in Montana. We're going to shoot exclusively there this year, or in and around it. So we've got the crew and the cast up there, and it's in an area of the state that has no active cases now...And everyone will just stay there for the duration."
Though it has not been officially announced whether Yellowstone Season 4 filming has begun, the show sent out a call out for extras earlier in August, suggesting they are soon ready to start filming on the new show ready for a summer 2021 release date.
Yellowstone Season 4 is coming soon to Paramount Network.